Dear praying friends,
This week has seen the arrival and departure of two much-prayed-for Kurdish patients.
After almost eight months in hospital in Israel, beloved Asmeen and her mother said their final farewells to the Sheba hospital staff just an hour ago:
And as I write they are enroute to Ben Gurion airport in an ambulance which will transfer them from the tarmac of the runway straight onto the plane:
Please pray! for this complex 12-hour transfer of a child on mechanical ventilation all the way to the receiving hospital in northern Iraq. We are thanking God that he has sent the right people to take on this difficult task and serve Asmeen with their whole hearts. Nate and Colin will be Asmeen's medical escorts, along with her highly competent mother.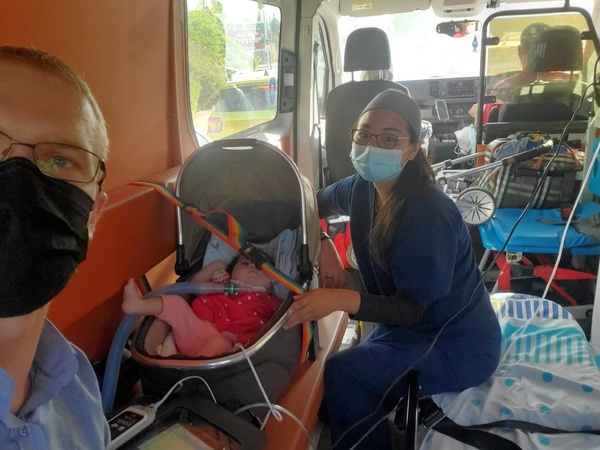 Thank God for his provision, and for his perfect timing regarding Asmeen's transfer. We are hoping and praying for the very best for Asmeen's future.
Our long-awaited arrival this week was Mohammed L, the 33-year-old Kurdish patient who is in urgent need of help for his cardiac issues. He and his mother seem to have settled now into the process of assessment and quarantine at Sheba hospital: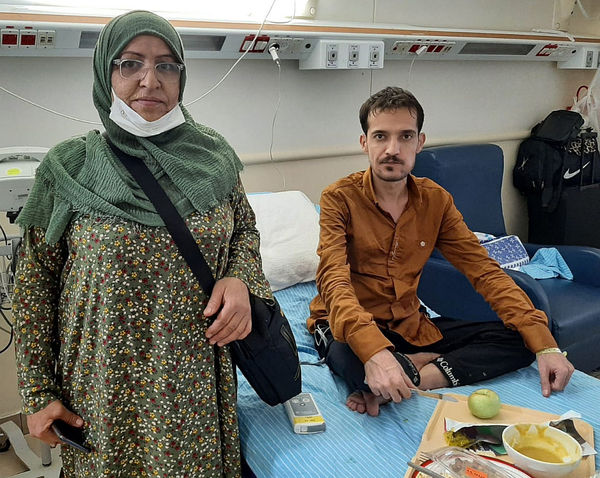 Please continue to pray for his health and successful treatment for healing his heart, and that he will find life in abundance. Please also remember his devoted mother, patiently alongside him here, and his father, who is home in Kurdistan, awaiting for good news for his only son.
Please pray for the Yazidi refugee triplet Hena, who also has been here for long months. She is due to have a diagnostic catheterisation tomorrow, which will tell us whether her heart is ready for the next surgery, the possible last stage of her journey (for now) in Israel. Her uncle is also incredibly patient and has done a wonderful job of caring for Hena during these months: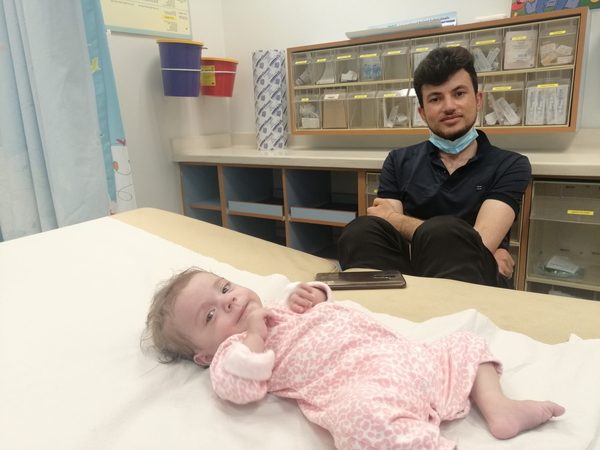 Please remember also 
Dina
 from Kurdistan, who is recovering slowly from her heart surgeries, and still awaits cleft palate repair God willing. Her tiny body is very weak, and despite her mother's gladness to see her steps of progress, she is still, of course, worried for Dina's strength and health: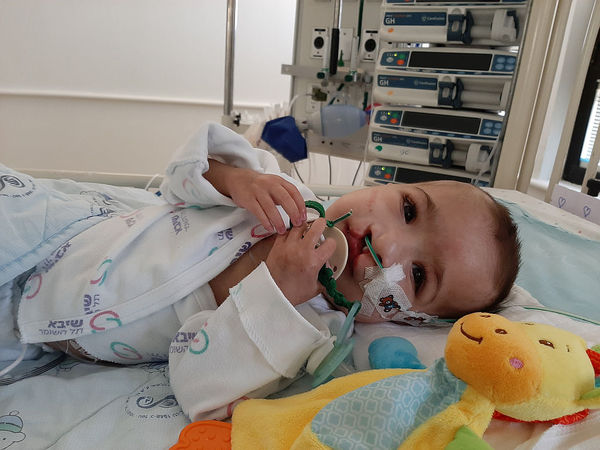 There are six new Kurdish children who have visas approved, and are likely to be traveling to Israel in the near future. Please pray for their journey, and that they will be able to find healing here.
We also are seeing an increase in the number of coworkers in Jaffa. Since the beginning of the month, there have been two arrivals: Ella Tabea from Germany, and Joanne from Holland: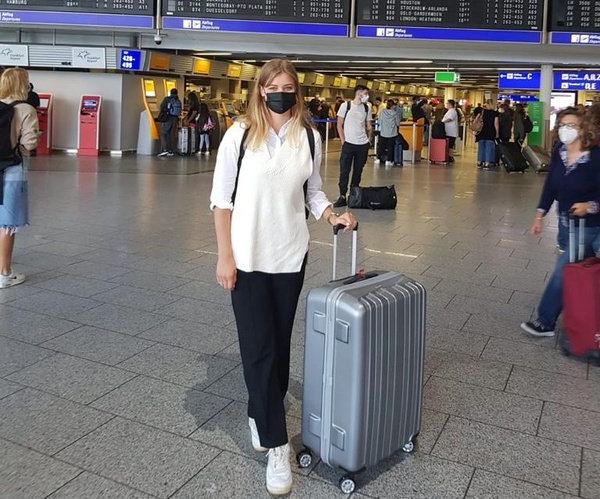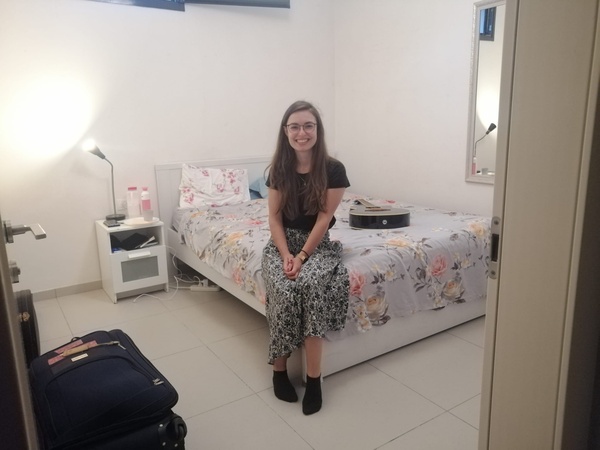 Two others are due to arrive from the US at the end of next week as well. Please pray for all of their beginnings here, and that they will find a home here for these coming months of life and work together. Still we are looking to God and trusting his wisdom and timing for more visas and entries to Israel.
Thank you for praying with us.
Georgia for Shevet Achim