Dear praying friends,
Nate and Colin are making last-minute preparations at this hour in preparation to fly tonight with eight new Kurdish children to Israel. They all need urgent life-saving heart surgeries, and two of them, Mohammed A and Marya, we are asking to be hospitalized upon arrival as they require oxygen. The others are called Rawen, Midya, Onaees, Ahmed (whom we have hosted twice before), Abdullah and a newborn Mohammed M with transposition of the great arteries. We thank God for the cooperation of Israel's interior and foreign ministries to issue all these permits (just in time!), and ask our Father for a safe journey and arrival.
As they're arriving Friday morning, God willing we will be waving farewell to three families returning home, all after successful surgeries for transposition of the great arteries. Amin was called in for his final assessment on Tuesday, and doctors found his heart to be in a good condition: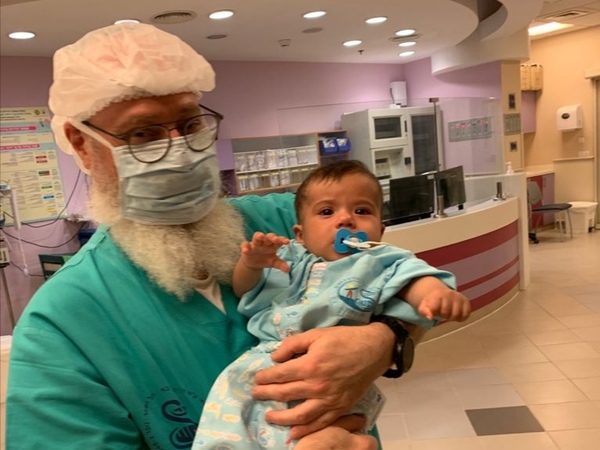 God has brought him through two big surgeries to switch his great arteries, and a difficult period of infection. His mother has stood by his side with strength and patience, and it is a joy for her that she can soon return home to the rest of her family.

Sulaiman also has approval to return home this week. He has overcome a real danger to his life, whilst he was in a critical condition on the ECMO after his switch surgery, and also experienced bleeding in his brain. Thank God that he now appears to be without any neurological damage, and his heart is working satisfactorily: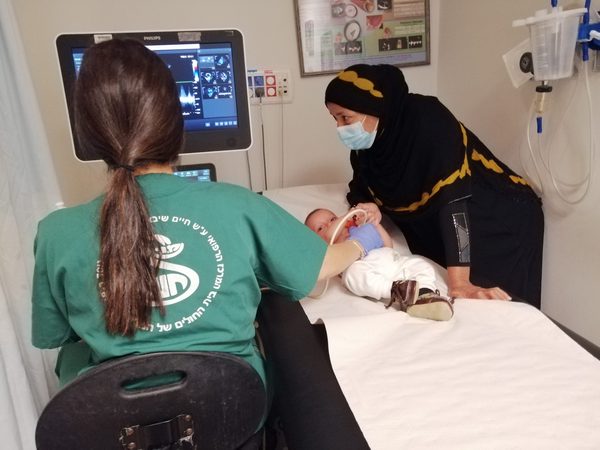 His mother too is overjoyed to be able to bring her special boy back to Kurdistan, and expressed her deep gratitude for the hospital staff, and everyone of all faith backgrounds who have prayed for Sulaiman.
The third and littlest man is Zhiir, who is now around three months old. He is still due to attend his final echo this afternoon, which we are hoping will be his last before returning to Kurdistan: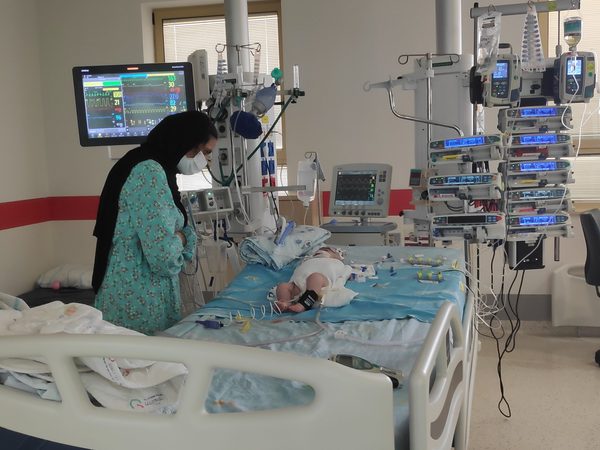 He is the only child of his mother, and we have seen her transformation alongside that of Zhiir; she has relaxed and become full of joy since the day Zhiir was discharged home to us.
All three of these boys are completely transformed from their cyanotic beginnings, and can look to a much healthier future. We are thanking God who has transformed their lives, and we ask he continues to work to transform their hearts and lives in the knowledge of Him.
In the Sheba Medical Center this week, Aurfa from Kurdistan had a successful surgery to repair her heart defect (Tetralogy of Fallot), and she is recovering in the ICU. Her mother is standing by her side with strength: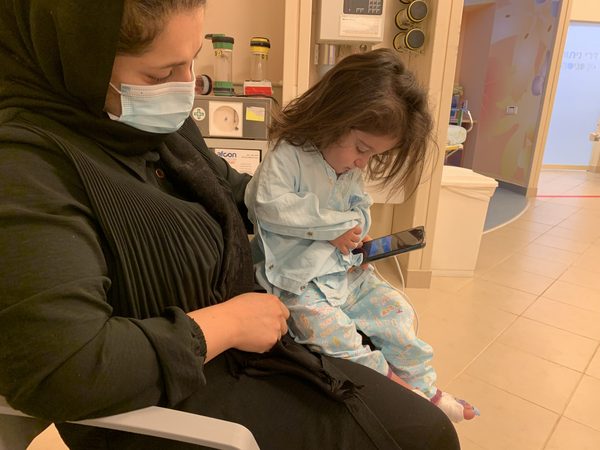 Big 
Mohammed L
 is scheduled to have a diagnostic catheterization this week; it's been rescheduled a few times now, and so we are hoping this will go ahead and give information as to the operability of Mohammed's heart. He and his mother are holding up well in hospital quarantine: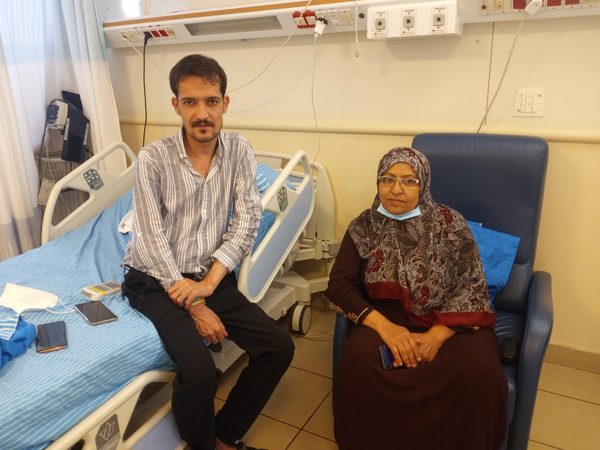 Please pray for 
Dina
, who has been experiencing some seizures. Her condition is complex; the doctors are also assessing her poor feeding and poor weight gain, and consider that she needs to continue with tube feeding, possibly for long term. She must continue on antibiotic treatment for the next few weeks also. Please pray for Dina's healing and that she and her mother soon might be able to return to the rest of their family in Kurdistan: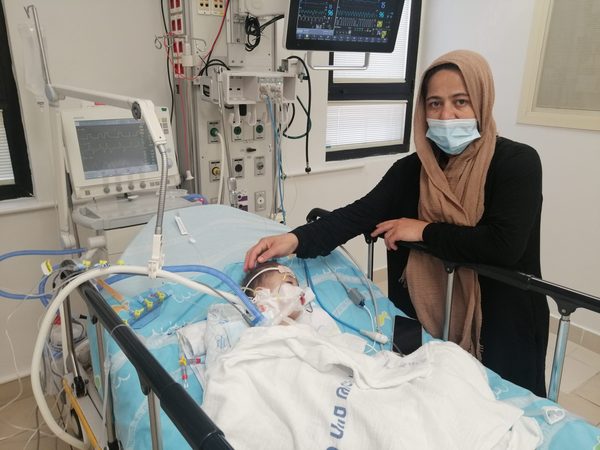 Mohammed B
, another transposition child after switch surgery, has been having complications overnight with the PEG feeding tube to his stomach. The mother is very worried and upset, including when she looks to the future and considers being in Kurdistan with this arrangement. Mohammed and his mother have endured a very difficult two months in the hospital already; please pray over this situation and for patience as God's will goes ahead for Mohammed: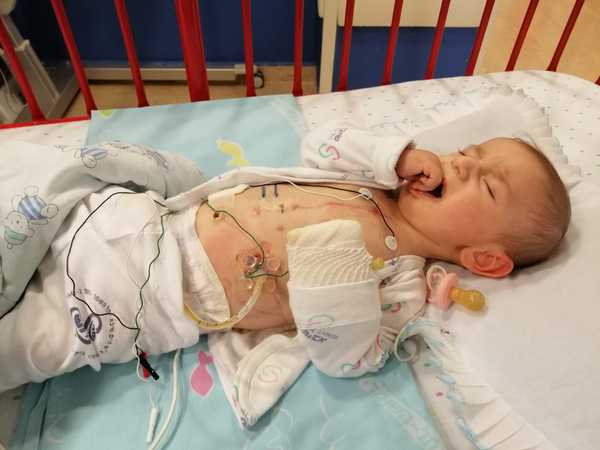 Yesterday was an exciting day for our smallest and dearest sister and community member, six-year-old Paula. She (with her parents Julio and Luzma) had a meeting with her teacher at school, where she looks forward to start in September. Thank God for her confidence and joy at the prospect of making new friends, and please join us to pray God's blessing over her. She is a big blessing to our community: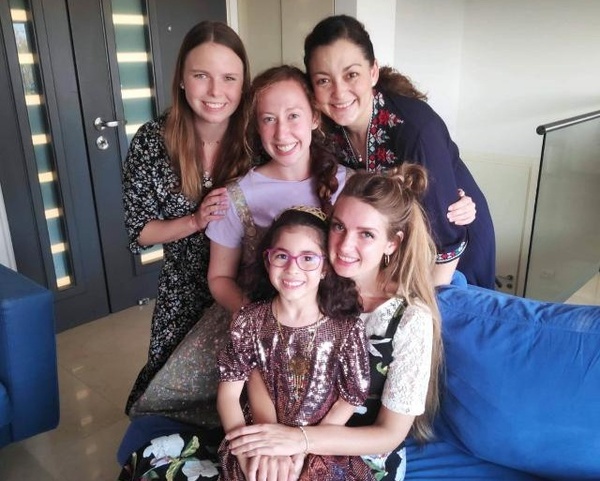 We have a new coworker from the USA due to arrive with us this afternoon, Rachel. She'll be joined in a few days by Bria, from the same region of Indiana. Please pray for their good beginning here, thanking God for their willing and brave hearts, and over our time together as a community.
Now to him who is able to keep you from stumbling and to present you blameless before the presence of his glory with great joy, to the only God, our Savior, through Jesus Christ our Lord, be glory, majesty, dominion, and authority, before all time and now and forever. Amen.
Jude 1:24-25 
Thank you for praying with us.
Georgia for Shevet Achim