Dear praying friends,
It is from a happy and content morning, spent with two good-natured and peaceful Kurdish mothers sitting out on our balcony, that I am writing this prayer letter.
Thank God that through all this difficult period of waiting for these mothers of Lava and Ahmed–and I will include the uncle of Hena in this too, who has been with us for five months–we see the beautiful fruit of patience, here on display in our apartment overlooking the sea in Jaffa.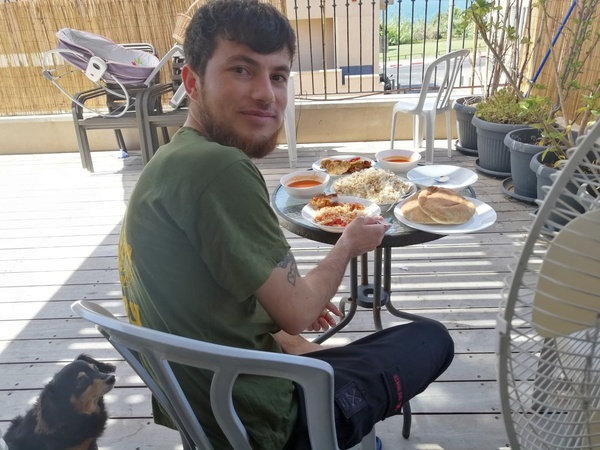 He has cared for his niece, a tiny Yazidi refugee triplet, diligently and patiently for many months; and she has now gained enough weight that her long-awaited second surgery is scheduled for a week from today.
And Ahmed's mother is hopefully waiting for his surgery, which is planned for Sunday, and meanwhile today filling the balcony with beautiful Farsi music: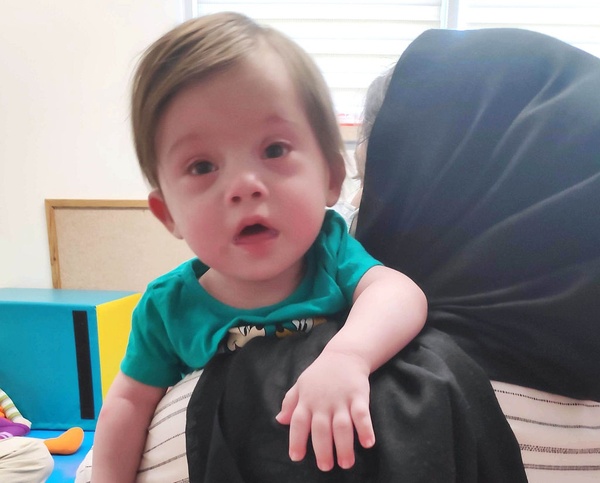 And the end is in sight, we hope, for sweet chubby Lava, whose return to Kurdistan after surgery has 
taken longer than expected
 due to the complication of her narrow trachea. Her mother likewise has gracefully expressed her worries for Lava's health, and her sadness as she deeply misses her son back home: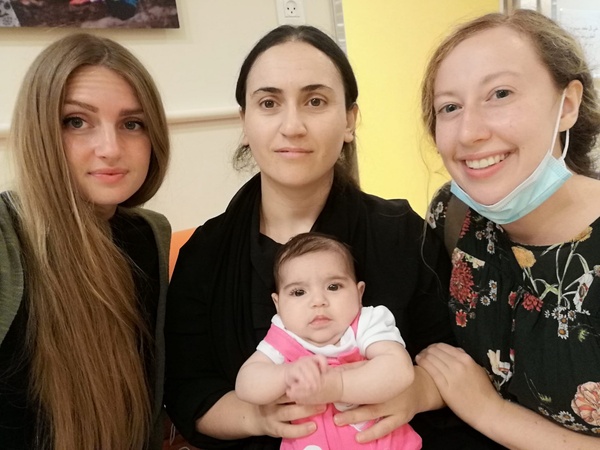 Another long-term child, 
Mohammed B
, finished his antibiotics today, and so it looks likely that he will be able to return to our home in Jaffa in the coming days: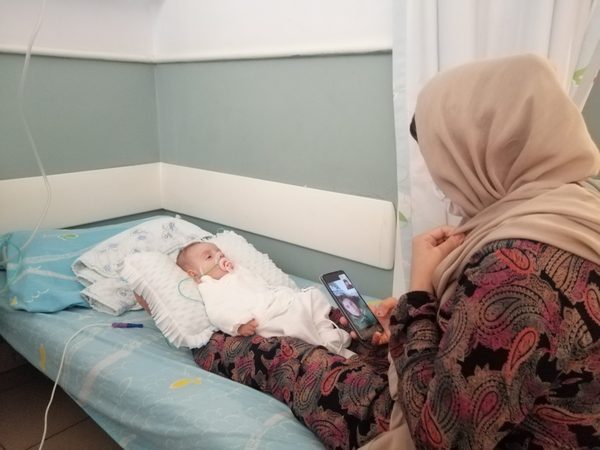 God has brought him far in his healing journey since he suffered brain damage following his delayed surgery, but his tiny body is still fairly fragile. Please pray that he will grow in strength and become more robust, preparing him to return to Kurdistan in his best possible condition.
Dina also is another little one who is weak in her body, yet has overcome so much in terms of her difficult surgeries, complications and hospitalization. She also is due to finish a course of intravenous antibiotics fairly soon, after which her mother is very keen to return to Kurdistan. Please pray that God will give her the strength to continue waiting with eyes to see the future with hope for good health for Dina.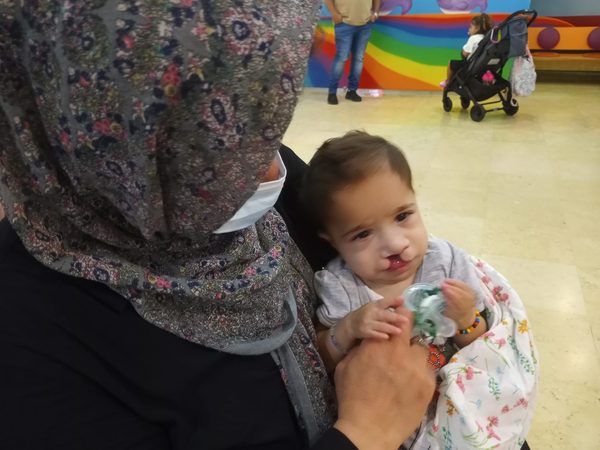 Both Dina and Mohammed B are being cared for by a fantastic team of committed, thorough, kind and forgiving doctors and nurses. Comments such as "I work three days a week, but for you I'm available 24/7" characterise the heart of these people towards these children, and their worried mothers. Please pray God's blessing over them.
We have another patient mother in the hospital, the mother of Abed from Gaza. He has been in the intensive care unit for almost four months, and is still requiring mechanical ventilation via his tracheostomy: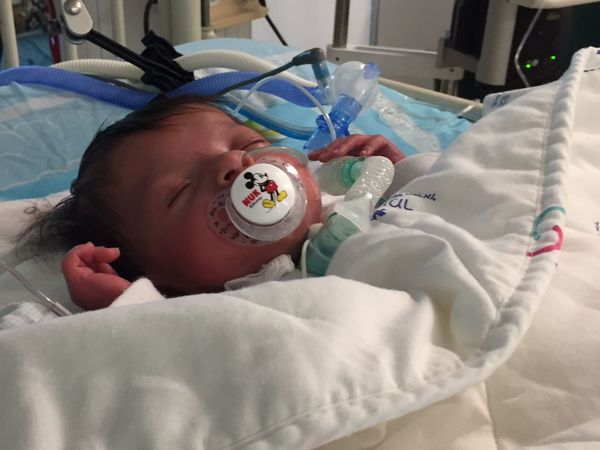 It looks like this will be a fairly long-term situation for him, and therefore, investigations are going ahead as to the best place to consider transferring him to. Please pray for wisdom to know the safest place to send him.
Aurfa from Kurdistan had a bronchoscopy this week, and was then successfully weaned from mechanical ventilation on the sixth day after her heart surgery. She looks a beautiful pink colour now, as she recovers in the ICU alongside her joyful mother: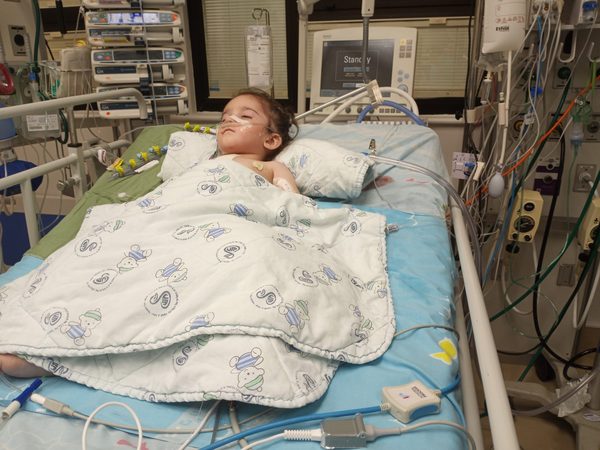 Also 
Ezzedin
 from Gaza had surgery to place a permanent pacemaker this week. His grandma is very happy, hopeful and sweet: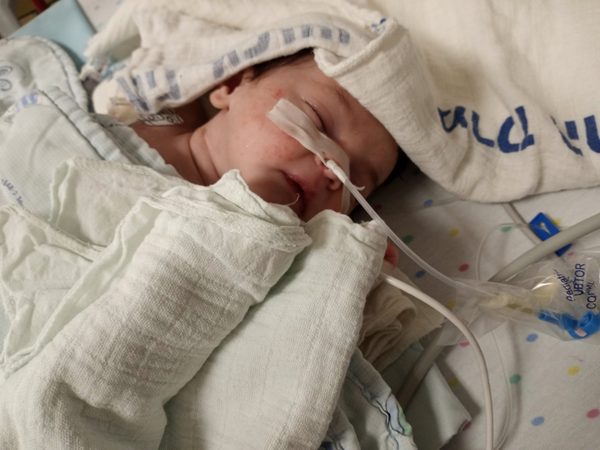 The young Kurdish man 
Mohammed L
 is continuing with his assessments this week, including a cardiac MRI to help the doctors consider his surgery. He and his mother are good company to visit, enclosed now for over a week in their  isolation room at the hospital, but always happy, and finding something to talk about, despite being in quarantine. We hope to hear from the doctors about the possibility for surgery for Mohammed soon: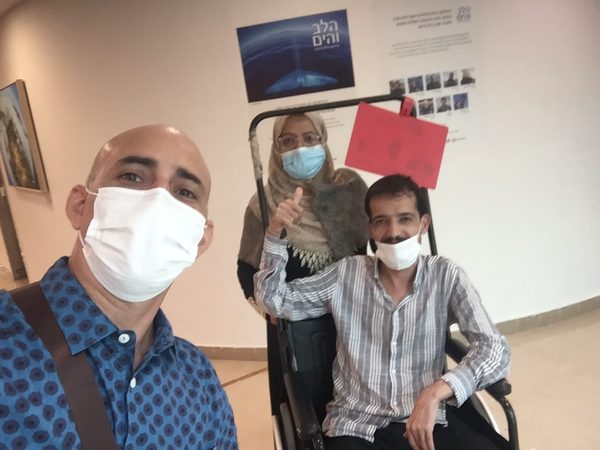 Mohammed M
, one of the new Kurdish arrivals here with his father, had a catheter placed today to drain fluid from his swollen stomach and around one of his lungs. The father is concerned that the baby's fingertips are looking to be with a tinge of blue. He is very committed to his son's health and was pleased to have this procedure done: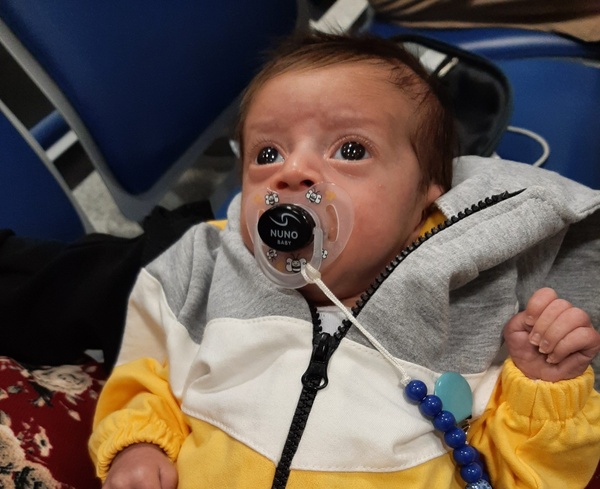 And another new arrival 
Onaees
 had heart catheterisation today, and thank God was found to be ready for an upcoming Glenn surgery to help re-route the circulation through his univentricular heart: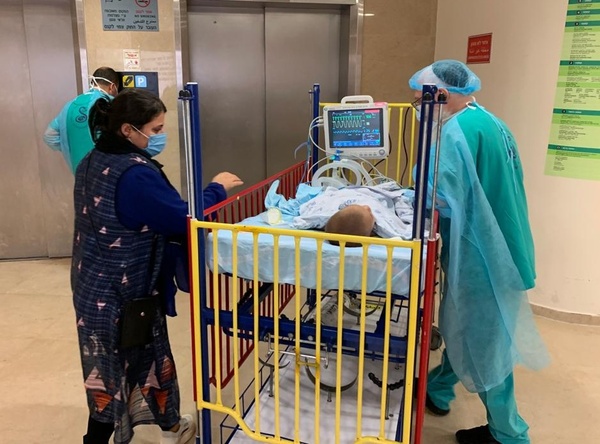 The other six urgent new arrivals are all waiting, either at home, having mostly had their first contacts at Sheba hospital, or, in the case of Mohammed A and Mariya, as inpatients. Abdullah and Midya will need diagnostic catheterisations to help give more information on their conditions prior to surgery. Rawen, and our tiny Mohammed with transposed great arteries, also wait for decisions and dates for their surgeries. Due to the many Jewish holidays coming up in September, the surgery slots are limited, but it sounds like many of them will be filled with surgeries for these Kurdish children: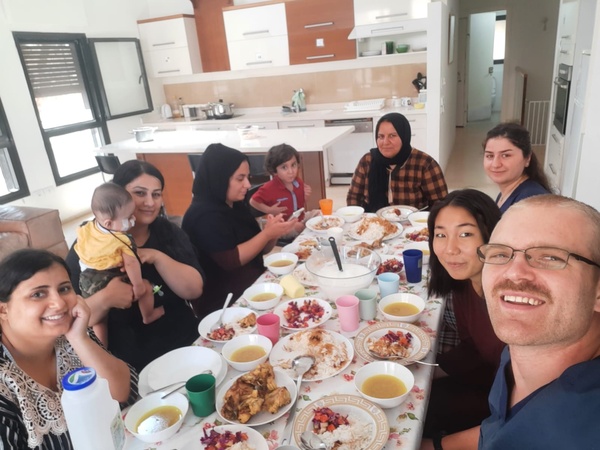 With them in quarantine have been Nate and Colin (above right), who provided the medical escort to bring them safely to Israel. Tonight they leave to join a Samaritan's Purse project in the US, working at a coronavirus field hospital. Please pray for God's blessing over their life together and their work. We are better for knowing them both and having them as part of our family.
Regarding our other coworkers, we have dear Sabrina in isolation, as she has tested positive for coronavirus this week. Thankfully she is not experiencing it badly, with only tiredness and a cough. Please pray that God will continue to protect and heal her, to bring her through this illness, and continue to protect every other member of our household(s). Thank God everyone else has tested negative!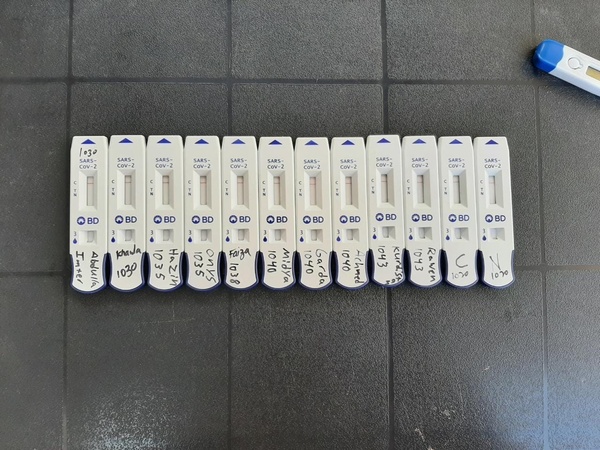 Rachel newly-arrived from the US was released from her week-long quarantine today, and arrived this evening (pictured below right) to meet her sisters awaiting her in Jaffa: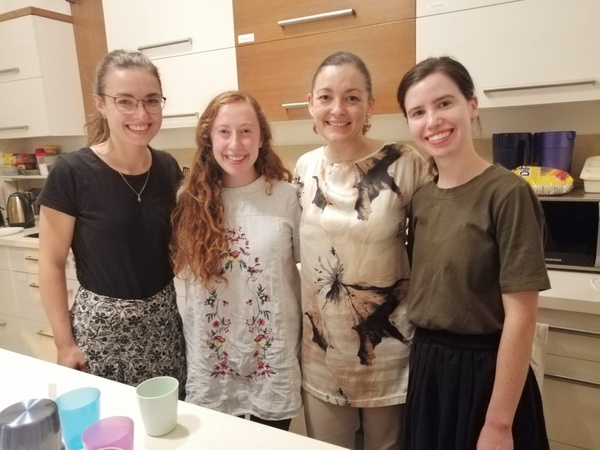 And her friend Bria also landed at Ben Gurion airport just today after a couple of delays, and has already entered her quarantine in Jerusalem: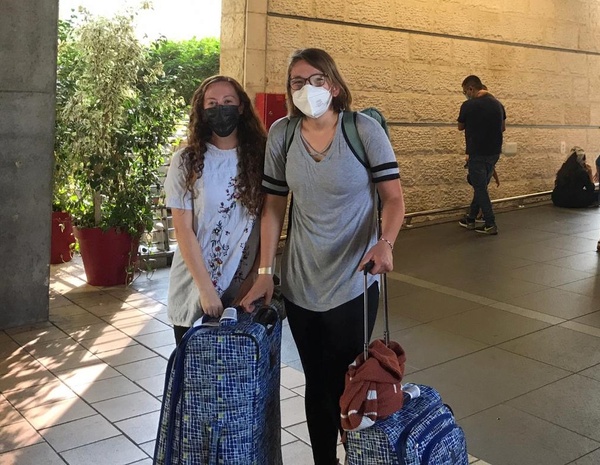 Please continue to pray for these two they find their way to settle and adjust to this new chapter of life in Israel, never alone, as none of us are:
Nevertheless, I am continually with you; you hold my right hand.
You guide me with your counsel, and afterward you will receive me to glory.
Whom have I in heaven but you? And there is nothing on earth that I desire besides you.
My flesh and my heart may fail, but God is the strength of my heart and my portion forever.
Psalm 73:23-26 
Thank you for praying with us,
Georgia for Shevet Achim