Dear praying friends,
Today in our morning meeting we gathered and read John chapter 6, and we came to think how this describes Jesus' life becoming our own, if only we humbly accept it and drink in, deeply.  Joanne, one of our new community members, led us in worship before our reading with a beautiful song containing the words "Help of the helpless, abide with me." 
Thank you for praying with us in the name of Jesus, our helper. Please pray that we will continue to have open and humble hearts to receive the words and the life of Jesus. Give us open eyes to see His ways, thankfully always with us.
Our greatest prayer need at this hour is for newborn Omar from Gaza, who came through his complex and difficult emergency surgery Thursday, and is on the ECMO device, which is the last-ditch measure to support the heart and lungs of critically-ill children. I know for many of us who have walked and prayed together through the past year, hearing this causes a pause and a deep breath as the memories of the previous recent children who have been in such a dangerous condition and their mothers are brought to mind. Of Shadi, Ayan, of Haveen, of Mohammed, Sulaiman, of Salwa, for all of these lives, precious in the sight of God. Thank God for the excellent staff who cared for these children, and we can be confident are doing the same for Omar now in the ICU. They've just called and informed us that they're still working, but Omar may be close to dying. Continue to soften all of our hearts, and increase our faith and our hope; as Omar's grandma has declared, there is nothing too hard for God: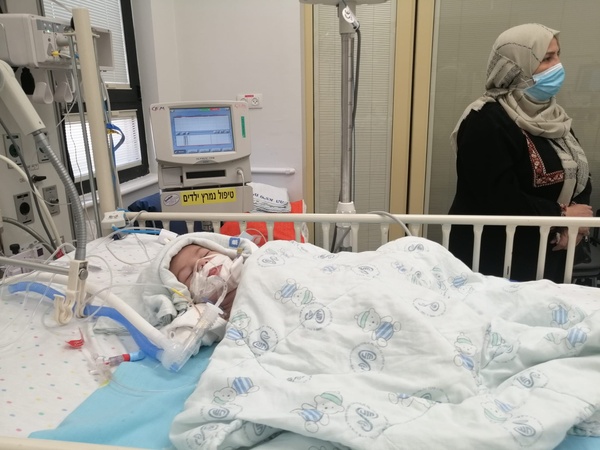 Please pray also for newborn Aida from Gaza, just rushed emergently to Sheba today with a very complicated heart defect (hypoplastic left heart syndrome).  She is the first daughter of a family with four sons, and is on the schedule Sunday for what may be the first of several surgeries in the uphill battle to redeem her life: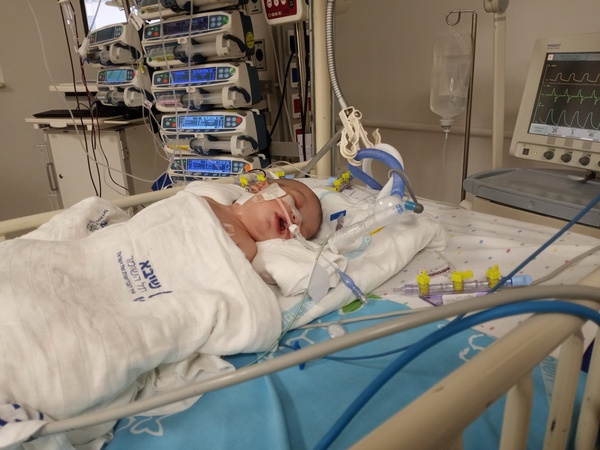 Meanwhile we thank God that ten-month-old
Ahmed
 with Down syndrome from Kurdistan is already extubated and breathing on his own following his surgery earlier this week: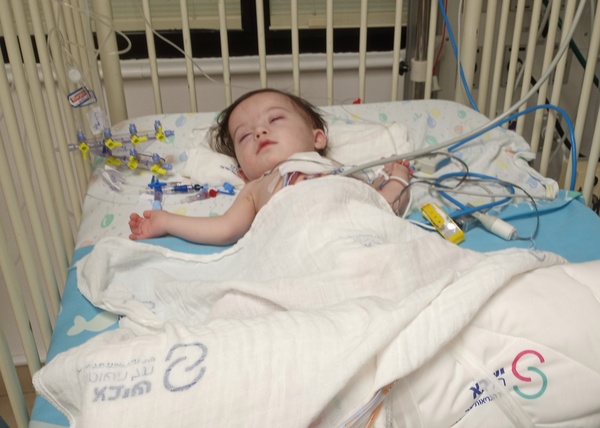 Also Thursday big
Mohammed L
 from Kurdistan came through his second diagnostic cath quickly, easily and cheerfully: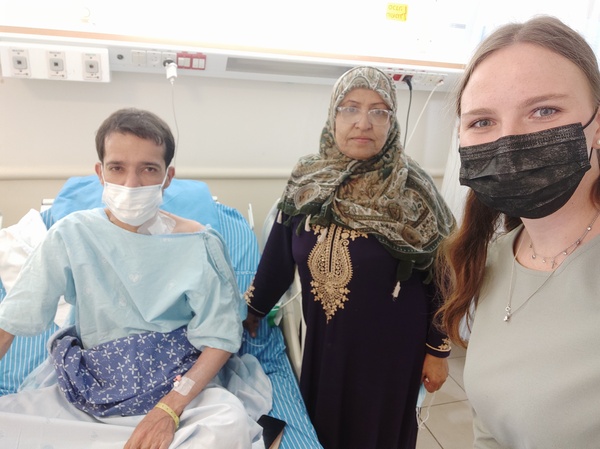 Please lift him to our Father in heaven, as well as the doctors at Sheba who are searching to know if and how they can extend his life.
In Jaffa tomorrow we are looking forwards to Margarita and Bria joining us from Jerusalem. Sabrina has been released from her isolation, after a fairly mild case of coronavirus, and so there is lots of new energy within our community. The new families have now finished their quarantine, and so we are starting to get to know each other properly, rather than just over the balcony. They are all waiting patiently for the plans for their surgeries.
Exciting news for all of us who have been hoping with Dina and Mohammed B's desperate mothers, is that the feeding pumps and various pieces of equipment which they need for transfer to Kurdistan arrived today: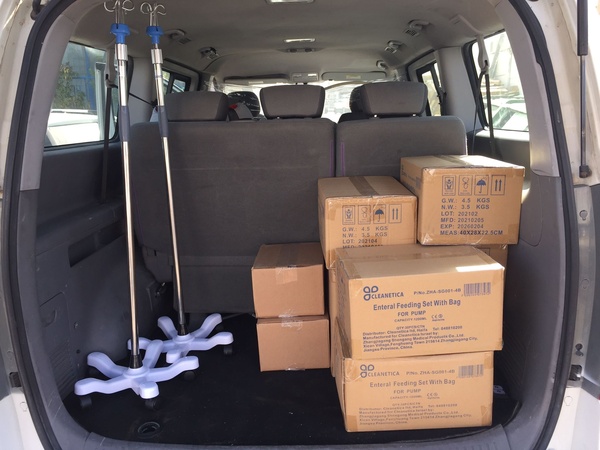 Both children appear to be doing well. There are still a few pieces to fall into place regarding this complex transfer. We remember God's perfect timing and faithfulness with the recent transfer of
Asmeen
, which gives us faith for the future of Mohammed and Dina. Their mums were able to visit Jerusalem earlier in the week with Luzma and Paula, which we hope was a short respite after these long months inside the hospital: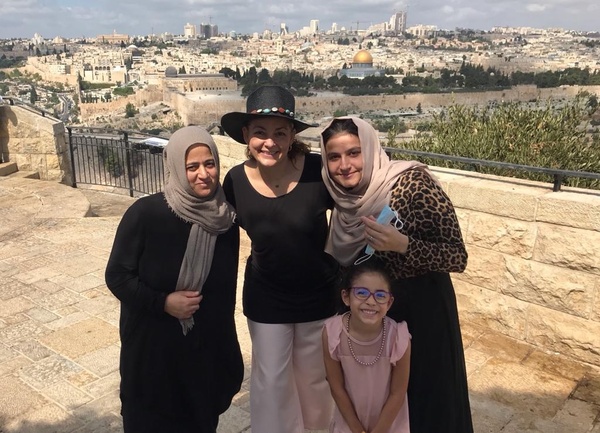 We received an encouraging update from the doctor in charge of the treatment of
Abed
 from Gaza: 
"… The baby is so good and has a potential for respiratory rehab… He is really improving…" 
His condition according to the previous report had sounded so hopeless, and so upon this new information, Jonathan is contacting again the specialist rehabilitation hospital in Jerusalem, to discuss arrangements for Abed. It is an expensive treatment. Thank God that he is sustaining Abed's life, and we pray for the very best for him: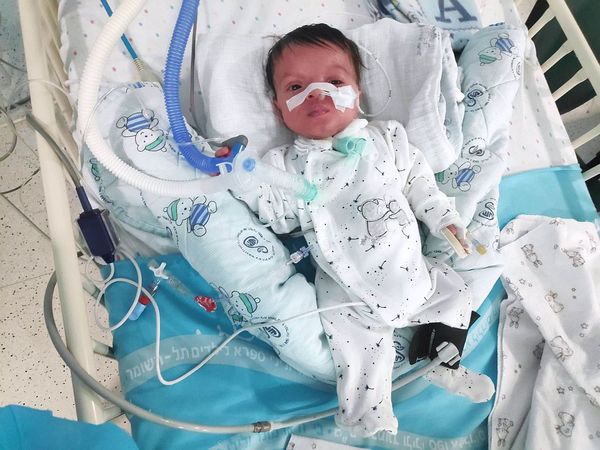 Coming up next week is planned to be the first of a two-stage repair of transposition of the great arteries for little
Mohammed Mahdi
. We hope for an excellent outcome for him: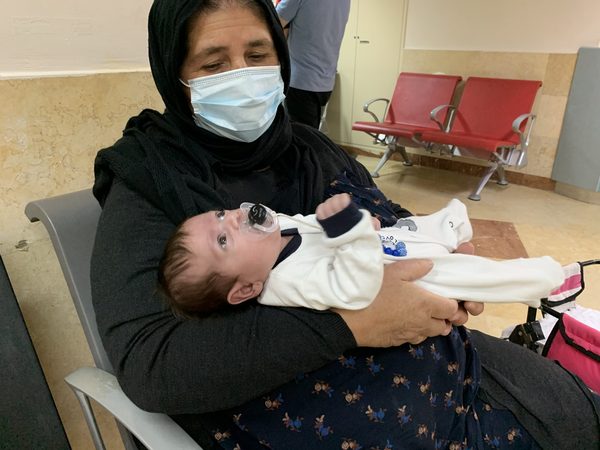 Please also remember
Mohammed Musa
 in prayer. His cheerful father, helpful as always, is not losing hope for a full healing for his precious boy; Thursday he had another catheterisation, with the hope to improve his stomach swelling: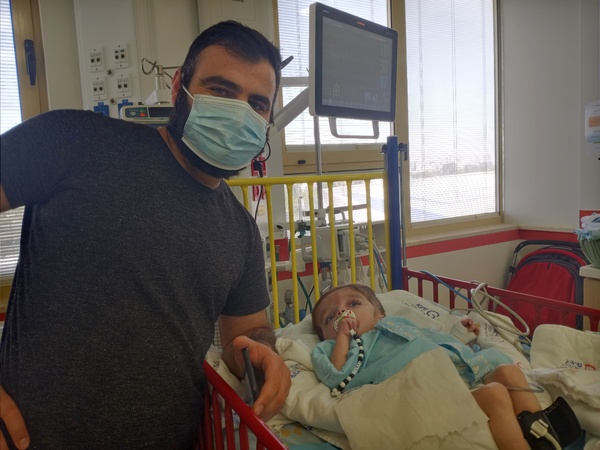 Lastly, please also lift up
Hena
, the little Yazidi refugee triplet who has been waiting and growing with us the last five months since her first surgery. She has not yet been approved for her next surgery, as there are differing opinions amongst the doctors. The waiting time without a clear end point is a challenge for her family, and so please pray that we will know God's very best timing for her health: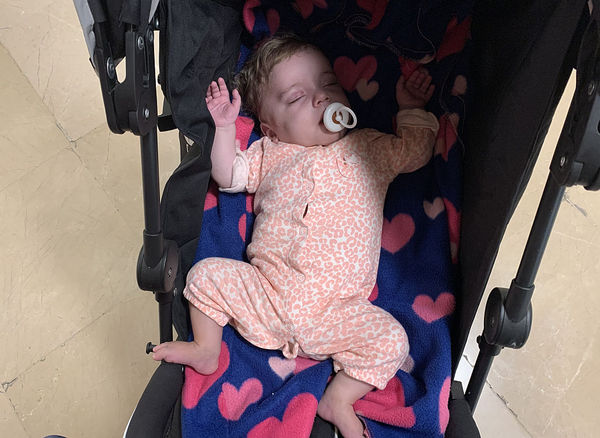 Thank you for praying with us,
Georgia for Shevet Achim