Dear coworkers,
A poignant moment at the Sheba Medical Center today, as doctors there have completed a second catheterization for 33-year-old Mohammed L from Kurdistan, and are nearing a decision on whether they can take him for very high risk surgery: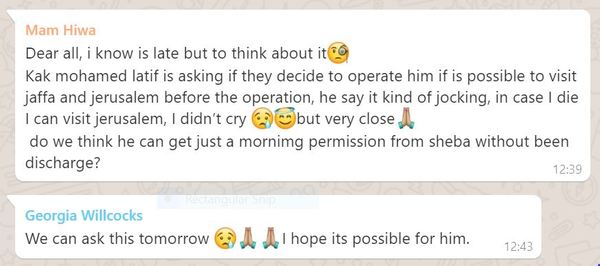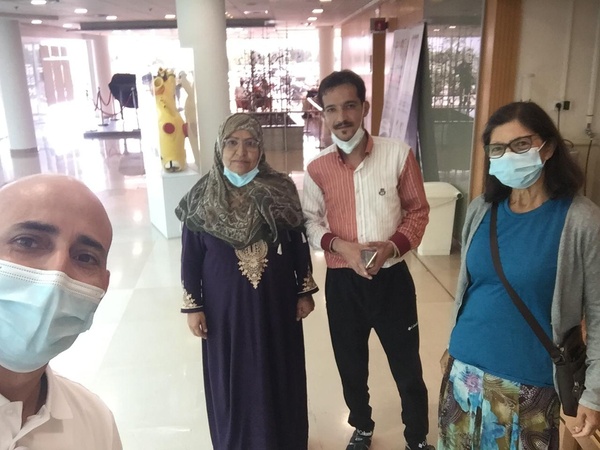 And I wrote you last week of baby Omar from Gaza, accepted by Sheba for emergency surgery on the eve of the holidays. (During this current holiday week Sheba even opened
its historic doors
 for two more Gaza emergencies, 
Karim
 and 
Ayda
 who was operated on today). Omar died on Friday evening, the day after his surgery, and our Jaffa community took his grandmother in for the Shabbat and embraced her until the Gaza Strip reopened this morning. 
From Alena
:
When a child dies, it is common to hear a Muslim family say their son or daughter is now a bird of paradise, in Arabic 'asfur aljana.' On Friday morning, after a twelve hour surgery the previous day, Omar's condition was not good, and the doctors at Sheba hospital could see that he would not live long. He maybe only had a matter of hours. They spoke with Omar's grandmother to tell her this news, which she told to her son, Omar's father, over the phone. "Tomorrow he will be a bird of paradise," she said through tears to comfort her own boy, whose son was dying…
Omar's grandmother found peace on the beach. Co-workers Sabrina, Georgia and I walked with her and eventually sat and watched the waves crash onto the shore. Many people were out enjoying the day. Later in the afternoon she and Margarita went for a walk as the sun set.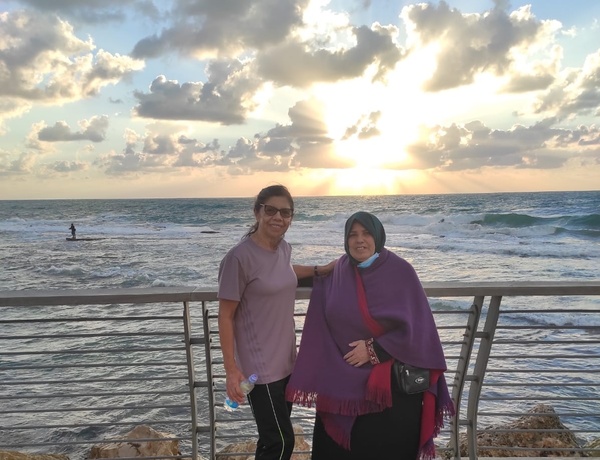 Omar's grandmother had wanted to go to Jerusalem to pray there, but because of a conflict around the Temple Mount, it wasn't safe to go. Happily, as we sat together on the beach, she said quietly that being here was like she was praying in Jerusalem.
Friends, it seems I often end up focusing on these stories when I write you, rather than on the many more numerous medical success stories with which we are blessed. The more of these battles we fight, the more it sinks in that heart surgeries are often able to extend life, but to really save a life is more about preparing for eternity. Our prayer is that whether an operation succeeds or fails, we are able to bring the love of God and the word of God to each family as they pass through the crisis.
And note the heartfelt desire of both these Muslim families to pray in Jerusalem. The very stones cry out of God's ancient promise to provide atonement on this mount, and the history of how he kept this promise. How blessed we are to be there, and able to invite in our neighbors in the Middle East and humbly learn together with them.
I was able to share on this theme this week at the inauguration of the School of the Bible of the Jerusalem Seminary, led by our former Shevet coworker Brian/Baruch/"Abu Boaz":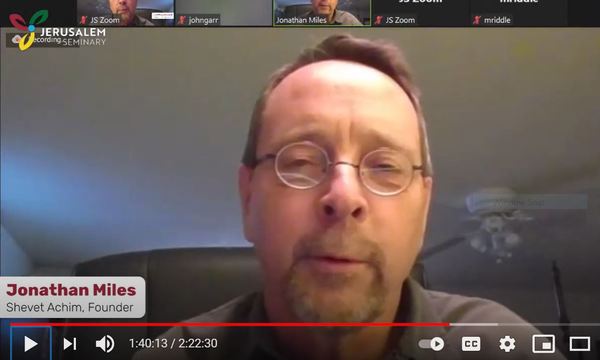 Aren't we kidding ourselves to think these enemies could be reconciled to the God and people of Israel (just as we ourselves have been while we were yet enemies)? Well not only has Messiah in his own body torn down the wall of division between Jew and Gentile. But there are serious students of history who argue that many from the peoples we work with, both Palestinians and Kurds, have ancient family connections to the people of Israel. And if you really want to stretch your mind, consider this week's
argument from Michael Freund
 that even the Taliban may be descendants of Israel:
Prior to the rise of Islamic fundamentalism in the region, many of the Pashtuns declared themselves to be what they referred to as Bani Israel (Sons of Israel), an oral tradition that their ancestors passed down through the generations.
This was noted by various Islamic travelers and historians, stretching as far back as the 13th century, when there was hardly any advantage to be gained by asserting an ancient Israelite identity in Central Asia. Over the next 400 years, other Islamic scholars and writers noted the persistence of the tradition.
In the 19th century, a number of Westerners who visited the region became convinced that the Pashtuns were in fact descendants of the Israelites.
In his 1858 work, History of the Afghans, Joseph-Pierre Ferrier wrote that the chief of one of the main Pashtun tribes, the Yusefzai (Sons of Joseph), presented the Persian shah Nader Shah Afshar "with a Bible written in Hebrew and several other articles that had been used in their ancient worship and which they had preserved."
Friends, if even we from the ends of the earth could be saved, let's not rule out our Middle Eastern neighbors who are of the very physical seed of Abraham.
If John's Revelation seems to speak of a time of intense persecution of both the Jewish people, and of those of us non-Jews who will stand with them, then the events of recent days in Australia may draw our attention. In the name of a public health emergency (coronavirus), this week Rosh Hashanah worshippers in an orthodox synagogue in Melbourne were surrounded by police in an hours-long standoff.
This follows on the heels of an even more surreal report from a church meeting a week earlier: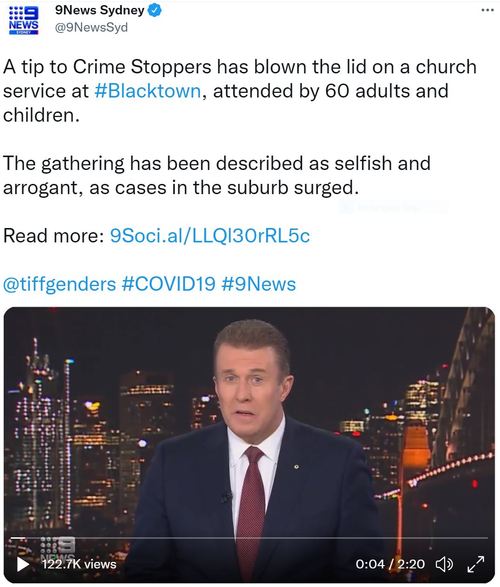 Who could have believed how easily a church or synagogue gathering could come to be seen as a crime by so many, if the issue is framed in a way to appeal to our fears? Well if we're to navigate the coming days with love, humility and integrity, we'll need to know how to forgive those who wrong us. In a
fascinating essay this week
 a professor of Bible at Bar-Ilan University in Israel argues that the very concept of humans asking for and giving forgiveness to others is totally absent from the Hebrew Bible:

This is all rather shocking. How can it be that the Bible, the book of right and wrong, sin and redemption, is bereft of accounts of true remorse, the granting of forgiveness, and the healing of relationships?…
This subject bears further reflection, and I'd recommend reading the full essay. But at first glance it underscores for me how revolutionary the emphases of Jesus were in the Sermon on the Mount as he interpreted the Hebrew Bible:
For if you forgive others their trespasses, your heavenly Father will also forgive you, but if you do not forgive others their trespasses, neither will your Father forgive your trespasses.
Let's ask ourselves this week: Not whether we know we should forgive. But are we actually forgiving? Not only our enemies, but each other? Friends, if we are to be known as disciples of Messiah, it will be through the way we love each other.
Jonathan for Shevet Achim
"Behold how good and how pleasant it is for brothers to dwell together in unity" (Psalm 133).