Dear praying friends,
Julio our Kurdish-speaking coworker was called into the hospital to translate on Wednesday morning, the quiet day as everything prepared to close for Yom Kippur. The doctors had reached a treatment decision for Mohammed L, the long-neglected 33-year-old from Kurdistan.
After all these weeks of tests in the hospital, they explained that it looks possible to treat him with medication, and to dilate his right pulmonary artery in a catheterisation procedure. They predict that they will help his heart function, without the need to undergo a risky surgery. The doctors hope and plan that this can go ahead early next week, before the next holiday (Sukkot).
In the light of this news, Mohammed and his mother are leaving the hospital today, for the first time since arriving in Israel, and coming to our home in Jaffa: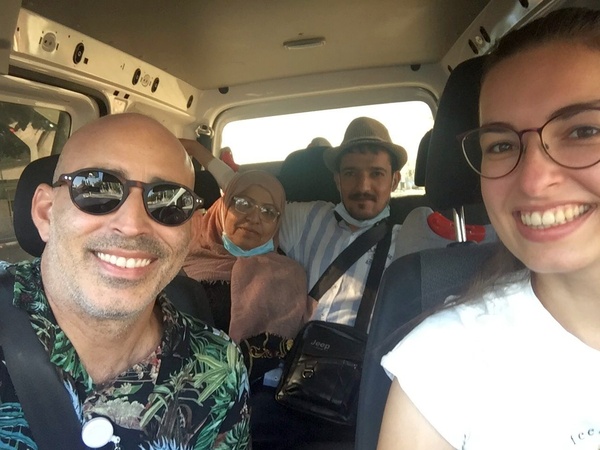 Mohammed's main aim of the day is to eat as much Kurdish food as possible! The mother of Ahmed who knows Mohammed and his mother is very excited to see them, and has taken on the task of preparing a massive lunch, and joked to me that she wants the day to be as glorious as if it was an engagement party.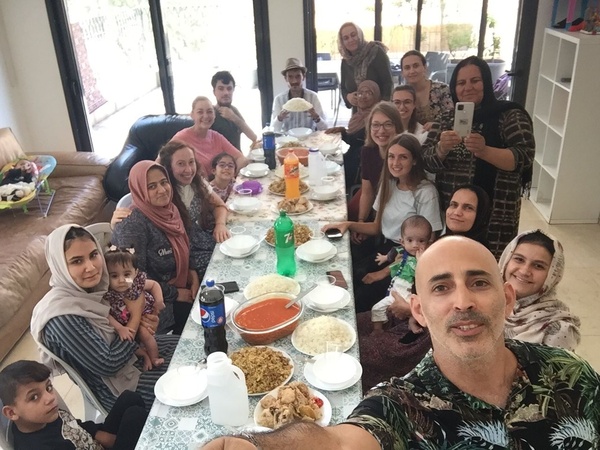 There is a beautiful heart amongst some of these mothers to care for each other and to celebrate the good news alongside each other. We hope that pray that Mohammed will find a real improvement after this catheterisation procedure next week.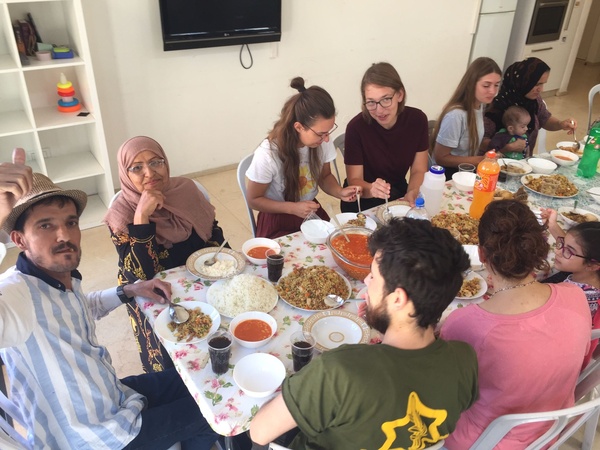 Also in this happy group is Baby 
Mohammed B
, who was discharged to our home this week in the care of his lighthearted, competent and joyful mother. This is a wonderful blessing, as he is recovering from brain damage following his delayed heart surgery, and we hope that he can return safely to Kurdistan in the near future: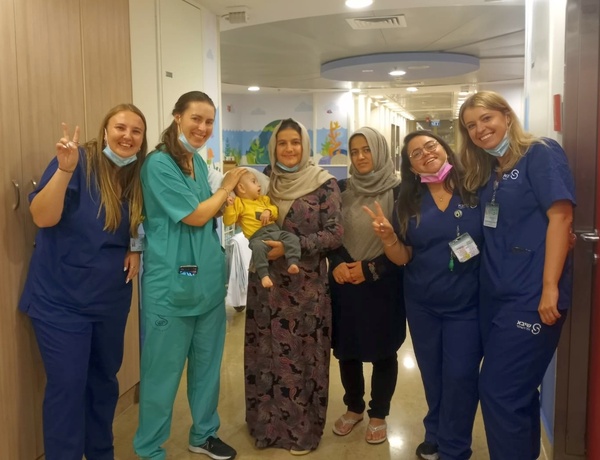 Dina
 with the cleft palate has also been discharged to our house, in a slightly more frail condition, requiring more attention. The mother is very keen to return home to Kurdistan, whereas the doctors at this stage are reluctant to release her, considering how many dangerous problems her tiny body has had in the hospital since her heart surgery. Remarkably Dina has survived so far, and appears to be in many ways her usual self, thank God. Please pray for wisdom for all involved in Dina's care: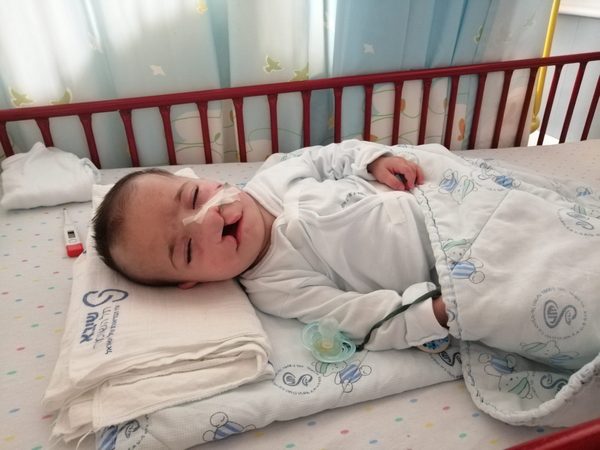 It looks to be that both these children will need a medical escort to return to Kurdistan, possibly into a local hospital there, and therefore we are expecting Colin and Nate to arrive early Sunday morning to help with this process.
Ahmed T with Down syndrome returned home from hospital this week too, and shortly afterwards celebrated his 1st birthday. The mother is very happy, we can see that the weight had lifted from her shoulders now that Ahmed's surgery is completed: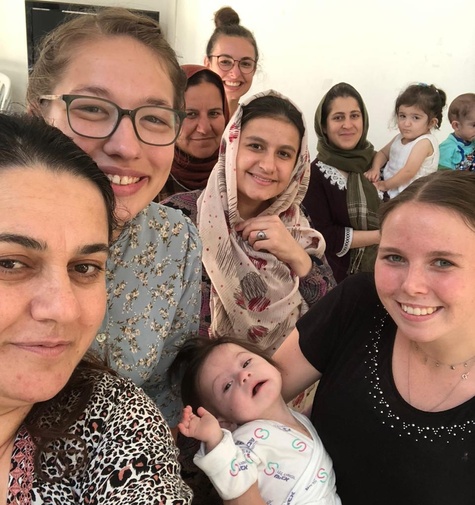 In order to accommodate all families, four have gone to Jerusalem with co-workers Margarita, Ella-Tabea and Rachel. Please pray for this time spent together as the families wait for surgery: it's Ahmed A, Rawen, Midya and Onaees. They will be in Jerusalem during the feast of Sukkot, so a special time to be there: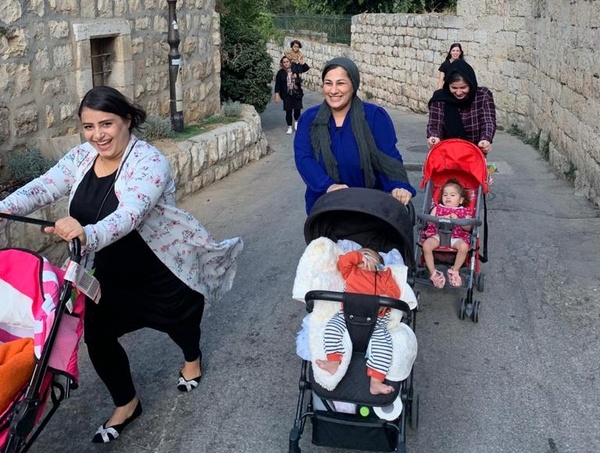 There are also Abdullah, Mariya, and Mohammed A all home in Jaffa, waiting for their surgeries, which look to be scheduled after Sukkot.
Jonathan is now visiting in Kurdistan, and was with friends for the opening of a new cardiac hospital yesterday: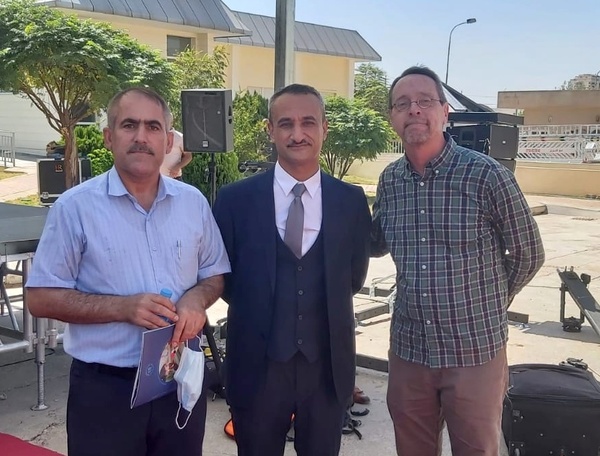 He has seen the parents of Ayan, who died a few months ago, and will be following up with other families. Please pray over these coming days, that it will be a fruitful time, a blessing to be together.
Thank you for praying with us,
Georgia for Shevet Achim