Dear coworkers,
I'm back in Kurdistan, northern Iraq this week, after a nearly three-month absence. Thinking and praying about reestablishing a base for our community here, and looking at a few potential houses today: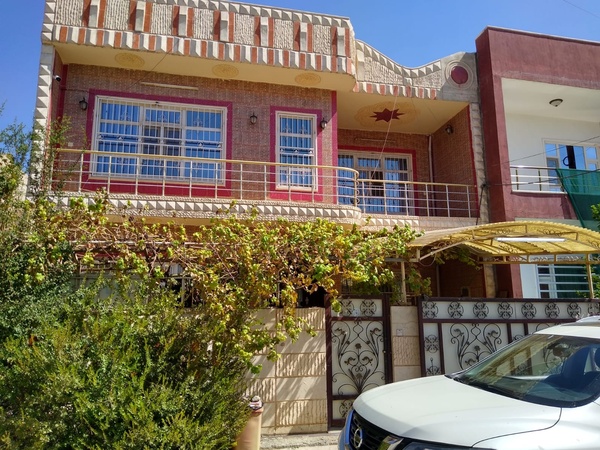 Hundreds of families across this region have been with us to Israel for heart surgeries, and our hearts and hopes are here, just as they are in the Gaza Strip.
But I will confess it is hard to muster my own enthusiasm for the task of opening a home here. Twice before we've done this in the last six years and it can seem there's little visible to show for it. I thought today of Simon Peter's words to Messiah on the Sea of Galilee as recorded in 
Luke 5
: "Master, we toiled all night and took nothing! But at your word I will let down the nets."
In that light I feel ok that I'm tired and unenthused. I don't want to let the nets down again unless it is at his word; I do want to hold in faith to his promise to make us fishers of men. As you know, our community believes that Messiah speaks through his body. Your prayerful input is welcomed by replying to this email.
After arriving in Kurdistan Wednesday morning, I headed directly to see the young parents whose firstborn son Ayan died after his delayed surgery in Israel at the end of June:
It is so important to them and to us that we grieve together. You can understand the pull of these relationships that keep bringing us back to Kurdistan.
There are other relationships that are frustrating. Alena is late into the night tonight in the emergency room with a mother who refuses to stay in the hospital, due to her strong desire to return to Kurdistan after a long stay in Israel. And I spent much of the day today on the phone with another family which is even thinking of refusing an essential second surgery for the same reason. These are the trials that will reveal if our love of our neighbors is soulish, or born of the spirit. Please pray for these families, and for us.
And an urgent need for prayer tonight for three-week-old Karim from Gaza, the third emergency newborn rushed to Israel during this month's high holy days: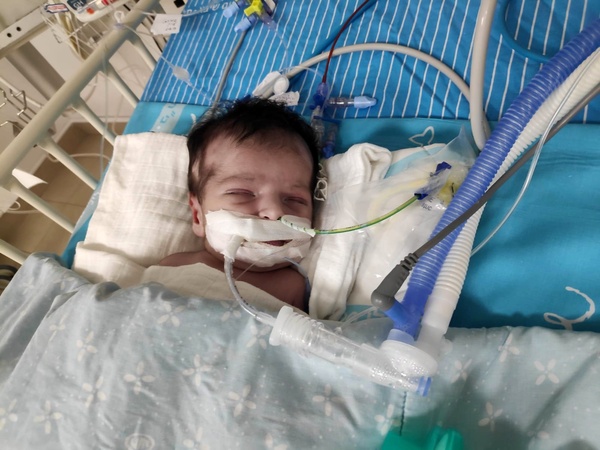 He was born with the most challenging heart defect–hypoplastic left heart syndrome–and was in surgery at the Sheba Medical Center until nearly midnight tonight. He's now on the ECMO device to support his heart and lungs as doctors fight to keep him alive. Some centers and families won't even try to help in these cases, since the prognosis is so difficult.
Shall we persevere friends in all these things? Our Father knows when we need some good news to strengthen our hearts. And if you haven't seen this week's prayer letter (to receive by email subscribe here), you'll be delighted with me to know that doctors at Sheba are hoping they can indeed help long-neglected 33-year-old Mohammed L from Kurdistan via heart catheterization: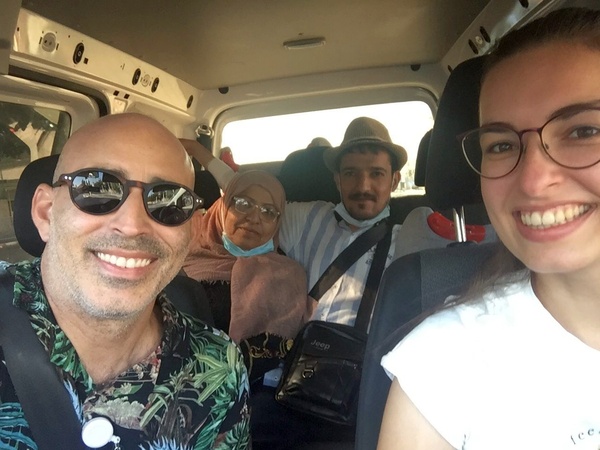 Mohammed and his mother left the hospital for the first time Friday and came to our Jaffa community for a celebratory meal of longed-for Kurdish food:
Finally tonight, you'll enjoy a fascinating behind-the-scenes look from Joel Rosenberg, a friend of our community, at how evangelical involvement helped midwife the "Abraham Accords" which brought full peace between the UAE and Israel a year ago:
As a dual US-Israeli citizen, an Evangelical, and an author, I had a rare front-row seat to see the United Arab Emirates and Bahrain join Egypt and Jordan as partners for peace. It all began in October 2018 when Sheikh Mohammed bin Zayed al Nahyan, the Crown Prince of Abu Dhabi, invited me to bring the first-ever delegation of Evangelical Christians to visit the UAE, and spend two hours with him in his palace…
During that meeting, the Emirati leader stunned us by confiding that he had decided to make peace with Israel. He had come to believe it was in his people's national interests, and he said he was looking for the right moment to make his move. As people who had been praying for peace as we are commanded to in the Bible, we were electrified. However, the ground rules were that our meeting was, at the time, off-the-record. Thus, while we were sitting on a huge story, we could not break the news. That said, we continued to pray and stay in touch with MBZ's team, and watch him closely. [Click here for the rest of the story].
One could look at this story through political eyes, and think that the crown prince was simply using the evangelicals as a handy conduit to the Trump administration. But there's more to it than that. Our religiously-minded Muslim neighbors can relate better to people of faith than to secularists. And to really come to terms with the Jewish people there must be some spiritual basis to what is really a spiritual separation that took place millenia ago. That basis is the New Testament: the stunning revelation, given to Jewish believers in Messiah 2000 years ago, that through his cross he has torn down the wall of division between Jew and non-Jew. It is not an accident that evangelicals (injiliin or "New Testament people" in Arabic) are right at the heart of the story.
Jonathan for Shevet Achim
"Behold how good and how pleasant it is for brothers to dwell together in unity" (Psalm 133).