Dear friends,
Today we are rejoicing that little Dina has been discharged and can finally return to Kurdistan! Given her fragile condition over the last few months (severe heart infection and ruptured aorta), her doctor remarked today that Dina is a miracle and is doing better than ever: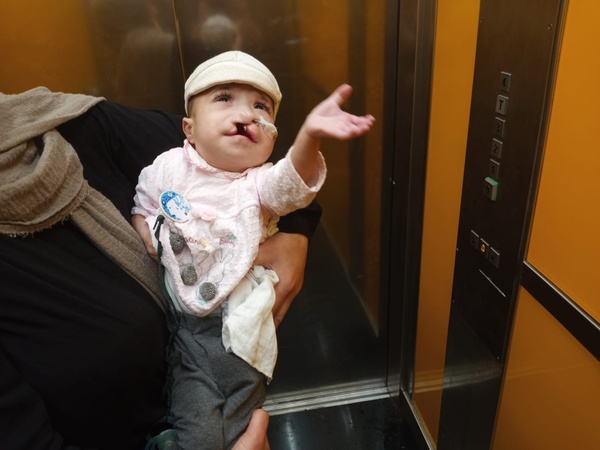 The staff at Sheba gave Dina quite a send-off today complete with clowns, music, and even a portable sukkah as we are in the midst of the Feast of Tabernacles: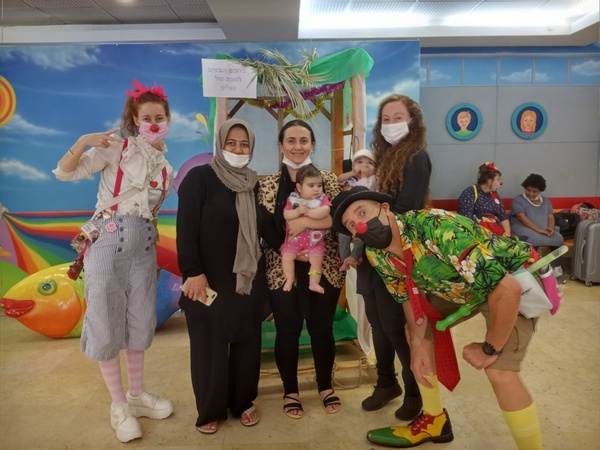 This is especially exciting for Dina's mother, who has been quite eager to return home to Kurdistan after a long stay in Israel. Lord willing, they will be joined by 
Mohammed B
 and his mother, who have themselves been four months in Israel for Mohammed's arterial switch surgery: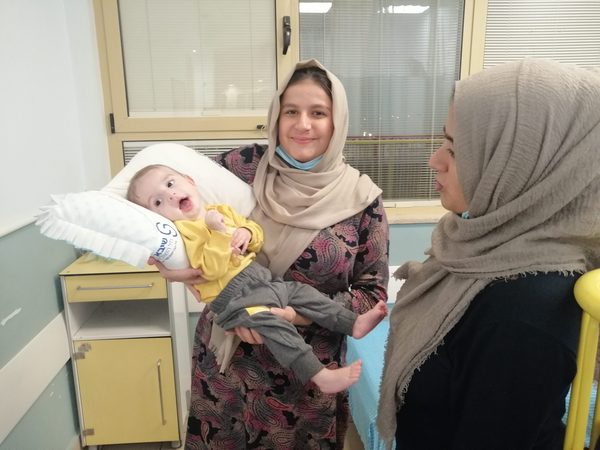 Coworkers Nate and Colin will be ready to escort them back to Kurdistan at the beginning of next week. Please pray that they will be able to travel as planned, as well as for patience in the meantime.
We are also thanking God for Mohammed Mahdi's successful second surgery yesterday, to correct the transposition of his great arteries. He is now recovering in the pediatric ICU with his lovely and caring aunt to keep him company: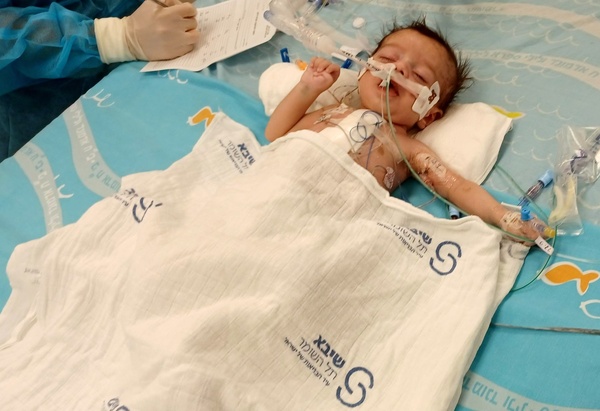 Also in the ICU is tiny 
Karim
, a weeks-old baby from Gaza, still on the ECMO heart and lung support and between life and death after an eight-hour surgery on Sunday. He had a catheterization today and the doctors will soon decide whether to try to take him off the ECMO machine. Please be in prayer for little Karim and his mother: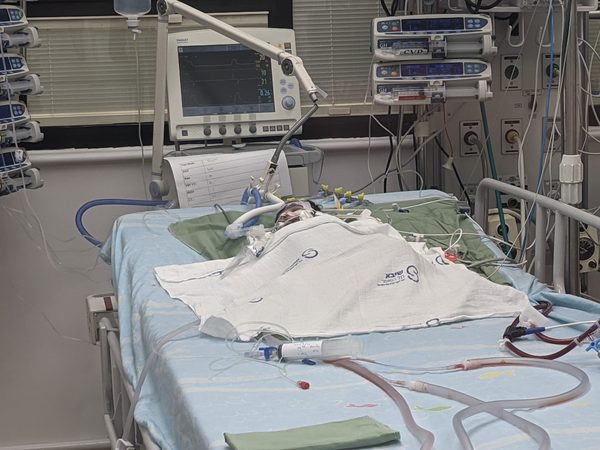 Additionally, please join us in prayer for 33-year-old 
Mohammed L
. from Kurdistan and his mother, who have had a difficult week. Mohammed's grandmother in Kurdistan died, and of course it is a difficult time to be away from his family. Mohammed meanwhile is eagerly awaiting his treatment, and the doctor informed him a couple of days ago that a special valve needed for his heart will take about two weeks to arrange. Please pray for patience and encouragement for Mohammed, and good fruit in his life as he spends the next two weeks with our community in Jaffa: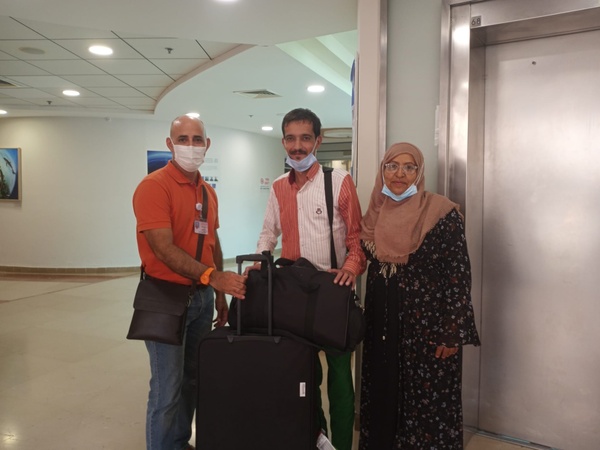 After five months of waiting, our sweet little friend 
Hena
, the Yazidi refugee triplet, will have an operation next week God willing to place a second stent, as she is not yet ready for the Glenn surgery. Once the stent is in place, Hena can safely return to her family in Iraq to wait and grow for six more months before her next operation. A date is not yet set for this first surgery, but the cardiac team at Sheba has assured us that it will take place at the end of the month. Please pray that this is the case; Hena's family is very eager for her to return home. In the meantime, her uncle frequently brings her up to the staff apartment, and we all love her sweet giggles and beautiful smile: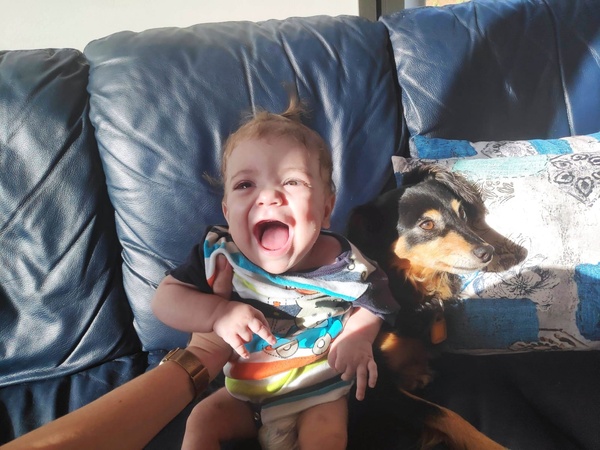 Aurfa
 and 
Ahmed T
 both had echoes at Sheba yesterday and are back home in Jaffa to wait for their follow-up appointments. After some concern about Aurfa's vocal chords being paralyzed after her surgery, it was so lovely to hear her giggling and chatting with co-worker Sabrina yesterday (click 
here
 or on video below to listen):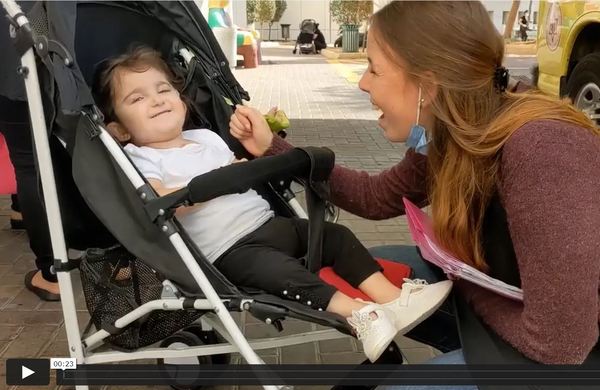 Abdullah
 from Kurdistan had a diagnostic catheterization at Sheba hospital today, and newly-arrived 11-year-old 
Sundis
 from Gaza is at Sheba awaiting hers. Doctors are amazed she is alive after her pacemaker apparently stopped working some years ago: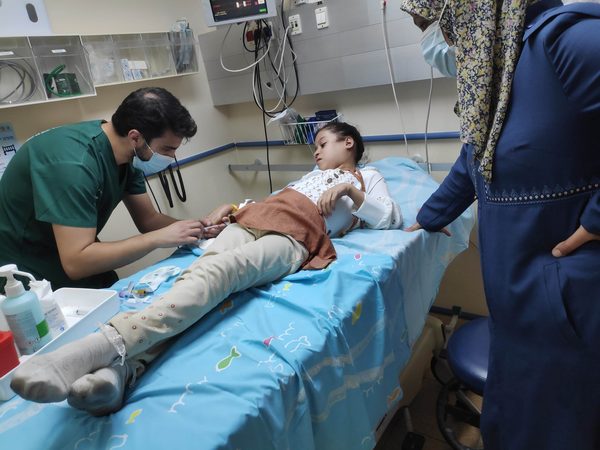 Also in the hospital are 
Mohammed M
. from Iraq and his patient father. Doctors are doing electrolyte tests to determine the cause of the swelling in Mohammed's stomach, and say he needs to gain three kilograms before he can have further surgery: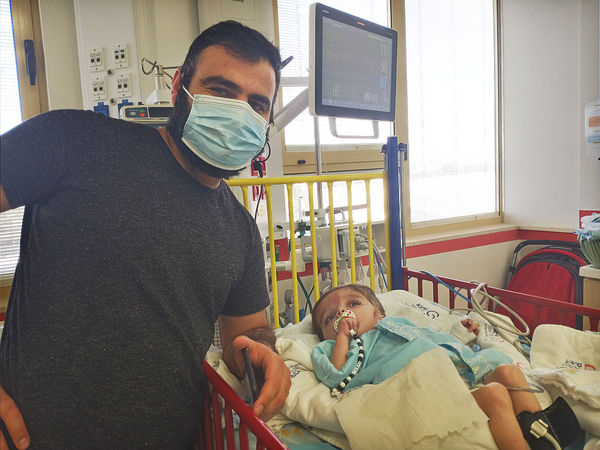 And little premature 
Abed
 from Gaza, whose mother is hoping and praying that he will be transferred to a rehabilitation hospital in Jerusalem to help him get off the ventilator, and is meanwhile encouraged to see him growing and responding to her: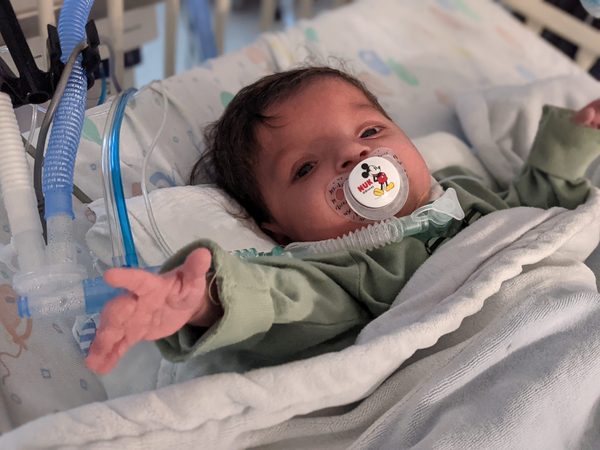 Four of our families are still in Jerusalem with co-workers Rachel, Ella-Tabea, and Margarita. They are enjoying the city, especially celebrating Sukkot this week: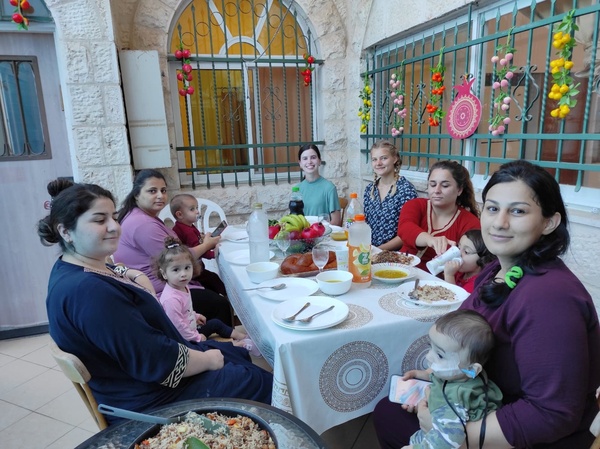 Meanwhile in Jaffa, 
Mariya
, and 
Mohammed A
 are waiting for their surgeries. Little 
Lava
 is receiving antibiotics for an infection and still waiting to return to Kurdistan: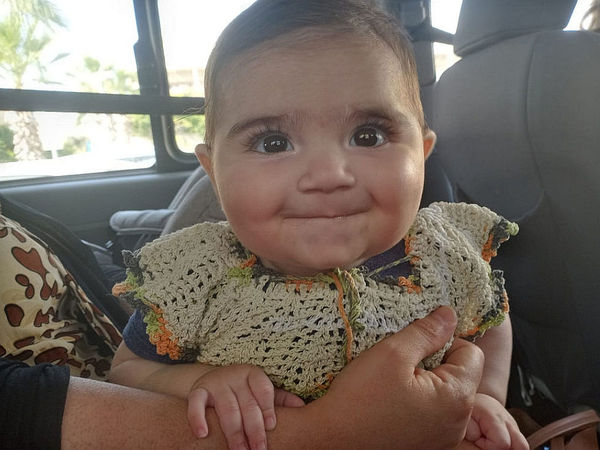 Lastly, please pray for our coworker Georgia as she has traveled back home to the UK for a month of well-deserved rest and time with family. We're so grateful for all she does in our community here and we miss her already!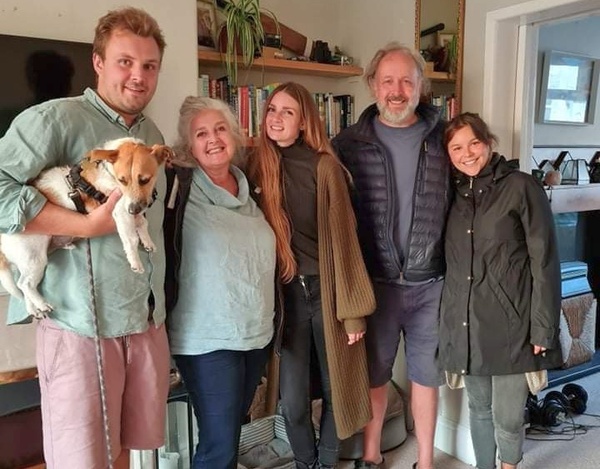 Thank you as always for joining us in prayer in the name of Jesus. Please pray that we will be full of his grace, that he will give us open eyes and humble hearts, and that through us, the precious families here will see him.
Bria for Shevet Achim