Dear coworkers,
We've been through a lot with Sulaiman.
Of all the transposition babies from Iraq whose entry to Israel was delayed this spring, he waited the longest: 53 days. Subsequently he ended up on ECMO heart-lung support after the surgery to switch his arteries, and suffered some bleeding of the brain. Yet he came through it all, and just over a month ago was released to return to his family.
Today two of our Kurdish volunteers and I went to see him in the isolated countryside of northern Iraq, where his Arab refugee father, with his nine children and two wives, lives in a two-room block house and uses a rifle to protect a flock of 250 sheep from wolves for a Kurdish landowner: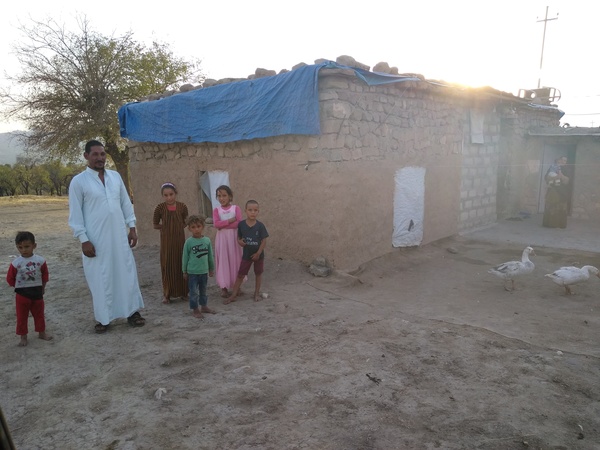 I hope I conveyed to them how much respect and affection I feel for these children of Abraham, and for the faith in the impossible they showed by setting off for Israel to save their son.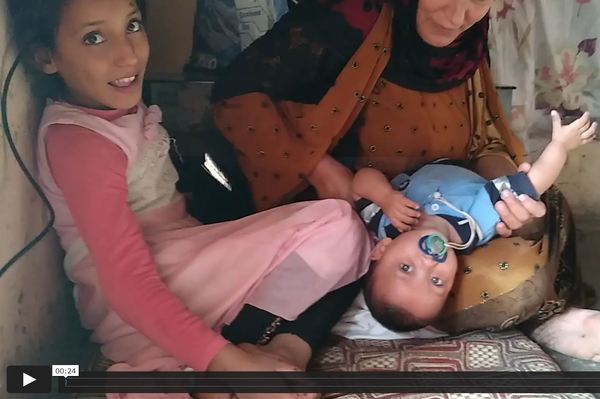 When the father saw that we really had showed up to visit them, he pulled out his knives and ran to slaughter one of the precious sheep. They were so gracious and so honoring of us. So after the delicious meal I pulled out a bluetooth speaker, and we listened in Arabic to the story in Genesis 12 of how their father Abraham had honored three visitors to his tent with just the same extravagant hospitality.
A powerful yet strange story, I said. We Christians sometimes give our Muslim and Jewish neighbors the mistaken impression that Messiah has taken the place of God the father. But on the other hand God himself was somehow present in and speaking through this messenger of the LORD. Nothing is impossible for God.
That's true, interjected Sulaiman's father. He created everything with a word!
Yes, I agreed, and Messiah himself, unlike every other prophet, was conceived by the spirit of God (as Muslims know), in fact it is written he was the word of God.
And so our conversation continued….All this is to share the kind of encounters that are still to be had when Muslims, Christians and Jews are meeting some four millenia after Abraham first set out from this land.
When these discussions are held with honesty and respect, I find great openness in the Middle East, particularly in one-on-one conversation. Usually it's fear of public judgment from one's own co-religionists that holds things back. (See for example the vicious backlash this week to the conference in Iraq which called for normalization with Israel).
Here's a podcast from our friend David with Christian Friends of Israel in the UK, touching on the peril of rushing to judgment when we hear a controversial statement from a fellow believer (and also challenging us Christians who support Israel about our attitudes toward Muslims):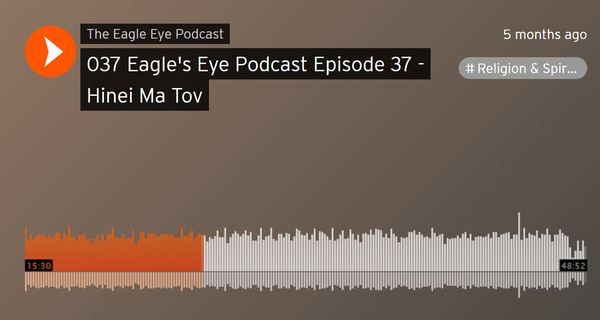 I'll close this week with a couple good reports. The family of the Yazidi triplet Hena was on the verge of calling her back home Thursday, when she reached the six-month mark in Israel and still hadn't received her second surgery. But on the afternoon of the very last day of the sixth month, the Sheba doctors came through. Hena had her surgery, and today Bria found her
wide awake and ready to play
: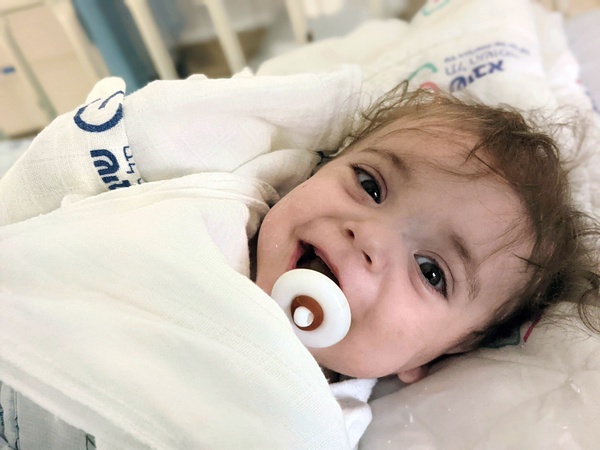 The other two triplets are just as plump and healthy looking and noisy as Hena is becoming, and it was a blessing to give thanks to God with the whole extended family in their refugee camp on surgery day: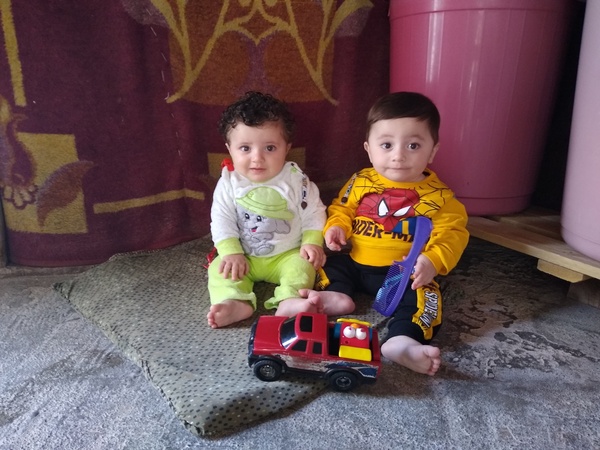 And you remember all the uncertainties a month ago about how we could get 
Asmeen
 back home to Iraq while still on a ventilator, and how she would be cared for there. It was a delight yesterday to find her healthy and growing in her home, well-cared-for by her family and by her father in heaven, even 
when the power goes out
: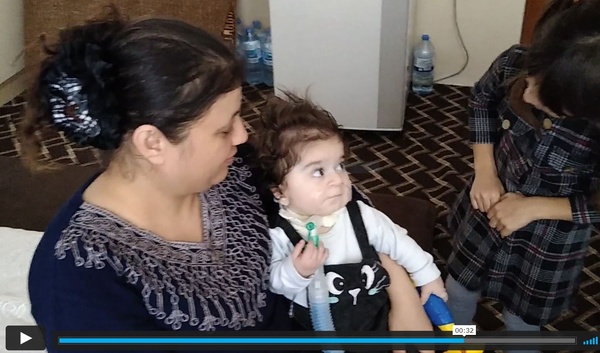 Let's be faithful in prayer that Asmeen will soon outgrow the need for ventilation; and also remember 
baby Abed
 who is now in his fourth month on a ventilator at Sheba, and if he doesn't get to a rehab hospital in Israel may soon be returned to Gaza where power outages are much more frequent and lengthy: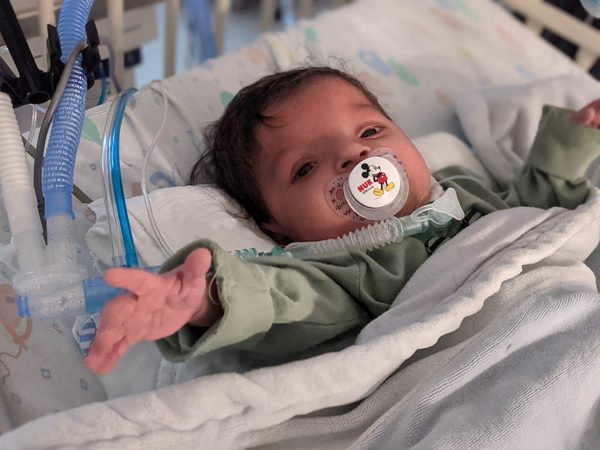 As I've told many families in Iraq this week: the solution is not in our hand, but the Lord's.
Jonathan for Shevet Achim
"Behold how good and how pleasant it is for brothers to dwell together in unity" (Psalm 133).