Give thanks to the Lord, for he is good; his faithful love endures forever—Psalm 107:1
Dear friends,
What a week it has been here in our Shevet community! Through a busy week of highs and lows, we have truly seen God's faithful love again and again.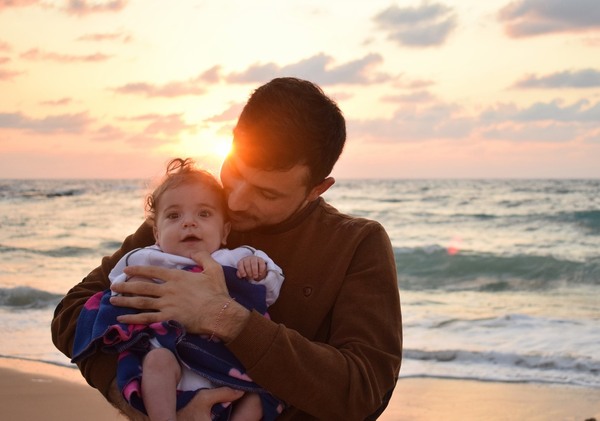 After six months in Israel, the premature Yazidi triplet 
Hena
 and her uncle boarded their flight late last night and have just reached their joyous family in northern Iraq. And at just about the same hour Lava, Onaees and their mothers have now boarded their plane home to Kurdistan from Ben Gurion airport: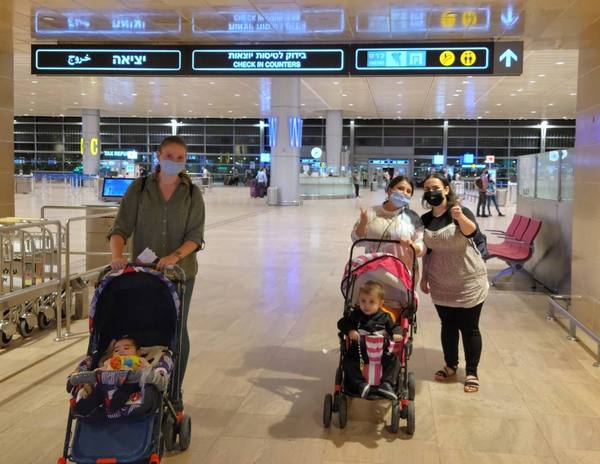 Onaees
 has had a wonderfully smooth time in Israel. His surgery and recovery were without complications, and we're glad to send him and his mother home to their family after only a couple of months: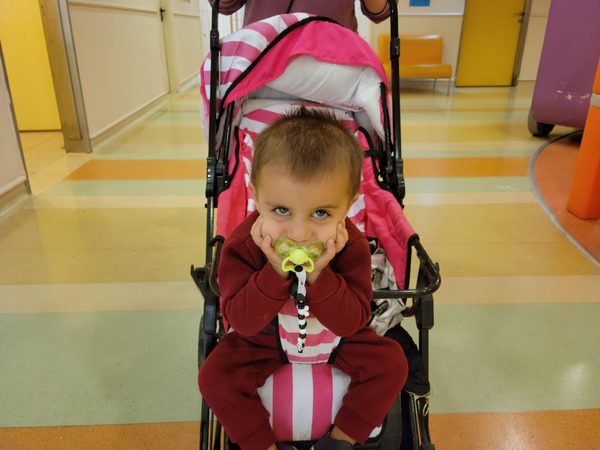 Lava
, like Hena, has spent most of her young life in Israel; the last five months have been full of delays and complications, and we are rejoicing that she can finally return home to her eagerly awaiting family: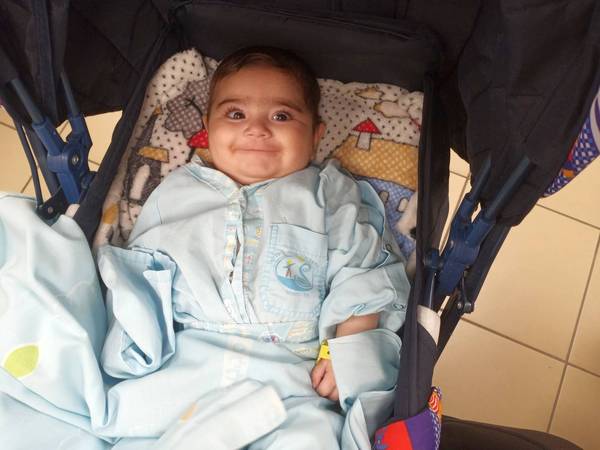 And just as God has provided in the joyful moments, so he has provided in the darker moments too. Late Sunday night,
Omar
 from Gaza was rushed from our Jaffa home to the ER at Sheba hospital after his oxygen saturation dropped suddenly. He was put on a ventilator and taken into an emergency catheterization the next morning before undergoing surgery on Tuesday: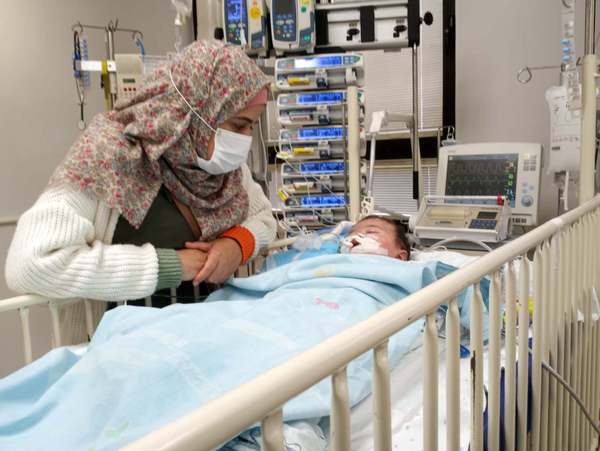 Thank God that Omar was even in Jaffa on Sunday night, due to a last minute change in plans. He was originally scheduled to return to Gaza that afternoon, and the doctor said if he hadn't received immediate medical attention, he likely would have died overnight.
Similarly, two-year-old Dea from Kurdistan was hospitalized at our request Sunday, after visiting nurse Teresa observed repeated cyanotic episodes while at our Jerusalem guesthouse. Early Tuesday morning Dea's oxygen saturation dropped to the single digits and she was rushed to the ICU. Thank God that when this episode occurred, she was already at Sheba hospital, where she received immediate care and is now stable: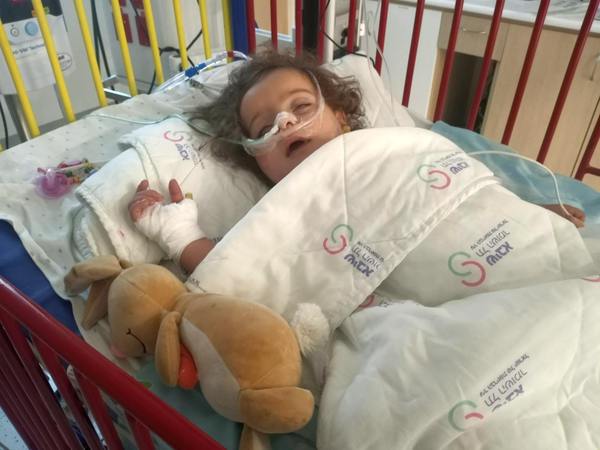 In both cases, God in his perfect wisdom provided for these two children by bringing them right where they needed to be at the right time. Please pray for both Omar and Dea as they recover and the doctors complete their treatment.
Meanwhile in Jerusalem one-year-old Zaed from Gaza is recovering from a long but successful surgery at Hadassah Hospital. Coworker Margarita shared this afternoon that only two days after his operation, Zaed is already out of the ICU and recovering well!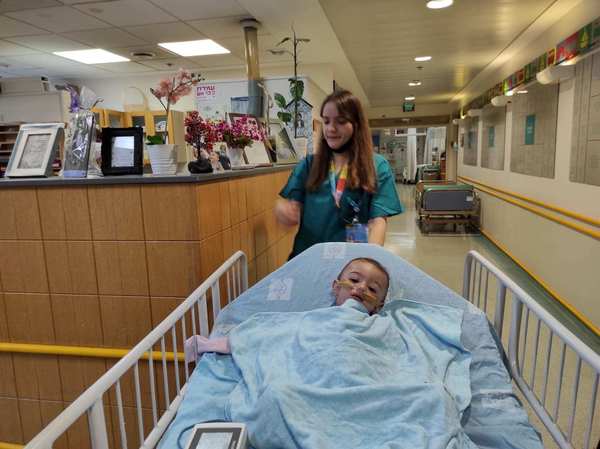 Tomorrow morning, God willing, we will rush two-day-old Ayham from Gaza also to Hadassah, for emergency surgery to switch his great arteries. Please pray for him to arrive safely, as his oxygen levels have been dropping and he is now on mechanical ventilation: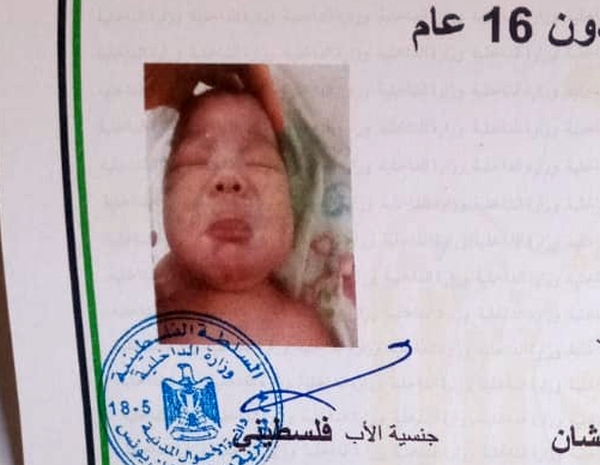 Also this week, little
Mohammed A
.'s doctors decided that he is not yet ready for surgery. Because he is so small, the operation itself would be difficult, and the chances of being able to successfully extubate him after surgery are very low. They have recommended that Mohammed go home to Kurdistan to wait and grow, and return to Israel in one to three years for surgery: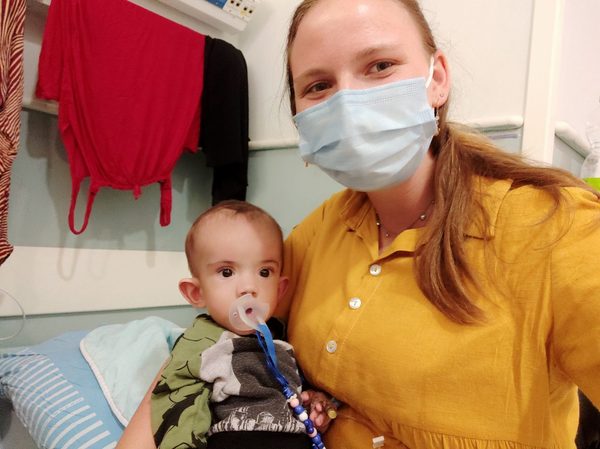 This is disappointing for his mother, who was so hopeful for surgery for Mohammed. She is truly a lovely person and such a caring mother. Please pray for peace and patience for her as they return home likely next week.
Please pray also for premature Abed from Gaza and his mother. Doctors have been unable to wean him from the ventilator in the five months since his heart surgery, and we've been seeking to transfer him to the only pediatric respiratory rehab hospital in Israel for help, but costs there are high and we're appealing to the management to lower them. The staff at Sheba love Abed and have started calling him Ishaq/Isaac; today they took him for a hernia surgery and circumcision: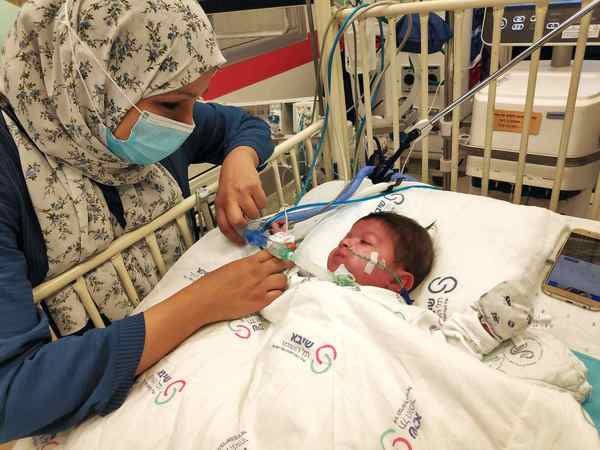 Newborn baby 
Nadeen
, who came from Gaza last week for emergency catheterization to open up a narrow pulmonary valve, was today successfully removed from mechanical ventilation and is breathing on her own. Let's trust our Father to complete his good work in her life: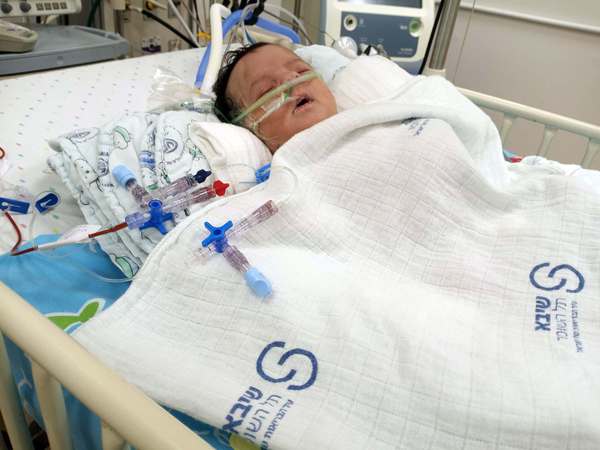 And a late update: we just received word that tiny month-old
Karim
 from Gaza, who has been in the Sheba ICU since he was a few days old, has deteriorated and is in an unstable condition. Please pray for this little boy and his mother: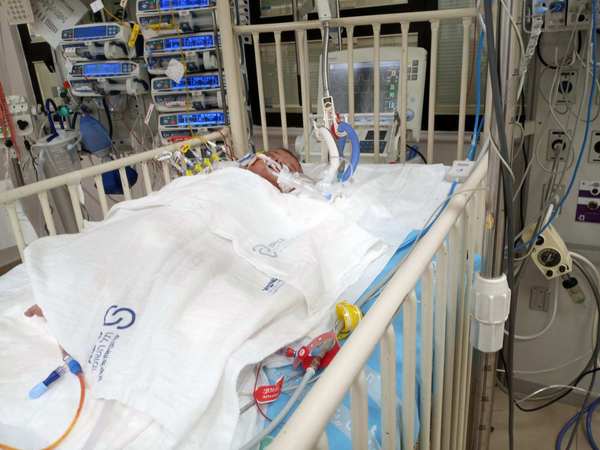 In a week of such beautiful times of joy and such painful moments of difficulty, the love and sovereignty of God remains constant. This afternoon, as I reflected on the events of the week, I found the lyrics to the hymn "Be Still, My Soul" running through my head: Leave to thy God, to order and provide—in every change, He faithful will remain.
In every moment, this week and always, our God is faithful in his steadfast love.
Be still, my soul, thy God doth undertake
To guide the future as He has the past
Thy hope, thy confidence, let nothing shake
All now mysterious shall be bright at last
Be still, my soul, the waves and wind still know
His voice who ruled them while He dwelt below.  
Bria for Shevet Achim