Dear praying friends, 
We have homes and hospitals filled with action it seems at the moment!
Our coworker Margarita in Jerusalem is busy visiting two children from Gaza at Hadassah Medical Center. Ayham is a tiny newborn baby, rushed to Jerusalem on Friday for a life-saving catheterisation procedure, and now awaiting surgery to switch his great arteries: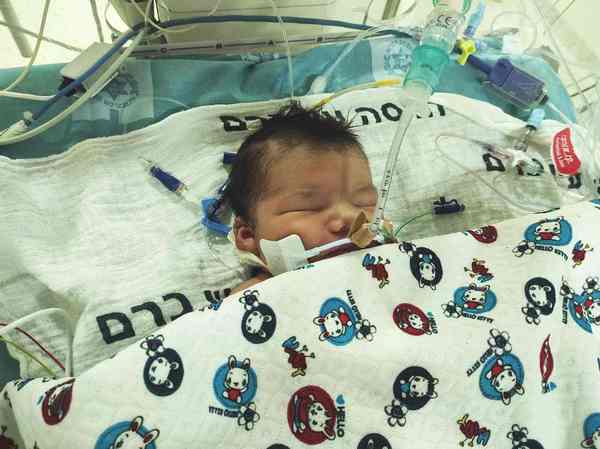 Meanwhile Zaed from Gaza is also back in Hadassah and recovering well from his third surgery with us! We keep hearing every day that he will be discharged soon: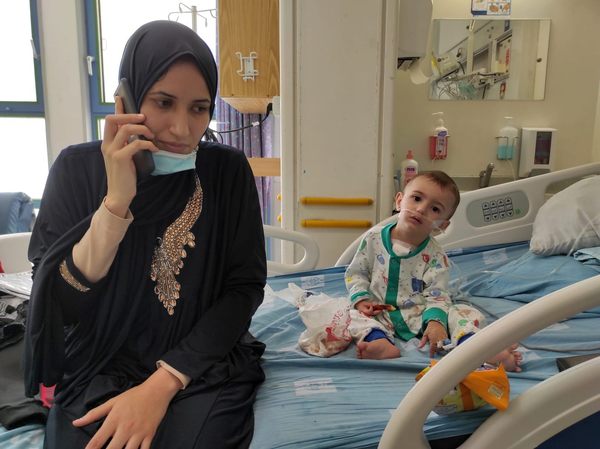 Our German coworker Tabea brought another child from Gaza back to Jerusalem today, Wael, who had surgery with us in 2019 as a newborn. Tonight he's eating well as he'll be fasting tomorrow morning before undergoing a CT of his heart: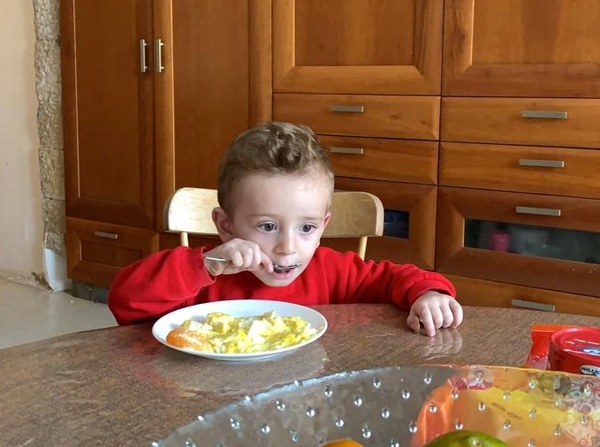 Down at Sheba Medical Center near Tel Aviv, last night Rachel took a mother from Gaza to the emergency room due her recurrent arm pain. Whilst they were there, we got word that her daughter Jori had required resuscitation, and was being prepared to be taken into an emergency surgery due to bleeding into the thorax. The mother made her way back to the children's building, of course abandoning her own medical process for the evening: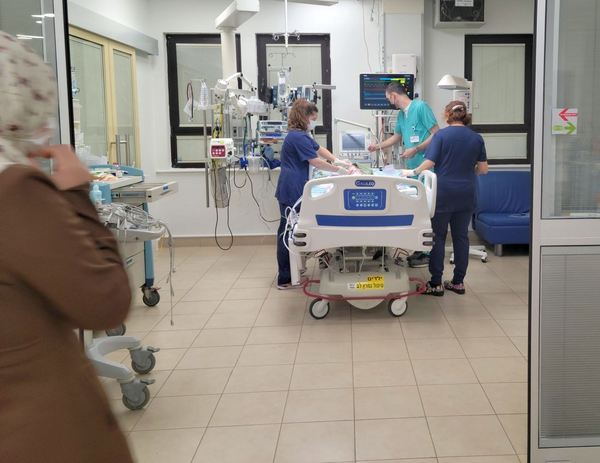 Thank God that by the end of the evening, Rachel sent the report that the surgery had been successful. Please pray over this situation, and that God will continue to look over these precious lives.
Sameer from Gaza has a complex heart, and today was finally taken in for a dangerous surgery with a 50% mortality risk. Doctors felt this was the only chance for him to live, and thank God Sabrina shares that the surgery was successful. Please pray with us for Sameer's recovery; for his strength and for his family: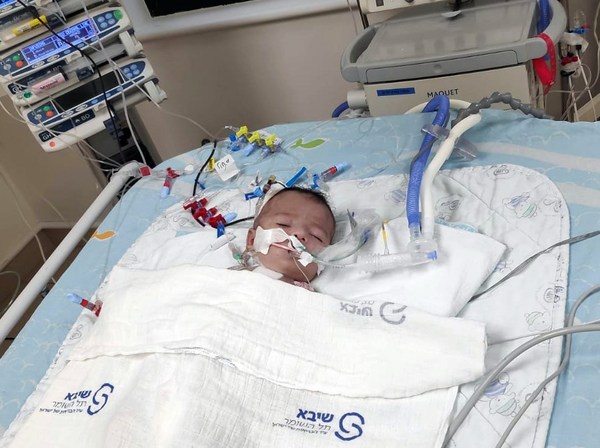 Also in the ICU still is little Karim. His mother seems to be finding some strength in the waiting in her friendships with the other mothers and grandmothers standing alongside their babies. This week she was able to take a break from the hospital and visit the beach in Jaffa. Please pray for this sweet mother, as her life is now filled with the hoping and waiting for good news of her baby's health: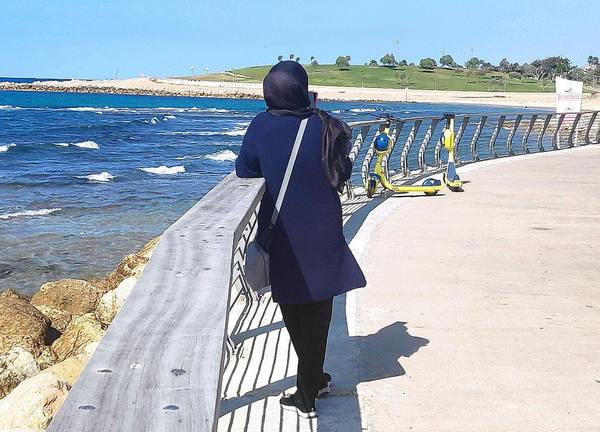 News came from the ICU Sunday that tiny premature Hassanein from Gaza was successfully extubated, much earlier than had been originally predicted. But like Jori, he also required resuscitation yesterday, and has been intubated again. Thankfully he is in a stable condition again now: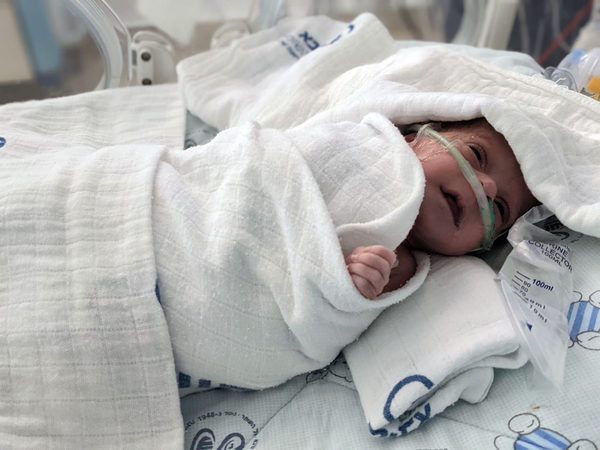 Please keep praying for this little one, as his heart is still weak; and doctors are planning to send him back to Gaza. Thank God for providing the medical care which has been available for these children.
We are thanking God for the life of Omar B this week. Earlier in the week, his oxygen levels dropped very low, and he was taken into an emergency catheterisation, in order to dilate one of his arteries. Thank God that he has brought Omar through yet another trial for his life, and please continue praying over his little life, and for continued strength for his dear mother: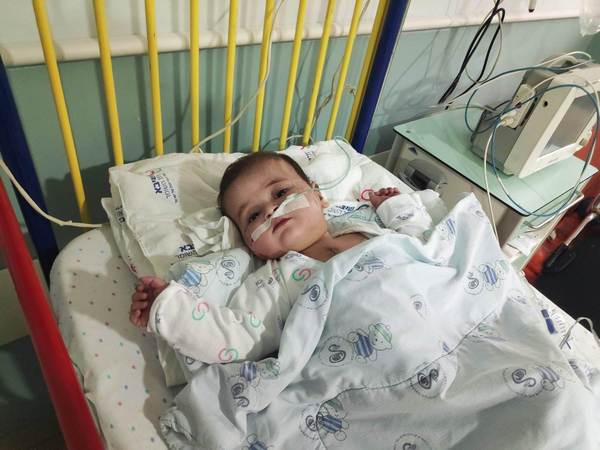 Sundis our older girl from Gaza had a surgery this week, after a short stay in the hospital. She has had a new pacemaker implanted, and so please pray for her recovery in this: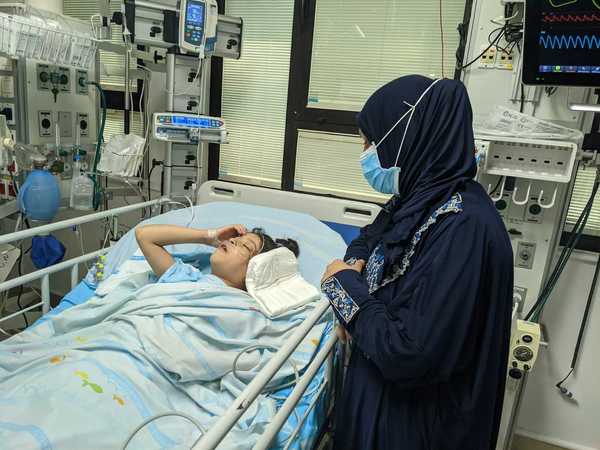 We also have our dear old friend Fayez back in hospital today, as he is scheduled for a catheterisation tomorrow. His mother is very happy to be back here, as always she is very committed to the wellbeing of her boy, knowing that there is much more available for him here than there is in Gaza. Please pray that the catheterisation will go well tomorrow, and that he and his mother will be blessed by their stay here: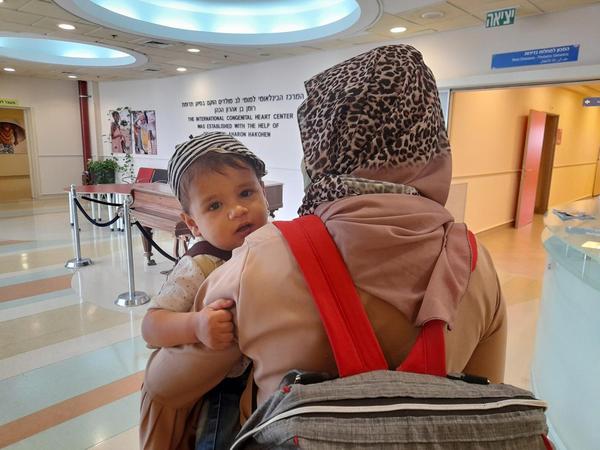 Mohammed A is our only Kurdish boy in the hospital at the moment. He was admitted during the week, with congested lungs and an infection. This gave the doctors another chance to assess his overall condition. Previously the doctors' decision had been that he is too small now to be able to carry out a safe and helpful surgery for him, and that he should return to Kurdistan. Today's echo was the last opportunity for the doctors to reevaluate their options for Mohammed. Thank God for the care which the staff at the hospital take to consider again and again these children's lives, filling their hearts with the humility to consider all the options. Please pray with us for God's wisdom regarding the best decision for Mohammed, and for patience for his lovely mother: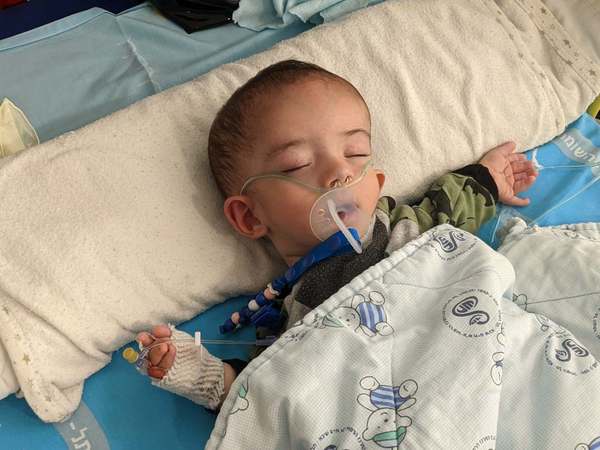 Mohammed A is not the only one suffering at the moment; in our home the colder weather is hitting some of our vulnerable ones quite hard. 33-year-old Mohammed L is bravely enduring the symptoms waiting for it to pass as he waits for his catheterization next week, and Rawen went for a check in the ER today, thankfully the doctor there saw that the chest is clear, and that he too must just wait for the cold to pass. Coworker Alena has had a few days feeling unwell with it, so please pray for health in our home as the winter approaches.
We are hearing today from Kurdistan that there could be three new children ready to travel as early as next week. Among them is Farooq, an older boy, who has been very unwell and unstable in hospital in Kurdistan. Please pray for his travel, and for space to open up in the Sheba ICU; we hope that he would be hospitalised upon arrival in Israel: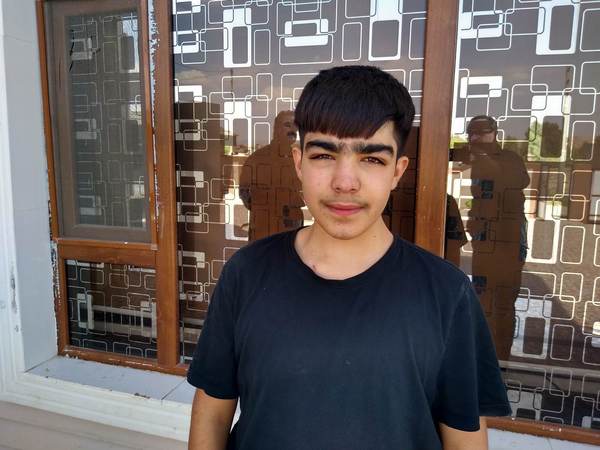 Another big change is coming for us here in Israel with the departure in early November of Julio, Luzma and Paula. They have been with us for over three years now, and all three of them have been the most wonderful blessing to know, to live with, work with and learn from, and we will miss them dearly!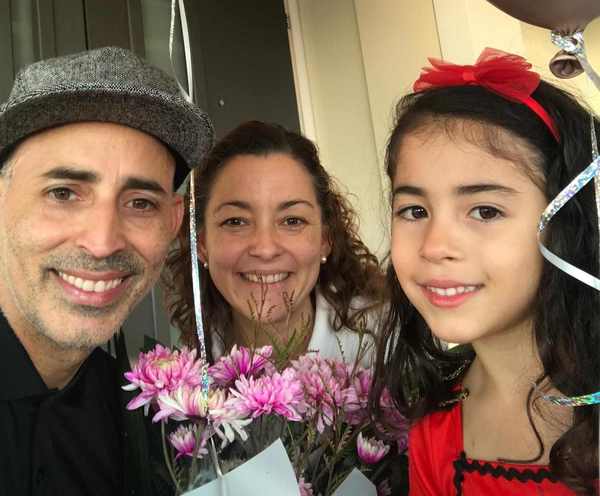 Please pray for their next steps, as they make their preparations to return to Colombia. Thank God with us for the gift of knowing them during these years, and for the many many lives which have been touched by them.
I lift up my eyes to the mountains – where does my help come from? My help comes from the Lord, the Maker of heaven and earth. He will not let your foot slip – he who watches over you will not slumber; indeed, he who watches over Israel will neither slumber nor sleep. The Lord watches over you – the Lord is your shade at your right hand; the sun will not harm you by day, nor the moon by night. The Lord will keep you from all harm – he will watch over your life; the Lord will watch over your coming and going both now and forevermore. (Psalm 121)
Amen; thank you for praying with us.

Georgia for Shevet Achim