Dear coworkers,
As I write the borders of Israel are reopening at midnight to (vaccinated) tourists for the first time in some 20 months. But this welcome news appears to invalidate previously-issued entry permits for unvaccinated visitors, which meant that today was possibly the last day that desperately-ill Farooq could enter Israel.
He's the neglected 13-year-old Iraqi Kurdish boy I wrote you about last Sunday, whose failing heart has caused his abdomen and lower limbs to swell greatly with fluids. He needs to be in an ICU, but as we headed into this fateful weekend all of our partner hospitals in Israel reported they had no space to accept him.
Friday morning I wrote to encourage the deputy director of one of the Israeli hospitals to step out in faith: In times of trial one can strengthen himself with the word of God: "Cast on the LORD your burden, and he will provide for you" (Psalm 55).
He gave a down-to-earth reply: I tend to depend less on miracles and on casting our burden on the Creator of the world, and prefer to stick with what there is in hand at the moment, which isn't much.
Friends, this has been the audacious claim of Shevet Achim since the beginning: We can trust not in our resources, but in the promises of God.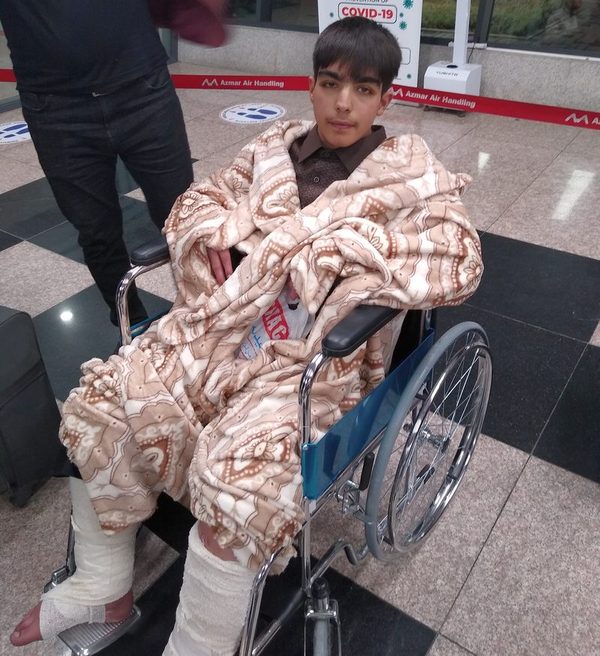 We went ahead and put Farooq on the flight last night, not even sure if he could survive the transit. And as his flight was due to touch down in Tel Aviv at 8:55 this morning, hospital after hospital again declined to accept him. Before me was a nightmare scenario: asking our Jaffa coworkers to drive around the country with a dying boy in their vehicle and nowhere to take him.
I wept over my keyboard, mostly out of self-pity. Lord, I've said it a thousand times but I don't know if I believe it myself. This is your work. We trust in you.
30 minutes before the plane landed the thought came to reach out to Schneider, Israel's leading heart center which has steadfastly refused to partner with us for the last nine years.
12 minutes after the plane landed Schneider's deputy director replied with one Hebrew word: Neqabel ("We accept").
And when Farooq emerged from Ben Gurion airport at 10:40 our coworkers knew exactly where they were taking him: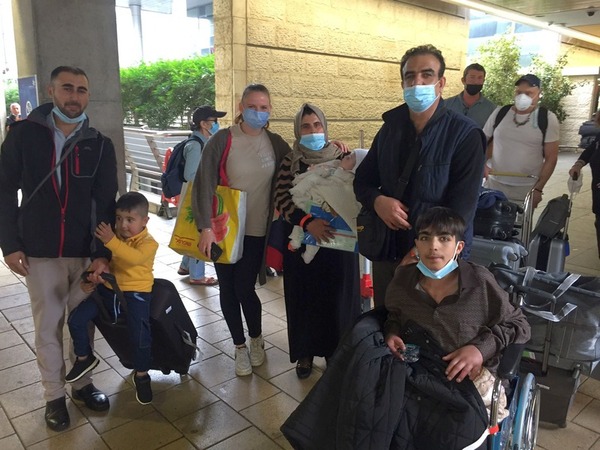 Look at that expression of hope on his face. Every time we dare to believe and act on the word of God the result is blessing. Who but the LORD knows the future? The only sensible way to walk in this world is by his spirit rather than by our understanding. Will we get it wrong sometime? Maybe. But better to die trusting him than to live doubting him.
To try to free up space for urgent cases like Farooq, we agreed to a partner hospital's request to return 1.5 kg (3.3 lb) premature Hassanein to Gaza, even though he is back on the ventilator after his heart surgery: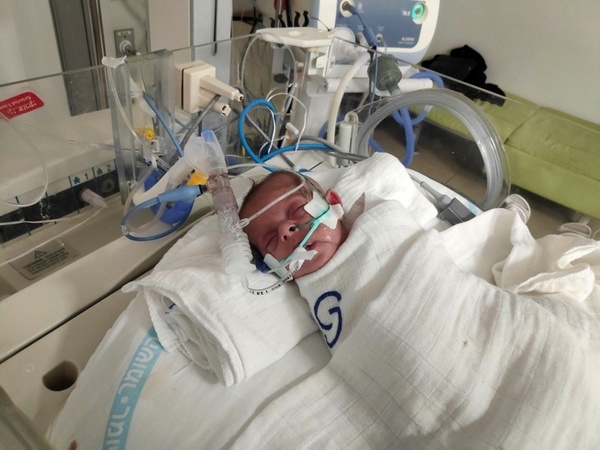 The Magen David ambulance team refused to take him today because he is so tiny, but they're trying again in the morning. Please let's cover Hassanein in prayer. We've secured a coveted spot in Gaza City's only neonatal ICU for him, and he's a fighter. But the risks are high there.
Also high risk is the long-awaited implantation of a special valve for our other long-neglected young Kurdish man, Mohammed L. Today Tabea reports he was in the ER after four days of coughing and no sleep: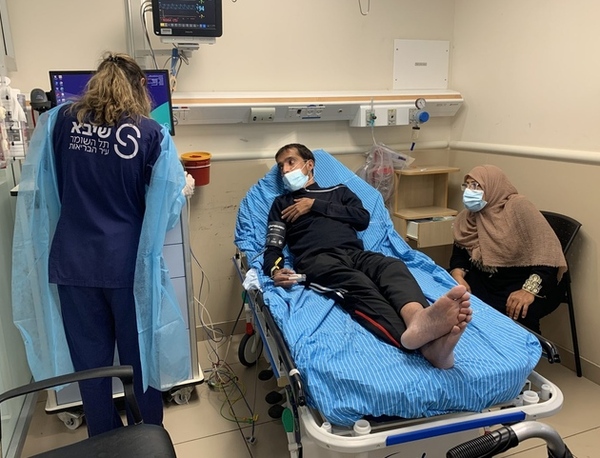 He's been prescribed antibiotics, and God willing may still be well enough for his scheduled procedure with a specialist on Wednesday.
Dealing with heart defects is one thing; but Jewish contrarian writer Alex Berenson is out with a brief essay this week in which he links our often unnecessary pill-popping (and the push for corona vaccination of healthy children) with the sickness of our dying Western culture:
I fear the United States is increasingly sick in what for lack of a better word might be called its soul. And I fear that our extraordinary efforts to medicalize the pain – real and psychic – of everyday life has played a crucial role in our decline.
Pain is part of life. Illness is part of life. Death itself is part of life.
Finally, many of our Western countries tonight may still see children trick-or-treating on the eve of All Saints Day. But did we know that this day 104 years ago also marks the last great cavalry charge in military history, and that through it a group of "mad Australians" and New Zealanders helped enable the creation of the modern state of Israel? I recommend to you this brief account of the Battle of Beersheva, both for historical interest but also as an inspiring picture of how non-Jews, by laying down their lives, can be used to further the restoration of the Jewish people and of the world.
Jonathan for Shevet Achim
"Behold how good and how pleasant it is for brothers to dwell together in unity" (Psalm 133).