Dear Friends,
"Pray for Yano," her mother asked even before the big and potentially-difficult Fontan surgery Tuesday and the replacement of the mitral valve. And indeed, Yano's heart did not work well after the surgery, and doctors had to put her on ECMO for heart-lung support and also performed an emergency catheterization to check her coronary arteries.
On our  Whatsapp thread coworker Bria shared a video of Yano singing "My God is so big" with the medical escort nurse, Teresa, who flew with her from Iraq and stayed with her here for two weeks.
That video captures much of who Yano is: trusting and intelligent and compassionate, she memorized all of the volunteers names, and loves going outside for walks while in her stroller. It is always baffling how a child can be so full of life one day and then on life support the next. She was taken into the OR again yesterday to drain fluid from her lungs and to remove one of the cannulas of the ECMO. Please join us in praying for her now, as her heart remains weak and she will be on the ECMO for another couple of days. She is not showing signs of improvement, and doctors have started a new medication to help her heart function.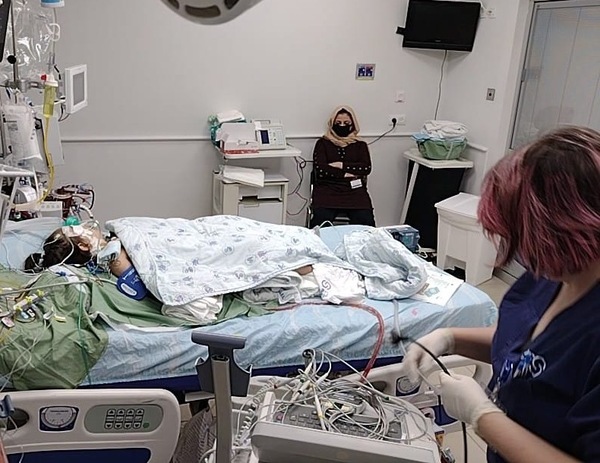 It was strangely familiar to see a child connected to the ECMO and try to support her mother throughout the rhythms of grief. Balancing moments of hope with moments where she feels despair. Bria and I took a walk with Yano's mother to a coffee shop where we drank smoothies and coffee. It was good to breathe the fresh air and feel the sunshine.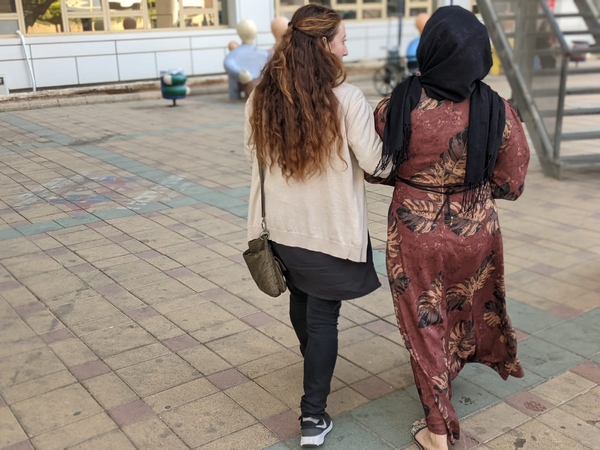 She asked if there were children before like Yano who lived after they were taken off of life support. The memories of this past year filled my mind; coworker Sabrina and I spoke recently about those hours waiting for very dangerous surgeries, especially when the surgeons were disconnecting a child from the ECMO or connecting them to the machine, and Sabrina said, "I think it was so hard because we didn't know what we were waiting for." We were waiting for the child to come out of the OR but in what condition?
Those intense hours of waiting last year seemed to take on a deeper significance when I could look Yano's mother in the eyes and tell her we have seen three Kurdish children live after being weaned from the ECMO. Even in the most dire situations I am reminded of the words of a doctor who was asked by one of the mothers if there was still hope for her baby. Whenever that question is asked it is always difficult to answer, especially since it is asked when the situation must be pretty hopeless. But the doctor thought for a moment and then answered, "There is always hope."  So now we don't know what we are waiting for; as of today there was not a change in Yano's condition. When we asked Yano's mother if she needed anything from our house in Jaffa, she simply asked for help washing her clothes and then added, "and pray for Yano, please pray."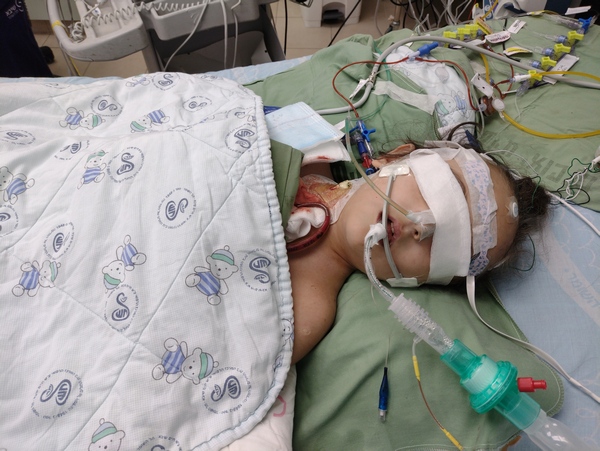 Across town 13-year-old 
Farooq
 is now able to go outside the Schneider Children's Medical Center following his surgery eight days ago: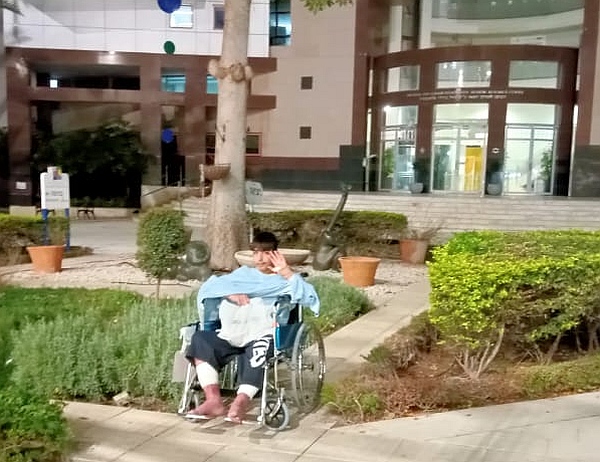 He has lost around 20 kilos (44 pounds!) of excess body fluid since his valve replacement and VSD closure; however there is still fluid accumulation and his heart function is weak, so please be praying for this lovely boy. Seeing the photos of him after surgery has meant a lot because he is enjoying the life of any other teenage boy, playing with a tablet and eating chocolate. He is returning to life without the heart failure which dominated his life before surgery: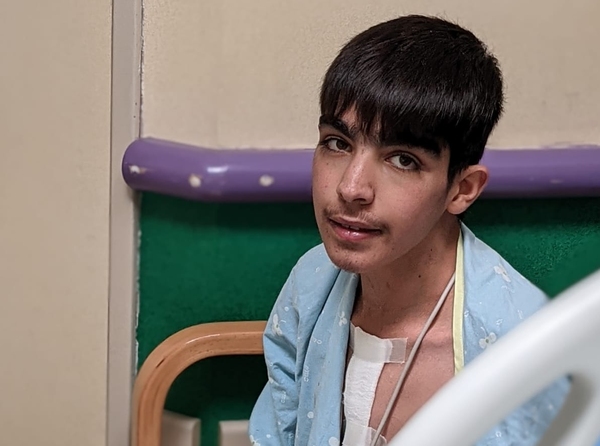 Meanwhile 11-year-old 
Sundis
 from Gaza had a risky second surgery yesterday to extract her old pacemaker that had not been working properly. It was a delicate procedure to remove the old leads from her heart, as the electrophysiologist later said, but thank God it was a successful one: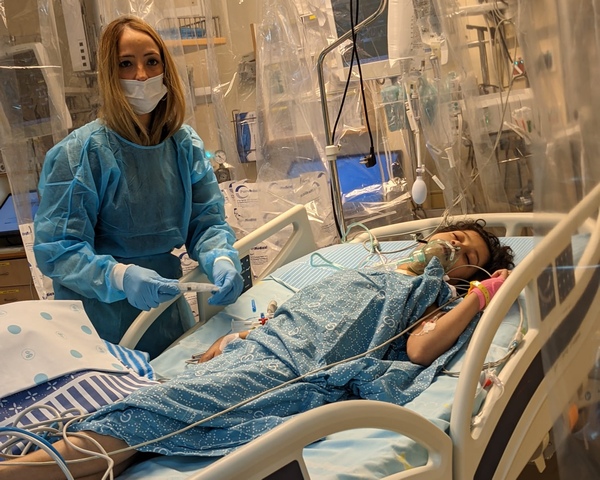 Lamis
, another 11-year-old girl from Gaza, underwent many tests this week to help doctors make a decision about taking her into a high-risk surgery that could result in her needing a heart transplant, or if she can best be treated without the operation. Please be praying for wisdom for the team as the decide about the plan of care for this sweet girl: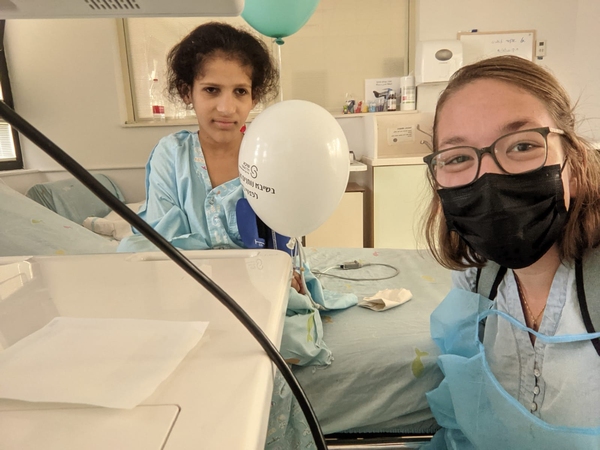 And five-year-old 
Fatima
 from Gaza is starting on a medication that helps the irregular rhythm of her heart which can lead to cardiac arrest. She is managing well with this currently, and is awaiting results of a genetic test, because her younger brother also had this condition and it caused his sudden death two months ago. Please be praying for Fatima and her whole family who are still in shock and grieving the death of Fatima's brother.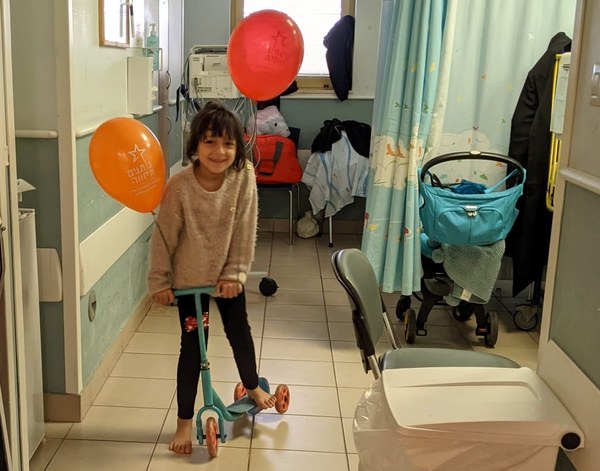 Fatima's medicine isn't available in Gaza so we will be helping supply the family with it through the internal pharmacy of Sheba; this is a longterm commitment to Fatima's life, so we ask for God's grace in always being able to provide this to them.
Baby Nadeen from Gaza had stomach surgery this week and is recovering well; she is doing better than she has been before, and was moved out of the ICU and into a pediatric ward  for the first time since she arrived over a month ago. She will still need some more follow up for her stomach in the coming weeks, so please be praying for her recovery: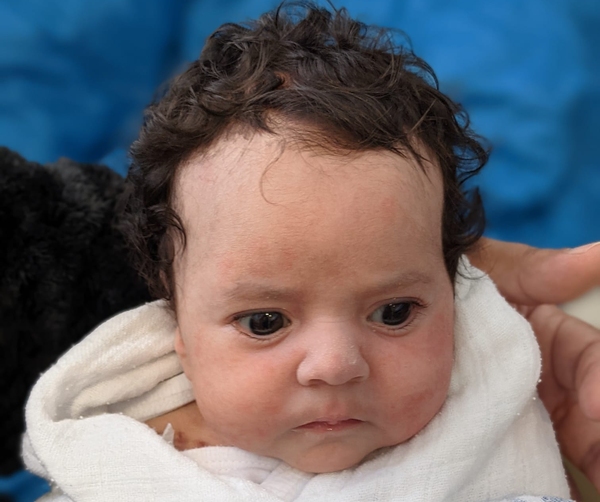 Meer
 from Kurdistan had surgery last week–it was actually three surgeries in one! Thank God he is doing well. He is in the secondary ICU now, and drinking juice and looking forward to coming to our Jaffa house to go for walks with our dog Shevie!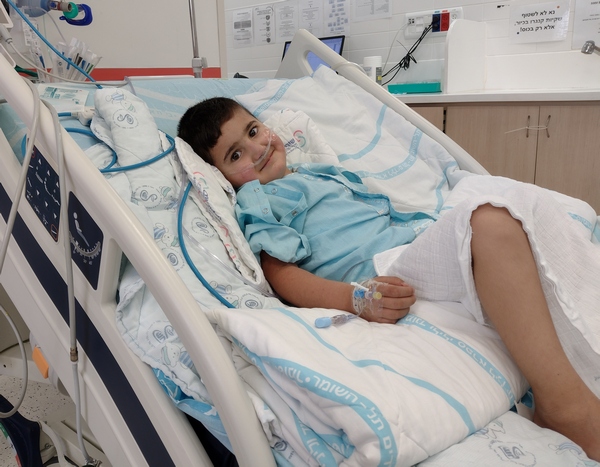 Mohammed AR
 was discharged to Kurdistan this week; he had a last echo and the cardiologist reiterated that from their perspective because of his genetic condition there is much less risk to wait another year before doing surgery. As his heart defect needs correction, but is not urgent, they feel this is the best decision for Mohammed's life. He has not needed oxygen at our house and he is fully recovered from his chest infection, so now his mother is eager to go home! Please be praying for him as they travel and as they wait this year for Mohammed to safely grow before returning to Israel for surgery: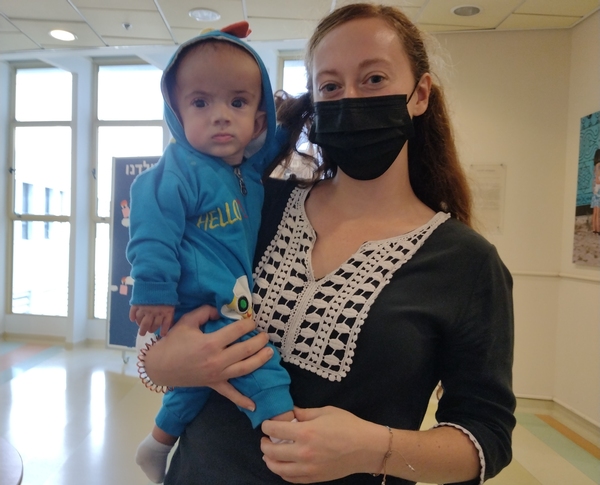 Lastly, as Jonathan wrote in the Sunday letter, Georgia traveled back to England early this week; she is very much missed here, and many of the hospital staff are asking how she is (and also how we are coping without her)!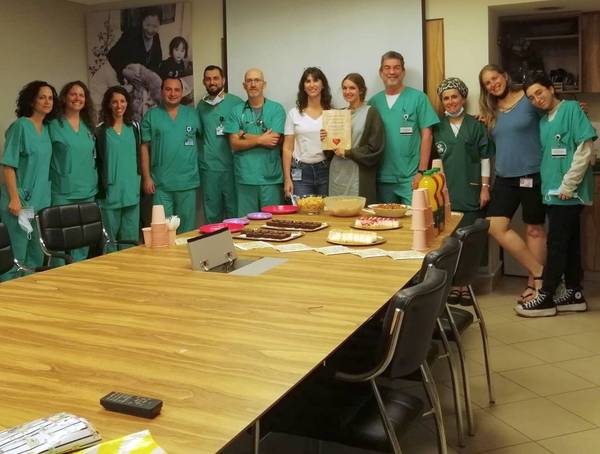 Sheba's farewell party for Georgia
Although her time at Shevet has come to an end, I know there has been so much good that God has worked in her life here, and the testimony she has left behind continues even in her absence. Georgia once shared with me the prayer of St. Francis of Assisi, and it is one I have seen characterize her life and I know will continue to wherever the Lord brings her:
Lord, make me an instrument of your peace:
where there is hatred, let me sow love;
where there is injury, pardon;
where there is doubt, faith;
where there is despair, hope;
where there is darkness, light;
where there is sadness, joy.
O divine Master, grant that I may not so much seek
to be consoled as to console,
to be understood as to understand,
to be loved as to love.
For it is in giving that we receive,
it is in pardoning that we are pardoned,
and it is in dying that we are born to eternal life.
Amen.
May God bless you,
Alena for Shevet Achim