Dear coworkers,
If you haven't seen Yano singing My God is so big, so strong and so mighty, there's nothing my God cannot do, then please stop right now and read this week's Shevet Prayer lettter. We need to join with her childlike faith, as in a few hours doctors at the Sheba Medical Center attempt to wean Yano off ECMO heart-lung support, which they can only successfully do in about half of their cases: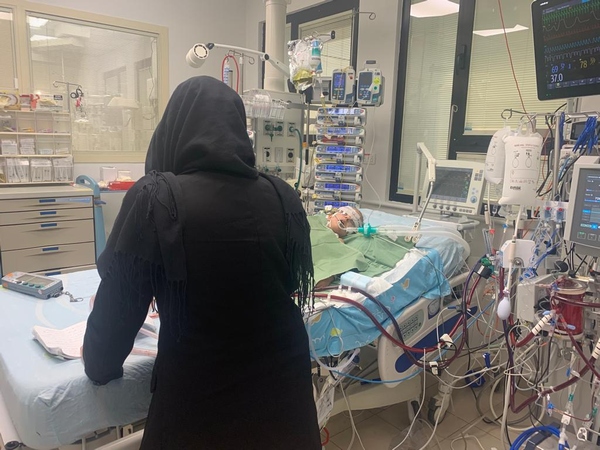 We've known and loved
Yano
 and her family since she came for her first surgery four years ago. Look at her face as she served us cookies when we went to her home in Kurdistan in April to prepare her for her second trip to Israel: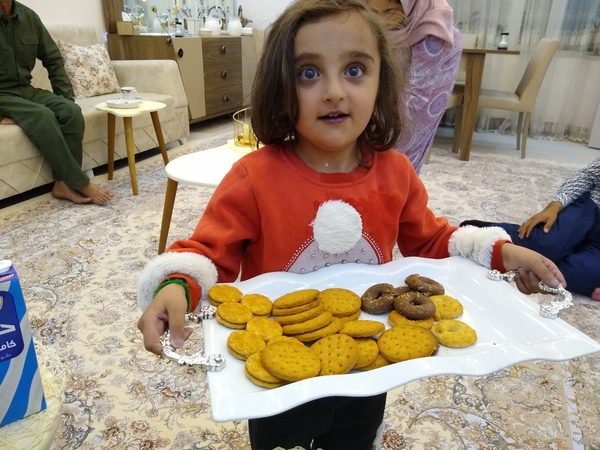 How precious children are to our Father in heaven. Let's trust his heart and his power once again.
We hit the ceiling of what medical care alone can do again and again today. Baby Abed from Gaza is still in the Sheba ICU on a ventilator six months after his heart surgery: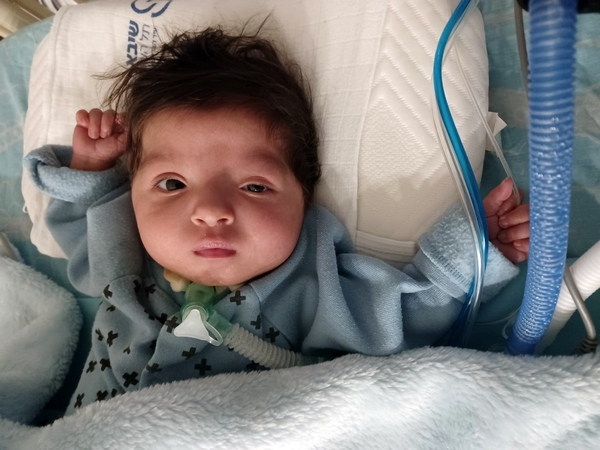 In rare harmony both medical and financial staff are telling us that Abed must go, but we don't know where to take him:

At 11:00 am the cardiologists at Hadassah Medical Center in Jerusalem called to say that newborn transposition
Ayham
 arrived from Gaza with serious brain damage, and they have no idea if or how much tomorrow's catheterization may be able to help him: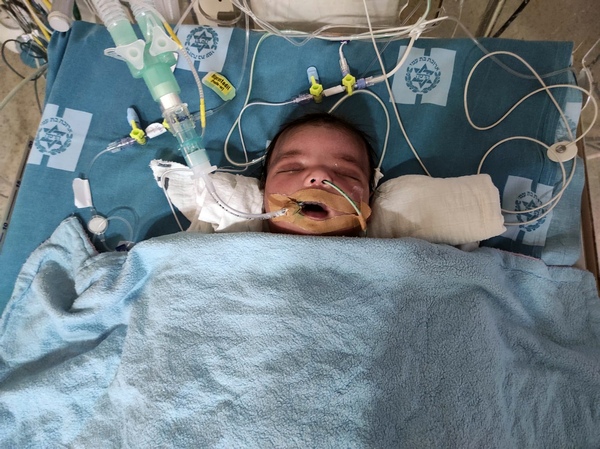 Then at noontime the head of heart surgery at Sheba called to say they'd run out of realistic options for 11-year-old
Lamis
, and I numbly agreed to take her back to Gaza to await her passing: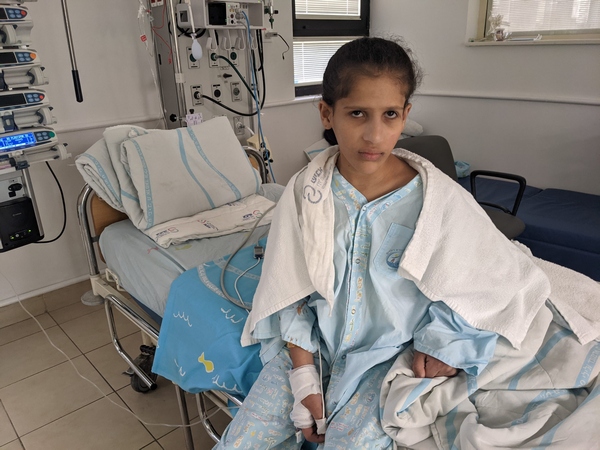 Friends, these are the times to hold tight to the promises of God, and remember the deliverances that we've seen. Our bedrock assurance: this is his work, done to his glory, through his resources.
By 3:00 pm we learned that doctors at Sheba, at their own initiative, were not willing to give up on Lamis, and are studying options ranging from extended hospitalization to heart transplant to an artificial heart.
And some joyful pictures started crossing our WhatsApp thread. Midya is well and released to Kurdistan: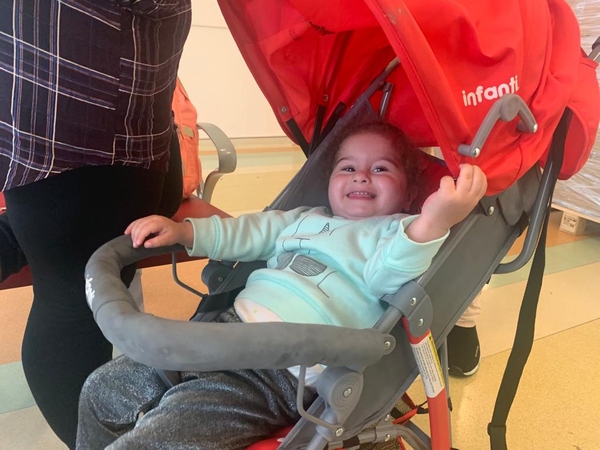 Newborn
Musa
, who was hurtling toward Israel in an ICU ambulance from Gaza as the Shabbat horn sounded, is now safely in the Sheba ICU and awaiting his surgery: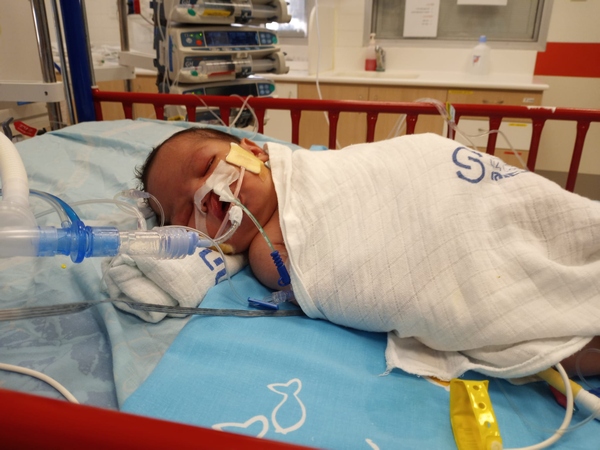 And
Sundis
! As doctors struggled in the OR to replace her old pacemaker Thursday, her mother told us that Sundis had died as a child in Gaza and was taken to the morgue. Only after an hour did her mother spot a pulsating vein in her neck. Here's how Alena found her today:
I would say Sundis is recovering well after her surgery, but after seeing her today, that seems an understatement.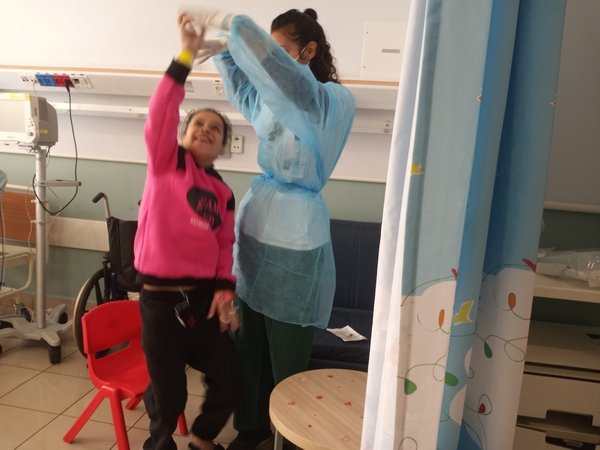 She was running around her room playing with the physical therapist who came to do some exercises with her. She is out of the ICU and on a pediatric ward floor now.
Yes, we do believe in life from the dead.
Finally, this evening an extra gladness, to see this video of 13-year-old Farooq from Iraq outside the Schneider Children's Medical Center. You'll remember how unlikely it seemed that we'd ever see him walk again:
And let's remember to pray for our other long-neglected Kurdish young man, Mohammed L. God willing tomorrow he will finally go in to Sheba for prepping for his valve replacement catheterization, which is scheduled for Tuesday: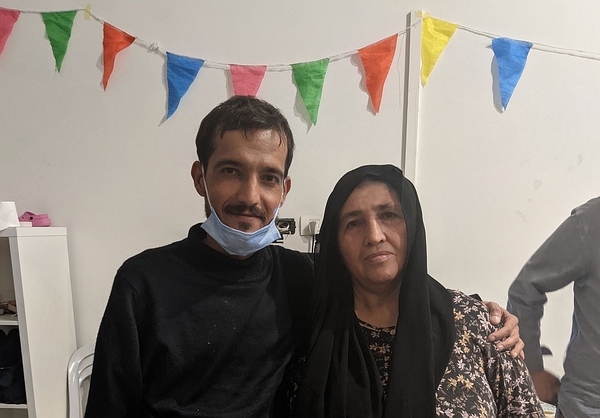 Can these dry bones live? That seems to be the question for American Jewry, as
a new survey
 finds Jewish young people thriving less than all other groups in their religious and spiritual lives. Here's writer 
David Weinberg's diagnosis
:

Uncomfortable as it is to discuss, the impoverished condition of the religion of American Jews sits in plain view. We are more at home debating the Iran deal and the grades of uranium that can be weaponized than we are opening a prayer book. We make every effort to understand the opportunity and challenge of critical race theory, but we are flat-footed when asked to consider what it means to stand in a covenantal relationship with God.
And here's professor Gil Troy's article "Only God can save the US Jewry":
The Kotzker Rebbe (1787-1859) taught that if you cannot see God everywhere, you cannot see God anywhere. That one-liner pulverizes the American Judaism I learned. Liberal Judaism was part-time, contingent, utilitarian Judaism. It was the godlessness that failed. God popped up here and there: on Shabbat, in synagogues, on holidays, when useful.
But God couldn't be everywhere, because our lifelong mission was to be normal, to master America's post-God society. Our Judaism was an on-off, kippah-in-your-pocket Judaism. We lived the great Enlightenment gift to be a Jew at home and a regular person on the street. God forbid you should be too godly.
And God forbid you should talk about God. Even Orthodox Jews rarely did that. Praying was more like belting out drinking songs, not lobbing spiritual first serves to our Maker and Constant Companion.
I share these critical reflections by Jewish writers as an encouragement to us Christians, to realize how blessed we are to share life and ministry with the Jewish people, as we live out our faith in the God of Israel which we first received from them.
And how sweet it is when that testimony comes from an Arab believer whose heart has been turned toward the Jewish people by the word of God. Our community's good friend Labib Madanat lived this out beautifully.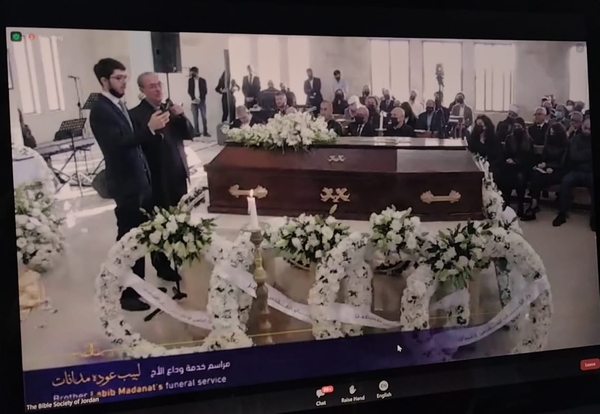 Originally from a Jordanian Christian family, he came to serve in Jerusalem and lived and worked closely with the Jewish people, learning fluent Hebrew as he went on to help lead the bible societies in the Middle East. While he still held passionate political convictions, he was always ready to put them aside in order to share the word of God, even, as his son Matthew shared at Labib's funeral yesterday, with Israeli security as he was being strip-searched at Ben Gurion airport.
Well done friend. May we follow your example.
Jonathan for Shevet Achim
"Behold how good and how pleasant it is for brothers to dwell together in unity" (Psalm 133).