Dear friends,
As we approach the end of another week, our most urgent prayer request continues to be for Yano, our dearly beloved 5-year-old Kurdish girl who is still on the ECMO machine and fighting for her life. Tuesday marked one week since she came out of surgery on the ECMO, and the doctor in the ICU explained to me that at this point, they would hope to see serious improvement in the condition of her heart. However, Yano has not significantly improved since the operation. The doctor asked us to make sure Yano's mother knows that all the doctors and nurses are doing all they can for Yano, but that they are very worried about her condition.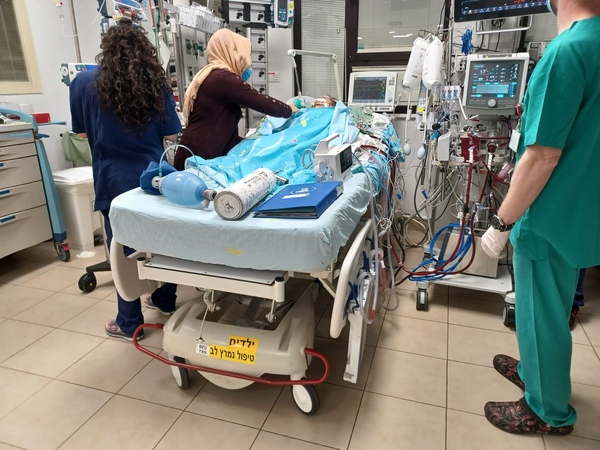 How to comfort a mother when faced with such bleak prospects for her beloved little girl? How to offer her hope when the message from the doctors seems day by day to be growing more and more hopeless? We can cry with her, we can pray fervently for her daughter's life, but what reassurance can we give when even the most capable and caring doctors cannot provide surety?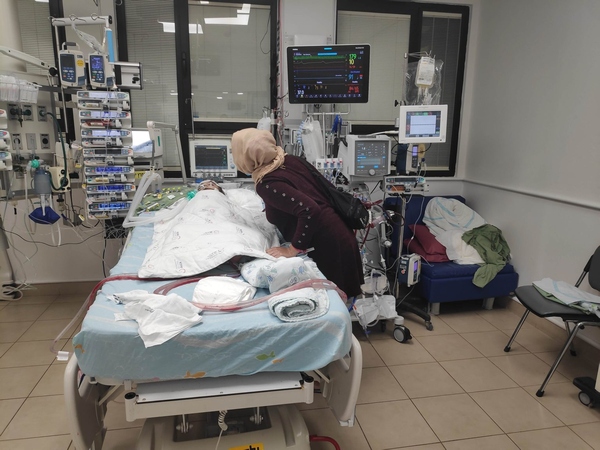 The answer came a few minutes later when, surrounded by other mothers of children in the ICU, the mother of our dear Sundis from Gaza hugged Yano's mother close and repeated again and again, "fi yad Allah, habibti"—in the hand of God, my love.
A moment later, this was echoed in a message from my own mother, who has been praying faithfully for Yano: "God is still God." Indeed, God is still sovereign and good, and Yano is still in his hands. He has the power to heal her heart, and even if he chooses not to here on earth, he alone has the power to give her a perfect heart which will beat for all eternity.
What's more, we serve a God who knows exactly what it is to watch his child suffering. Yano's mother is not alone in her suffering, nor are any of the mothers here. God suffered that pain willingly in order to give us the hope that we pray these mothers will have open eyes to see: the promise that one day, all our suffering will be redeemed. In this hope, we continue to pray for Yano's life, and also that in whatever happens, God will work through this to bring salvation to this family.
This is our prayer also for the family of little Mohammed M., who stayed with us just a couple of months ago along with his father: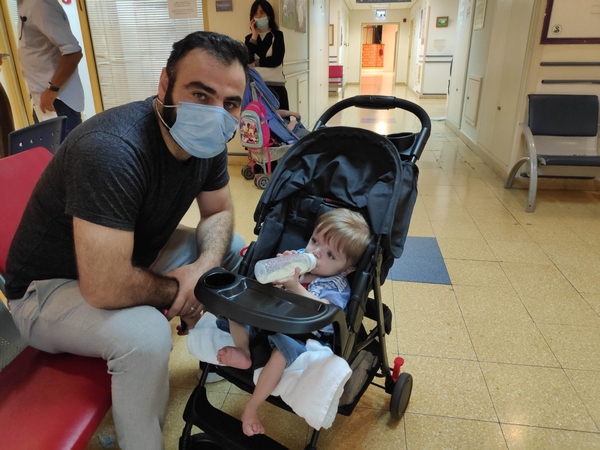 We were saddened to hear yesterday morning that Mohammed died this week in Kurdistan. While we grieve with his family, we can rest in the assurance that God will restore this precious little boy's heart in eternity. Please pray with us that Mohammed's family will have open eyes to see this truth and be comforted in the loss of their son.
Meanwhile, here in Israel, 33-year-old Mohammed L. underwent his long-awaited catheterization on Wednesday with mixed results. The doctors were not able to place the artificial valve as planned. Instead, they performed a balloon dilation on a blood vessel, which has allowed for increased blood flow. He is now recovering in an intermediate ward at Sheba hospital while the doctors consider taking him into a surgery to place a stent.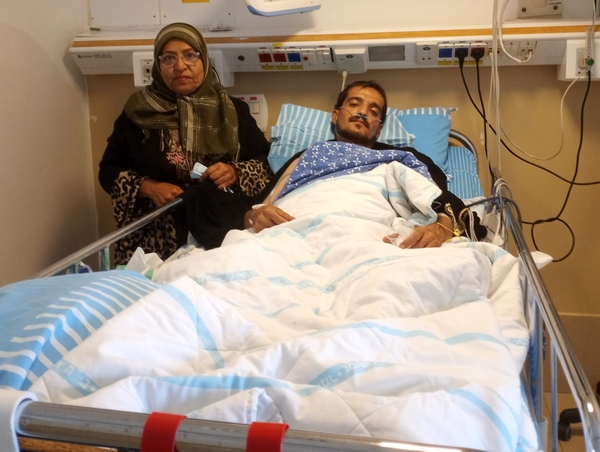 This is no doubt very disappointing for Mohammed and his mother, who were looking forward to good results from the catheterization. Please pray for encouragement and patience for them as the doctors plan the next steps for Mohammed.
Three-year-old Ahmed from Kurdistan also had a long-awaited procedure on Wednesday. After two catheterizations in previous years, he finally underwent the big surgery to correct his LTGA heart defect. This is quite a complicated surgery, and we are thanking God that it went well. The days following such a big surgery are crucial, and Ahmed seems to be recovering well. Please join us in prayer for a full recovery for Ahmed: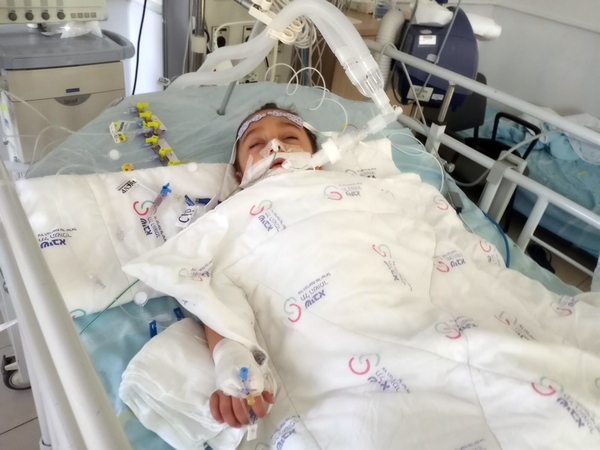 This week also brought new hope for 11-year-old
Lamis
 from Gaza. After an initial decision that her condition was untreatable, the doctors at Sheba have taken it upon themselves to find a solution. They discharged Lamis to Gaza this week, with the promise that in the three months before her next visit, they will pursue options for treatment: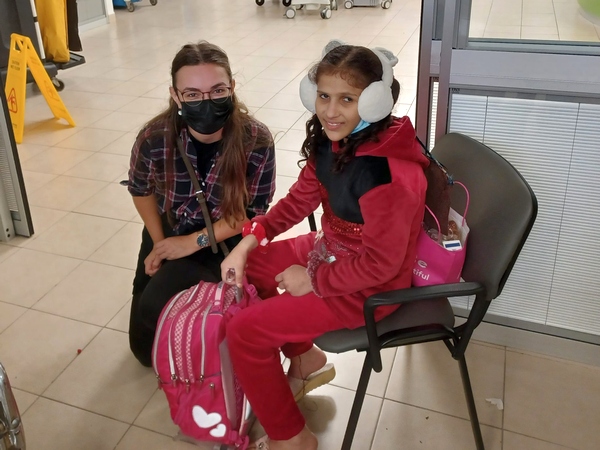 One ICU doctor put it simply; "We are unable to give up on her life. We cannot just send her home without hope." Thank God for the medical team at Sheba and their dedication to these children, even the most difficult cases.
We are also deeply grateful for our partners at Schneider hospital, who gave 13-year-old Farooq an elaborate send-off as they discharged him to our home in Jaffa. In a ceremony complete with a medal and certificate for Farooq, they celebrated this precious boy's remarkable recovery: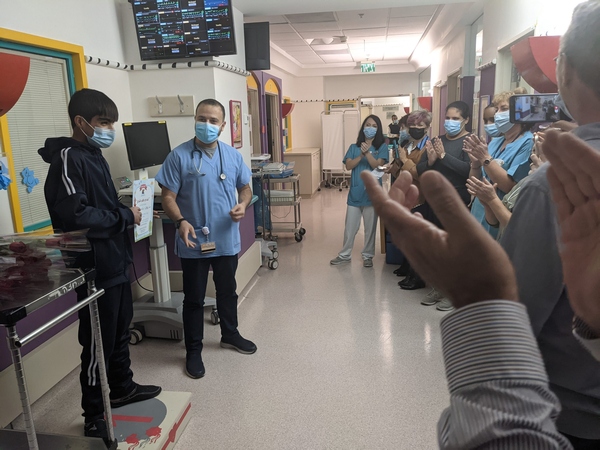 And equally beautiful to see is the response from Farooq and his father—dozens of single roses handed out to all the medical staff on the floor.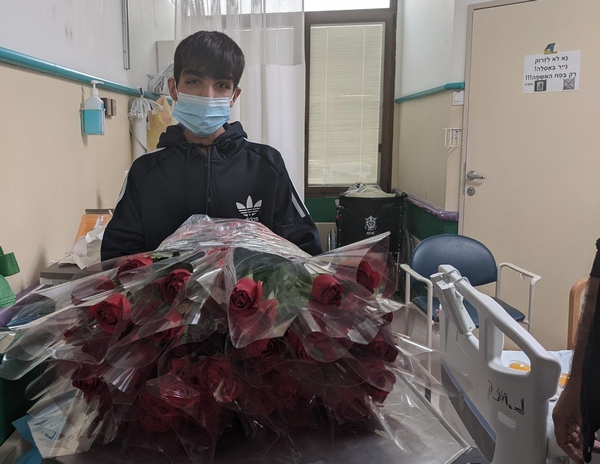 If you've been following Farooq's story, you'll remember that he arrived in Israel unable to walk due to extreme swelling in his legs. How beautiful, then, to see him strolling around our house in Jaffa last night and today, even visiting the staff apartment to see our dog, Shevie. Truly, praise God for his healing work in Farooq's life!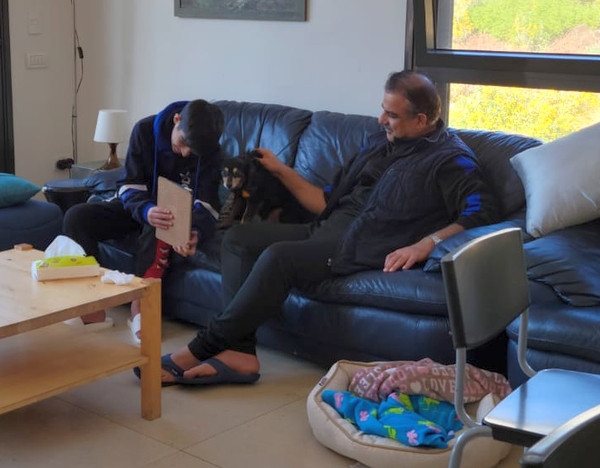 Meanwhile, as the weekend begins, we said goodbye to two of our dearly loved Kurdish families, whose flight is taking off in a few minutes from Ben Gurion airport: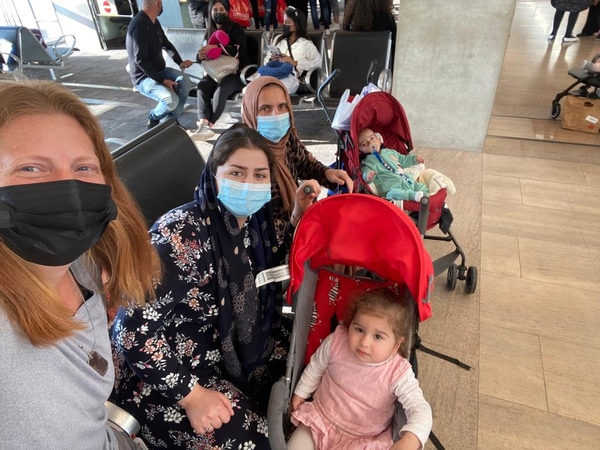 Our nurse friend Jen is escorting them out and then, Lord willing, returning Sunday morning with two new urgent Kurdish children, Akar and Mizgeen, who both have low oxygen levels.
Two-year-old Midya is leaving after a wonderful recovery since her surgery just over a month ago. We have seen her grow from a shy, quiet little girl into a chubby-cheeked, mischievous bundle of energy: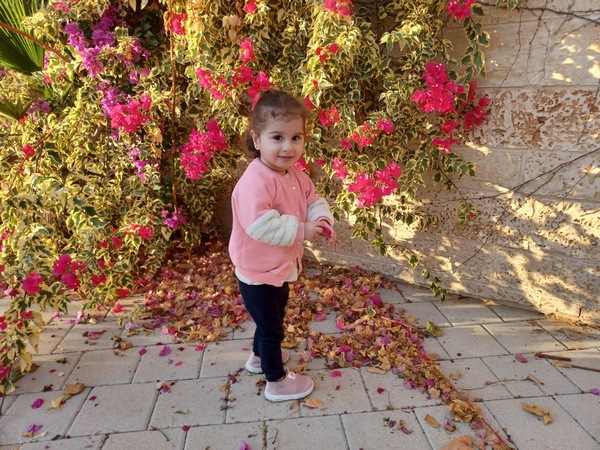 Little Mohammed AR. is going home without his surgery, but with the assurance from the doctors that it is truly best to wait a year or two for him to grow before the operation. Mohammed has the brightest smile, and he and his mother have both brought so much joy to our home during their time here: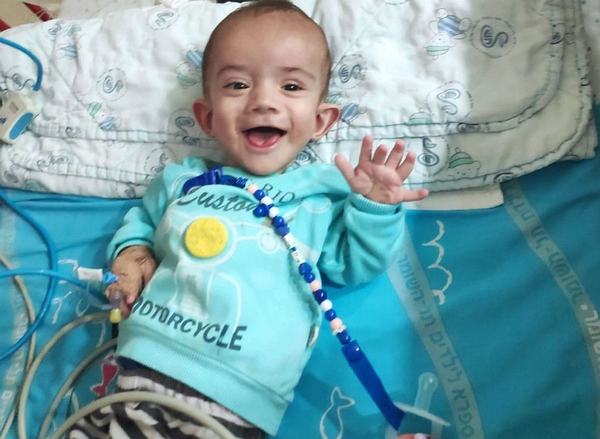 Please pray for safe travels for both of these families, as well as continued growth and development for these beautiful children.
Finally, last night, we celebrated the American Thanksgiving holiday as a community. We gathered together, staff and families, crowding in together around a large table for a big dinner and a time of giving thanks to God for his many blessings to us: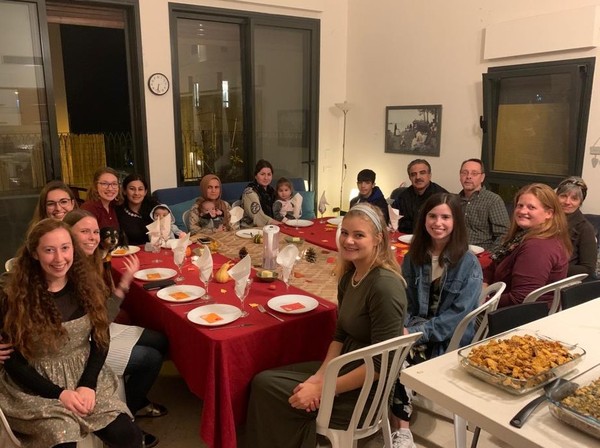 Each of us shared something we're particularly thankful for this year, and as we went around the table each sharing in turn, there was one common theme: "I'm so thankful God brought me here." For a number of reasons—healing for a child's heart, community, even the difficulties we face here—we are all so grateful to God for bringing us together for this time.
We see day in and day out the great faith these mothers and fathers have in the God of Abraham, and it is our prayer that whether or not we are able to send their children home with healed hearts, these children of Abraham will know the love of the lamb of God sacrificed for them. It is not in appointments or surgeries or the doctors' best efforts that we find hope, but in Messiah alone, who holds each and every moment in his hands and gives us hope for the future, both here on earth and in eternity.
And Father Abraham could not have dreamed of this
Could never understand the end of all those promises
How all the pieces fit, every star and grain of sand
Is safely hid in Jesus' hand.
–Andrew Peterson
God bless you now and always,
Bria for Shevet Achim