For as in Adam all die, so in Messiah all will be made alive…
For he must reign until he has put all his enemies under his feet.
The last enemy to be destroyed is death.
Friends,
Sunday morning we received word from a doctor at the Sheba Medical Center that 5-year-old Yano was not improving almost two weeks after surgery, and it looked unlikely that she could be weaned from ECMO heart-lung support. I was in Jerusalem when this message was shared to our staff thread, and minutes later, I knelt in the Church of the Holy Sepulchre to pray for this sweet girl and her mother. In the quiet of the church, I read Paul's beautiful words in 1 Corinthians 15 as he looks forward to Messiah's return:
When the perishable has been clothed with the imperishable, and the mortal with immortality, then the saying that is written will come true: "Death has been swallowed up in victory. Where, O, death, is your victory? Where, O death, is your sting?"
Rachel and Joanne stayed with Yano's mother through the night and early the next morning, when the decision was made to remove the ECMO support. With Jonathan by her side and Rachel with her mother in the waiting room, the machine was disconnected, and just before noon Yano died: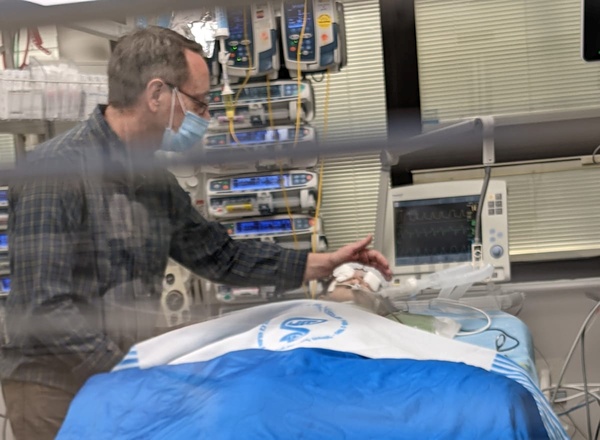 Yano's mother went with Sabrina to Jerusalem, where she visited both the Temple Mount and the Garden Tomb, and then to the airport on Wednesday evening: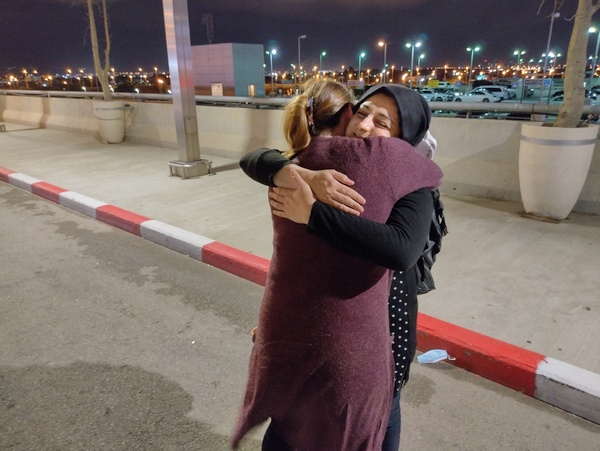 She flew to Dubai where she was joined by Teresa, the American nurse who escorted her and Yano to Israel six weeks ago: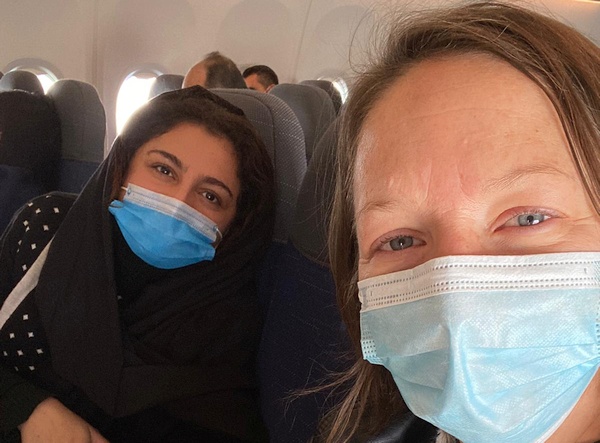 Together they flew back to Iraq where, along with the rest of Yano's family, they took Yano to be buried: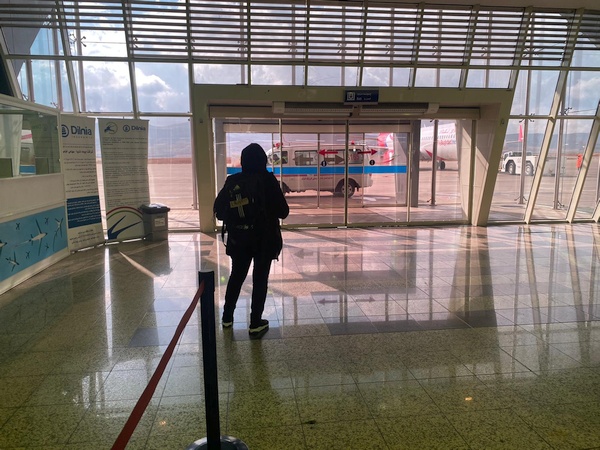 While we grieve with Yano's family, we know that this precious girl is safe in the arms of the Father and that we will see her again in his presence one day. Please pray that Yano's family will be comforted by this truth as well: that just as the Garden Tomb is empty, so will Yano's little grave be when Jesus returns.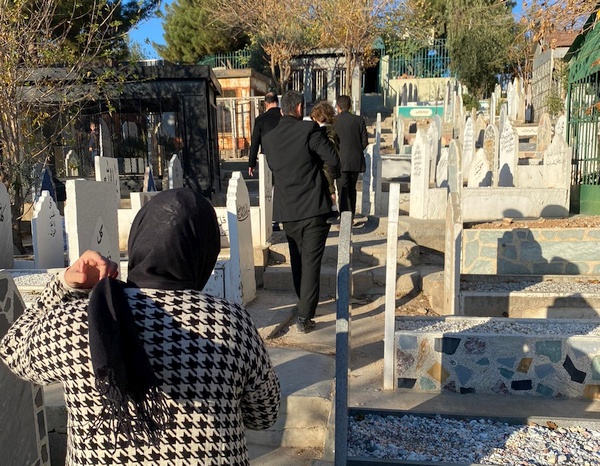 Until then, we grieve her absence on earth and look forward to the day when she will be raised with a body clothed in immortality and a perfect heart that will beat for all eternity.
Even in a time of such grief there is also cause for joy, especially for Rawen and Farooq, who were both cleared to return home to Kurdistan and flew out of Israel just an hour ago: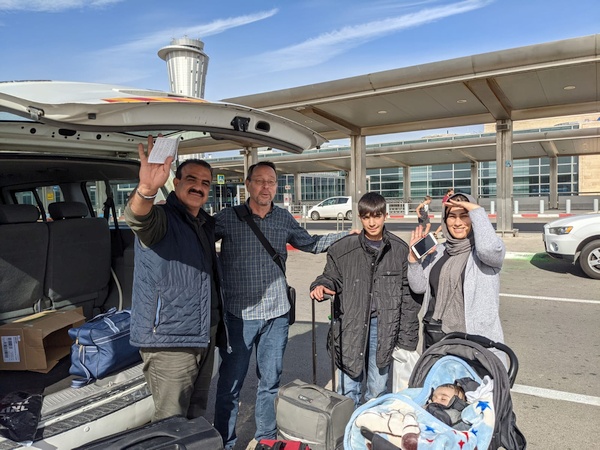 Ten-month-old Rawen waited more than two months for his surgery here in Israel, and we are deeply grateful for the time this gave us with him and his mother, who has become like a sister to all of us here. Thanks be to God, little Rawen has made a wonderful recovery since his surgery, and we are overjoyed to send him home to his family with a healed heart: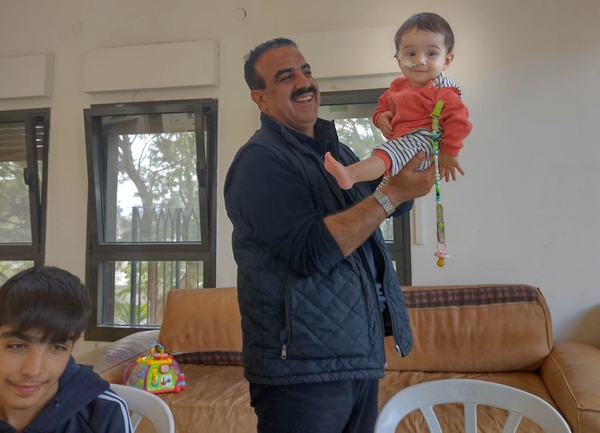 And what an incredible journey for 13-year-old Farooq! How was it only a month ago that he arrived in Israel, unable to walk and with seemingly slim chances of being taken in at any hospital? This sweet young man has made a truly remarkable recovery, praise be to God. Considering his condition just a few weeks ago, it was a special moment at his farewell party yesterday when we could give him a soccer ball as a parting gift, in the faith that he will be running and playing soon: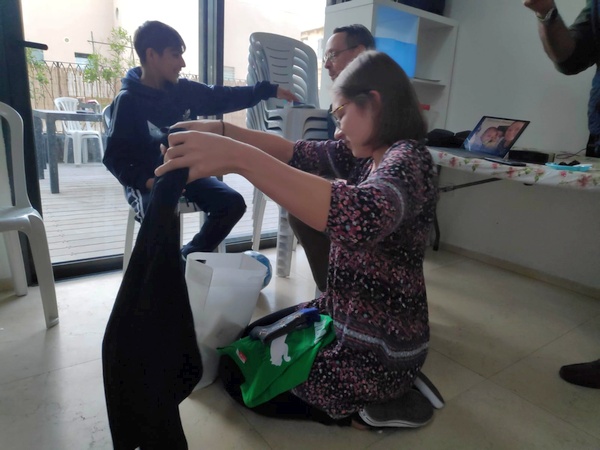 He carried the football with him today by hand on the airplane. Truly, thanks be to God for his healing work in Farooq's life.
Meanwhile, we welcomed two new children who flew in from Kurdistan this week with Jen as medical escort: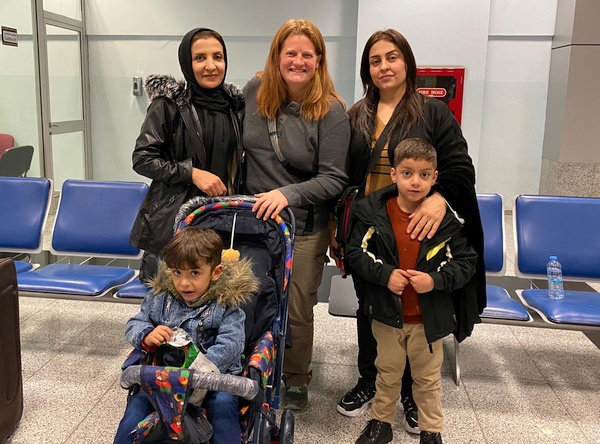 Both three-year-old Akar and six-year-old Mizgeen had previous surgeries abroad, and they are now in Israel hoping for surgeries to finally correct their heart defects. We are looking forward to getting to know these energetic little boys and their mothers when they finish their quarantine in a couple of days.
Beautiful Mariya from Kurdistan celebrated her first birthday at Sheba hospital this week. "So many surprises for Mariya!" her mom told me in Arabic this week, gesturing to the growing pile of gifts Mariya has received during her two months in the hospital: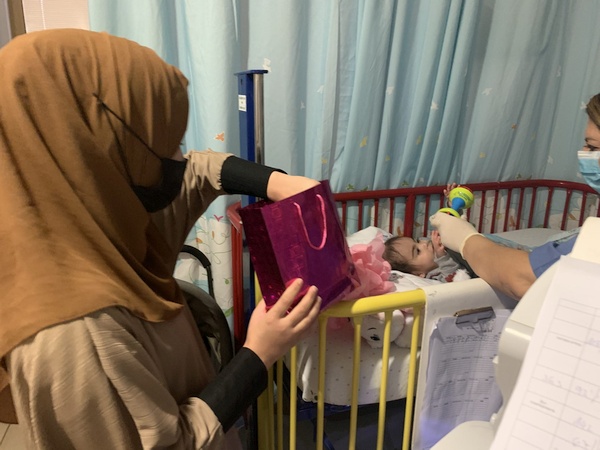 Mariya's heart is doing very well after surgery, and she is now going through a series of appointments and evaluations to treat her kidneys and the difficulties she has with eating. She is slowly learning to eat through her mouth, and the doctors hope to remove her NG tube again this week. Please pray that these problems can be resolved so we can send this sweet girl home to her father and big sister, who miss her and her mother very much.
Please continue in prayer for 33-year-old Mohammed L, who was discharged to our home in Jaffa with oxygen support while the doctors decide what to do for him next: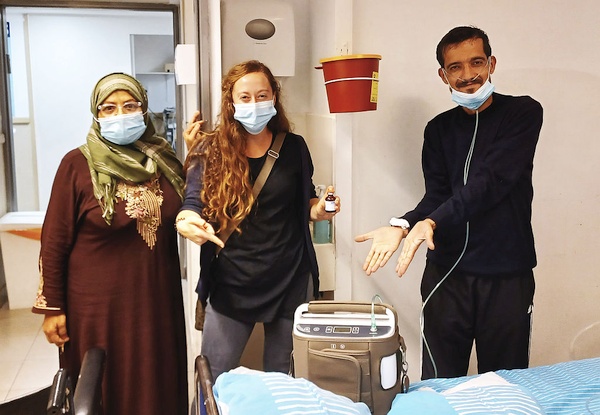 This four-month-long process has been understandably frustrating and discouraging for Mohammed, who had hoped that his catheterization last week would correct the problem with his heart. Pray for patience and comfort for him and his mother, and wisdom for the doctors as they decide on further treatment.
Three-year-old Ahmed from Kurdistan continues to recover at Sheba hospital from his surgery last week: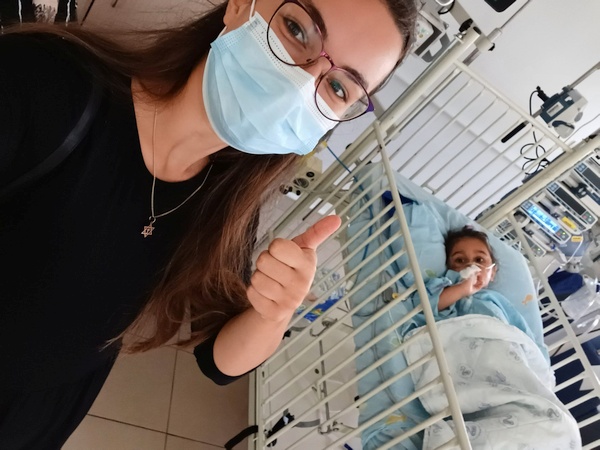 We are thankful that Ahmed is doing well, and we are glad for his lovely mother's presence at the hospital, where she brightens our days with her sweet and fun personality.
Meanwhile in Jaffa we are joined by five-year-old Fatima from Gaza, who was discharged from Sheba hospital earlier this week after much careful review and planning: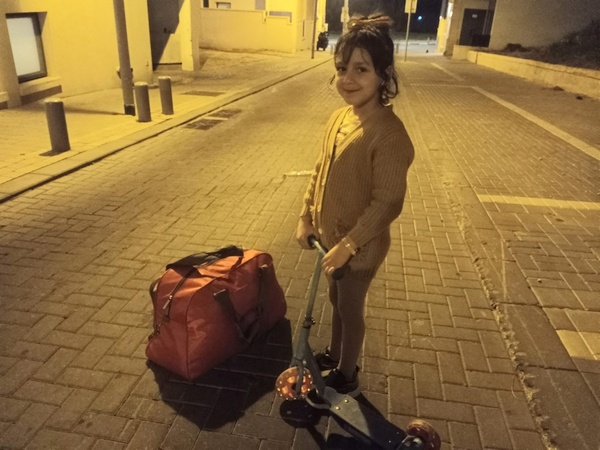 She will stay with us in Jaffa while the doctors monitor her progress and we set up a long-term plan for Fatima to continue to get her medication, which is difficult to find in Israel and not available at all in Gaza.
Lastly, please pray for little Meer from Kurdistan, who was discharged after surgery this week but then developed pneumonia and is now hospitalized again at Sheba: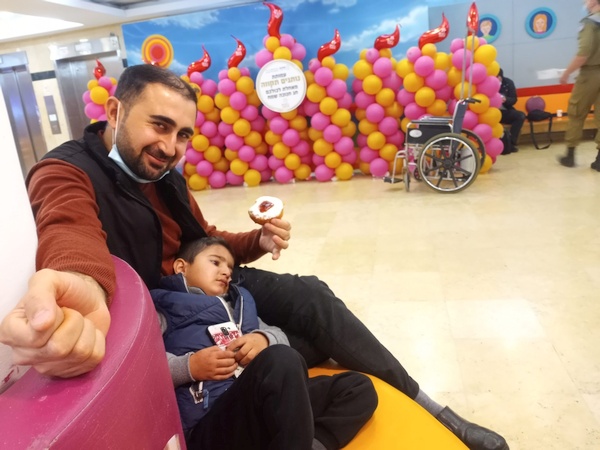 This week has been particularly challenging for our community here in Jaffa, but it has truly been a blessing to see the support and love from one another. We've prayed, laughed and cried together, and forgiven one another for our shortcomings. Thank God for the strength he gave us this week, and for giving us each other.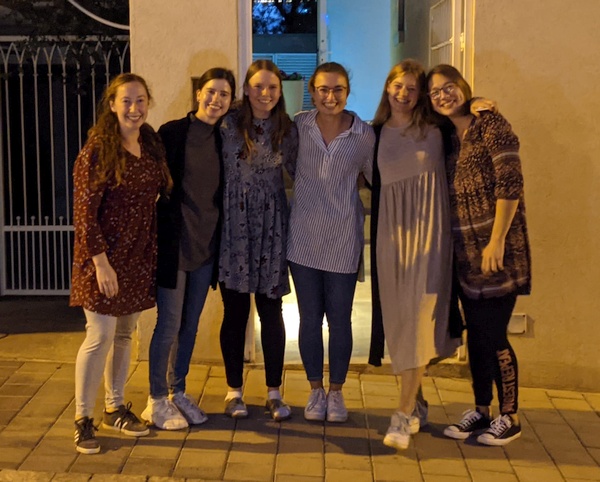 In the closing lines of 1 Corinthians 15, Paul writes:
Therefore, my dear brothers and sisters, be steadfast, immovable, always excelling in the Lord's work, because you know that your labor in the Lord is not in vain.
Please pray that as this week closes and another begins, we will take these words to heart, serving the Lord with our all.
Bria for Shevet Achim