Dear coworkers,
Hoping you were blessed just as our Shevet community was this Christmas. We gathered on Christmas Eve in Jaffa, which has a surprisingly vibrant celebration due to the traditional Christian community there (which numbers Benny Hinn among its sons):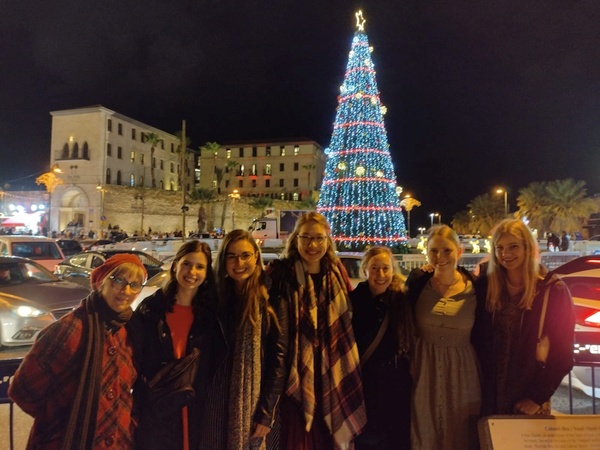 Our Kurdish Iraqi families joined us back home later for homebaked German cookies and "Silent Night" by candlelight; and in the morning there was more good food and fellowship before our community dog Shevie opened her Secret Santa gift: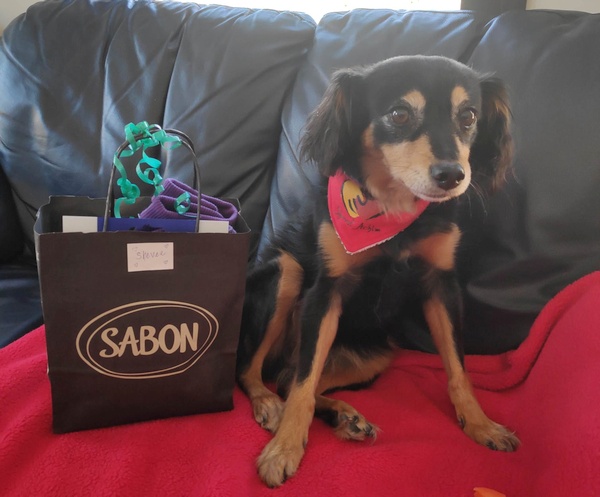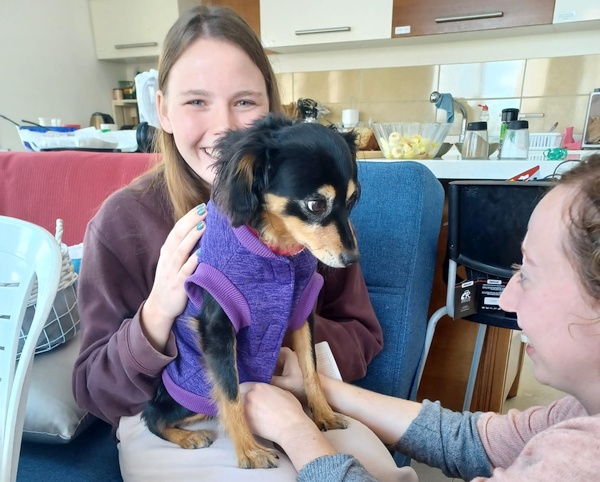 For a community far from home and family, we were grateful this Christmas to say
with Jesus
: 
My brothers and sisters are those which hear the word of God and do it.
And then in the afternoon, one of the greatest joys of Christmas, watching the Kurdish kids in the house gratefully opening the gifts Bria put together for them: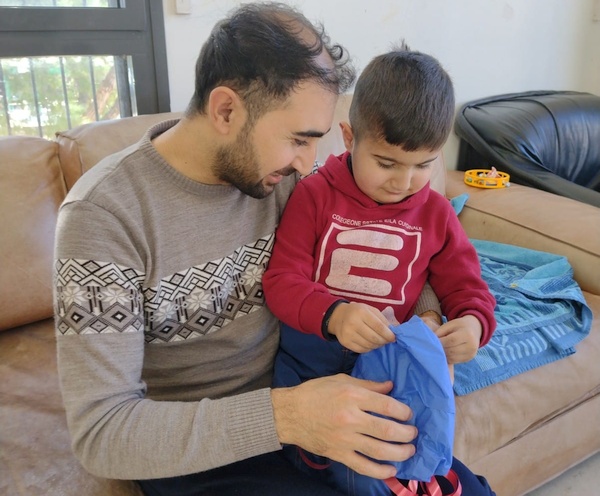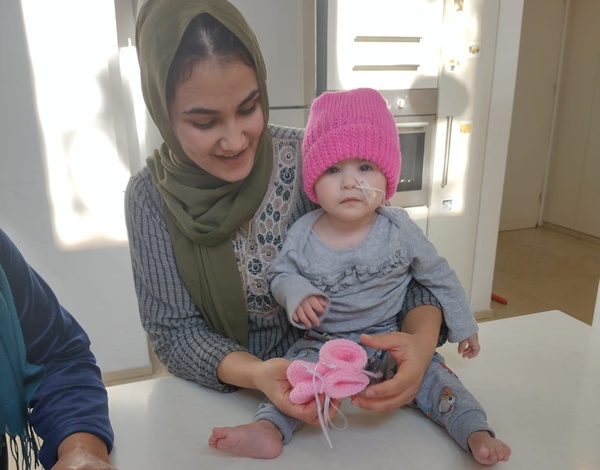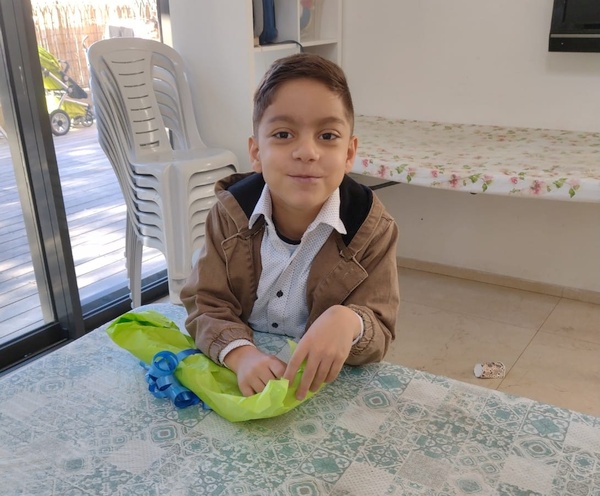 And today we launched into our last work week of the year of the year at the Sheba Medical Center. I bumped into one of the elusive surgeons there and thanked them for the 100+ surgeries and interventional caths they've done in Israel this year for children from Iraq and Gaza. Then there was prayer for
Akar
 from Iraq and 
Rifan
 from Gaza, both in critical condition in the ICU following their heart surgeries; and celebrating with newborn 
Ibrahim
's mother when he came off mechanical ventilation today, following surgery to switch his great arteries: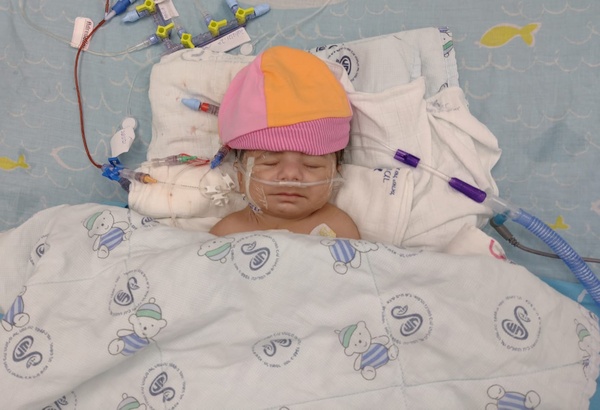 Another newborn who traveled together with Ibrahim from Iraq and needs the same surgery is still on a ventilator in the ICU recovering from a virus. 
Rohat
's mother and I both acknowledged today that if he hadn't left Iraq when he did he would no longer be alive: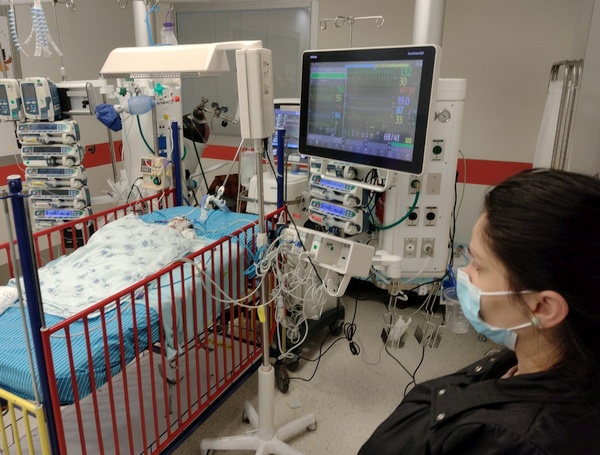 Why is Israel the only hope for so many children in the Middle East? It's not just a question of poverty. Iraq for example has the oil resources to provide well for all its citizens, in addition to abundant reconstruction aid since the Gulf War. The Washington Post last week told well
the story of a boy who nevertheless died there of cancer
 as corruption diverted the resources that could have helped him.
Mark Tooley in the essay "God, Graft & Greed" puts his finger on what Israel (and through Israel the West) has that our Middle Eastern neighbors are lacking:
America and Western countries have far lower levels of systemic graft, but it's not because Westerners are intrinsically more virtuous.  Human nature is universal.  But there is an ethos in the Christian-shaped West that makes flagrant public thievery, especially at the expense of children's lives, less acceptable.  The accountability and challenge of democratic rule and free speech enable exposure, opposition and consequences in response to corruption.
This culture of accountability that is less deferential to power required centuries of moral capital to accumulate and for democratic governance to evolve.  It was not an easy or straight line across so many years of struggle, nor is that struggle ever over. The strong by nature are always to prone to exploit the weak.  But the central theme of Christianity, especially proclaimed in the Christmas story, is that Christ the Slain Lamb is a suffering Servant who protects the weak from the avaricious and Who ultimately will dethrone despots and makes the last first and the first last.
This social and political reordering is not just eschatological but, providentially, unfolds incrementally in the course of human events, as Gospel influence disseminates, directly or indirectly.
And who gave that Gospel influence to the world? None other than Moses, the prophets and the Messiah of Israel. This Christmas season let's renew our gratitude to the Jewish people, and give back from that which we have freely received.
I believe one of the greatest gifts we can give is to enable the people of Israel to continue reaching out in love to their neighbors (and enemies). At this point, according to our online 2021 year-end commitments counter, $385,820 is still needed for all that Sheba and Hadassah hospitals have done this year. We thank our Father, who year by year releases the resources which allow them to continue.
Today as I stood by the bedside of Akar in the ICU, I felt that my words and prayers were inadequate. But the Spirit helps us, and these are the words that came out: Yes Lord, we'll give up our lives that he may live, just as you gave your life that we may live.
Jonathan for Shevet Achim
"Behold how good and how pleasant it is for brothers to dwell together in unity" (Psalm 133).