Dear coworkers,
As we entered 2022 last weekend, I wrote you of the pain (and the potential) in our financial shortfall, and in the simultaneous loss of our long-term community members and the Jaffa building we've called home. I found myself questioning this week if it was really God's will to start building from the ground up all over again, recognizing that each new commitment to a child or coworker or building was starting down a long path from which there was no retreat.
I think this is the reason we're in this ministry together, for as the preacher of Ecclesiastes puts it: Two are better than one…for if one falls down his companion can lift him up.
Strengthening words came in from friends in several countries, including this from Alison in the UK:
On the subject of the building Acts 17 v 26 (I think from memory): "The Lord has determined beforehand the exact time and boundaries of their (our) habitation." I've seen it so many times in my life as I have moved around, it has become a very precious promise even though it refers to nations, but I also know it refers to individuals.

And on money and team Eph 3 v 20: "Now to Him who is able to do exceedingly abundantly above all that we ask or think, according to the power that works in us, to Him be glory in the church by Messiah Jesus to all generations, forever and ever. Amen."

And: "And God is able to bless you abundantly, so that in all things at all times, having all that you need, you will abound in every good work".  2 Cor 9 v 8.

Praying for you as you wait to see the fulfilment of each of these "at the right time." Meanwhile much grace and peace, wisdom, faith and strength.
Our Jaffa coworkers and I spent exhausting hours this past week scouring Israel for our potential new home, learning anew how difficult it is to find something as large and pleasant and suitable as we've had in Jaffa. Today, halfway down the coast toward Gaza, we saw an eight-bedroom home in a lovely setting on a park, near a hospital and a shopping mall and a community center and a train station: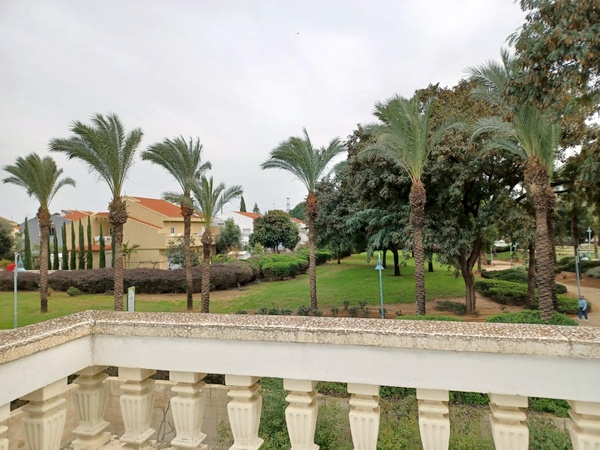 Just as it happened five years ago in Jaffa, I walked away saying "It's a nice place but too small, if only there were another house available alongside."
And just as happened five years ago, the owner today said, "Actually there is."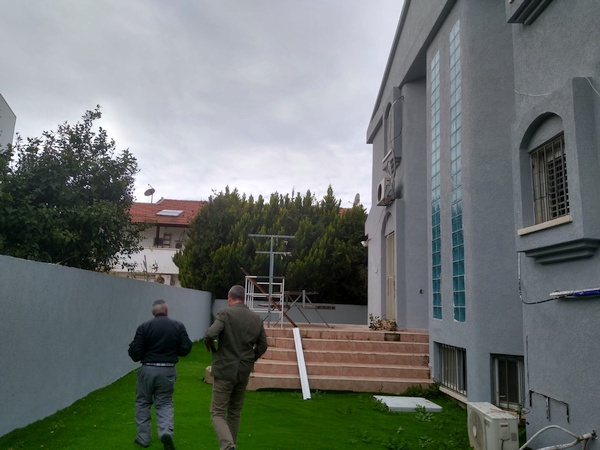 A ten-bedroom behemoth, no less. Friends, those are hard to find in Israel.
Now it's possible it won't work out. But faith is stirring in us again. Even our coworkers who are loathe to leave Jaffa had to admit they felt pretty good about this place.
It also helped to see this picture tonight: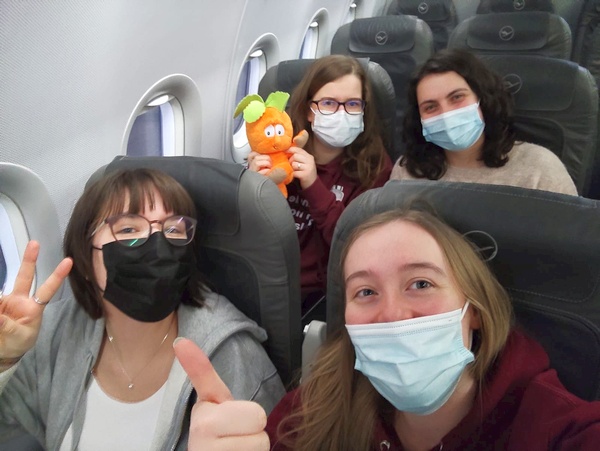 That's the cavalry arriving just when all seems to be lost, our four new coworkers from Germany who are landing at Ben Gurion airport as I write. Their coming heralds the possibility that other new coworkers who are waiting will also now be able to come, as Israel is now wide open for visitors (more info on the new 
israelsafe.com
 website launched just today).
And thank God, there also seems to be some lifting of pressure this week at our partner hospital the Sheba Medical Center. Three and a half weeks after his surgery, doctors now are finally reducing "little by little" the support given to 
Akar
 as he improves in the ICU (though his condition is still critical):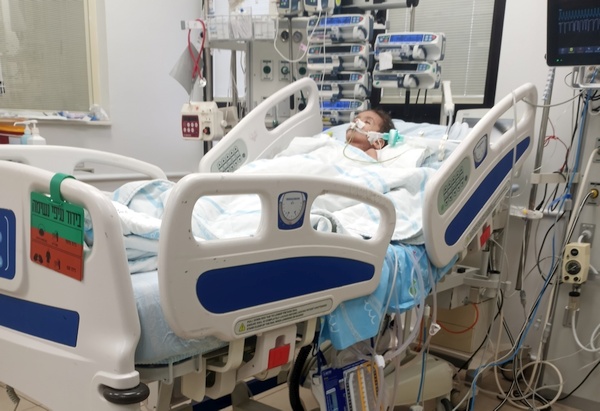 The grandmother of the cleft palate child
Musa
 from Gaza cried today when told there was a good outcome to his unexpected second urgent surgery: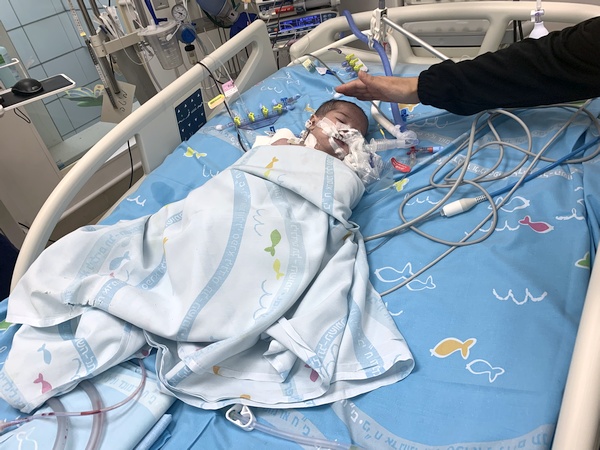 Rifan
 from Gaza was languishing on ECMO three weeks ago but today Alena reports "through the excellent care she has received she has been brought through very harrowing circumstances":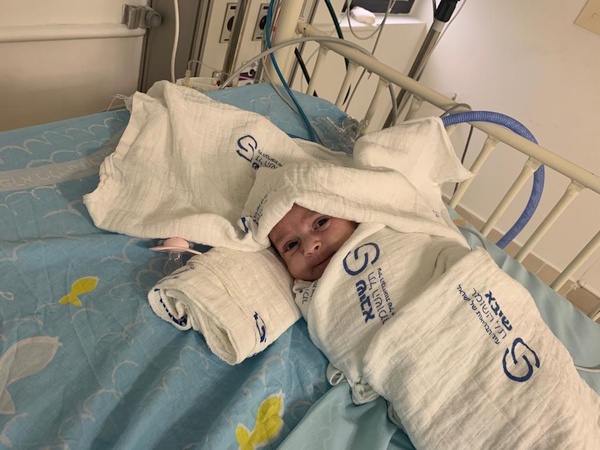 Also today doctors say that
Nadeen
, who arrived three months ago as an emergency newborn, has improved to the point that she will soon be returning home to Gaza: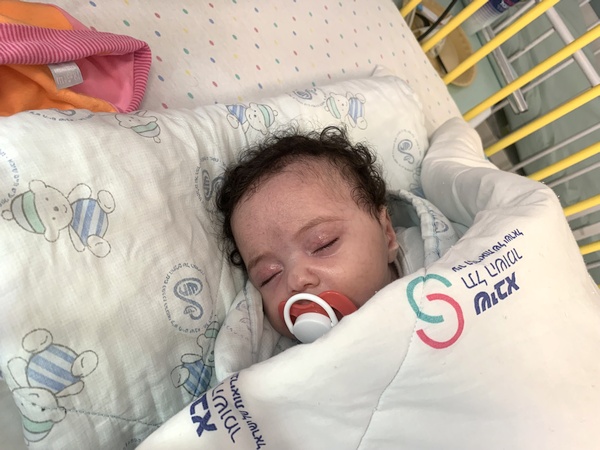 After two and a half weeks on a ventilator, baby
Rohat
 from Kurdistan is now breathing on his own and heading for the big surgery to switch his great arteries: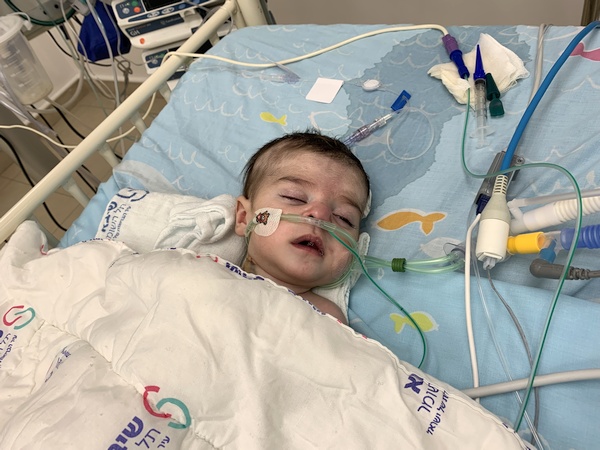 And after eight months (!) on a ventilator since his life-saving surgery, we were able today to purchase a portable ventilator for premature
Abed
 today which should allow him to return to his family in Gaza later this week: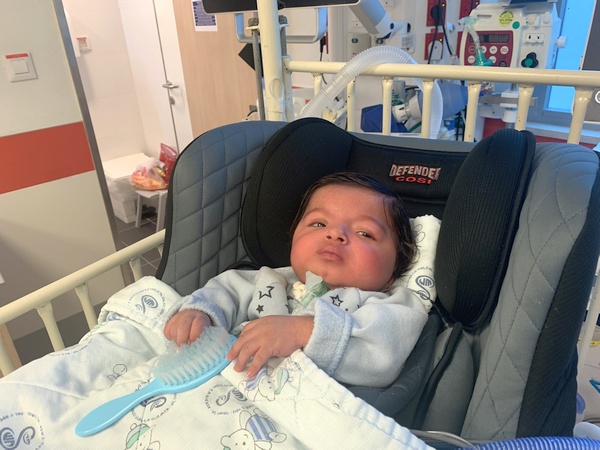 Look what God has done. All this progress reported just today, in each case after long hard-fought battles. If we will not lose heart, and if we will have eyes to see, we can truly "abound in every good work" according to the Father's promise.
All these children are included in the year-end commitments we still have to meet at Sheba. This week according to our online tally another $10,000 has come in. Let's hold also to the promise that in the end there will be "all that you need."
Jonathan for Shevet Achim
"Behold how good and how pleasant it is for brothers to dwell together in unity" (Psalm 133).