Friends,
It's been just over a month now since doctors at the Sheba Medical Center in Israel performed a complex heart surgery for Akar from Kurdistan, and he is still in desperate need of healing. The doctors have been gradually reducing his medications for the last couple of weeks, and when Jonathan stopped in for a visit on Saturday evening, he found Akar awake and with wide open eyes. This was a huge milestone for him, and he remained stable with no change for the next two days: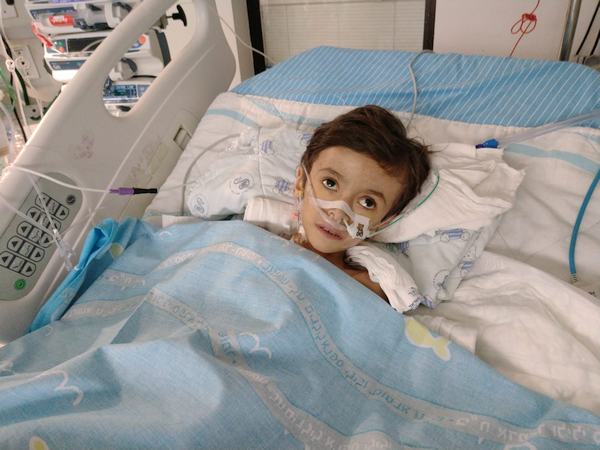 But overnight on Monday Akar went into respiratory failure and had to be resuscitated and put back on a ventilator. He was stabilized within a few hours, and the next day doctors performed an MRI to examine Akar's neurological state. They are concerned that he is not really conscious and responsive, even as they are again tapering his medication.
Coworker Sabrina spent much of Tuesday with Akar's mother in the ICU, and she shared this reflection: "If it would be my sister in this situation, I would want someone to be with her, and in these moments, we are like their sisters."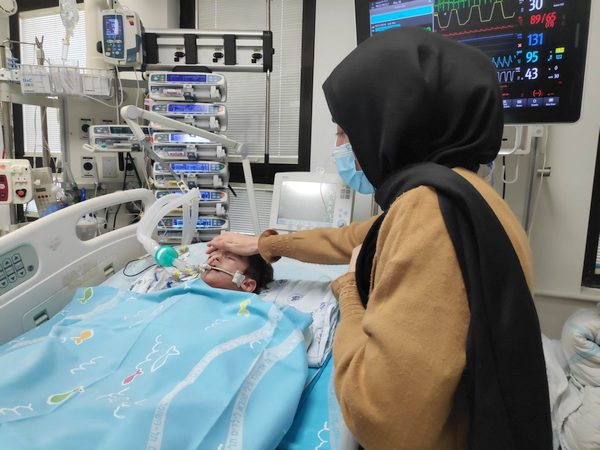 Truly, it is an honor and a gift to stand beside these mothers during such difficult times. Akar's mother has asked us to pray, and to ask for prayer, for her little boy. Please join us in praying for healing for Akar.
Let's pray also for little Sally from Hebron, who has a long road ahead of her. She had a successful heart catheterization last week, and today had a small neurological surgery to place a shunt to drain water from her brain (hydrocephalus). The plan now is to take her in for a major heart surgery on Sunday. After three weeks in the hospital Sally's mother has returned home to be with her two-year-old son, and Sally's father is staying by her side in the hospital: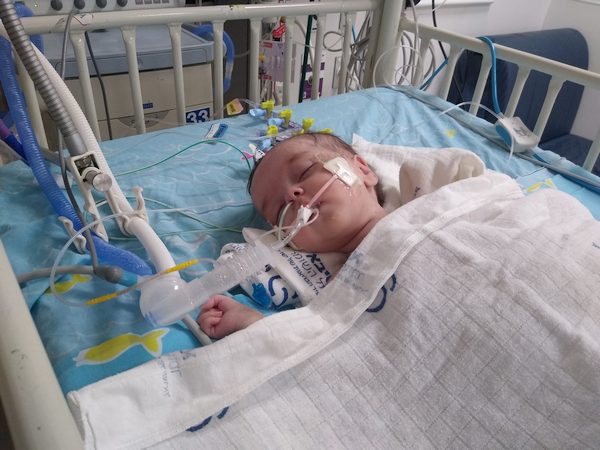 We were glad to welcome back some familiar faces from the Gaza Strip this week, and see the good fruit of God's intervention in their lives. On Tuesday morning Ahmed J returned for surgery, all grown up now 27 months after his first emergency surgery as a newborn: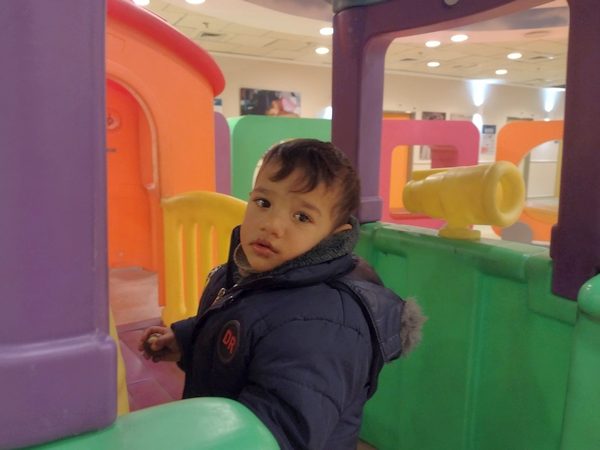 The surgery to dilate an outflow tract in his heart was long but successful, despite some complications. He is stable and was extubated yesterday.
While Ahmed was in the operating room, little Kenan from Gaza was taken into a catheterization to dilate a BT shunt which doctors placed when he was a newborn 16 months ago. The procedure was successful, and just a couple of hours after it was finished, Kenan was awake and watching YouTube videos. He was discharged to our home in Jaffa yesterday, where he will wait for a neurology appointment on Monday: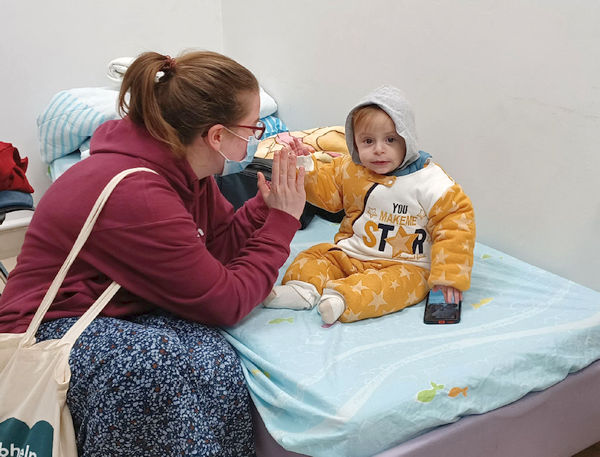 We were also excited this week to see Omar B. from Gaza, who came for his first follow-up appointment since his two-month-long hospitalization. Perhaps you'll remember Omar's story—in October, he came for an echo and was rushed into an emergency catheterization and surgery after his oxygen levels collapsed in Jaffa. In light of this, it was especially sweet when his mother presented him proudly to his cardiologist and announced that Omar would be celebrating his first birthday this week. Omar has recovered beautifully, and we'll see him again in a month for his next echo: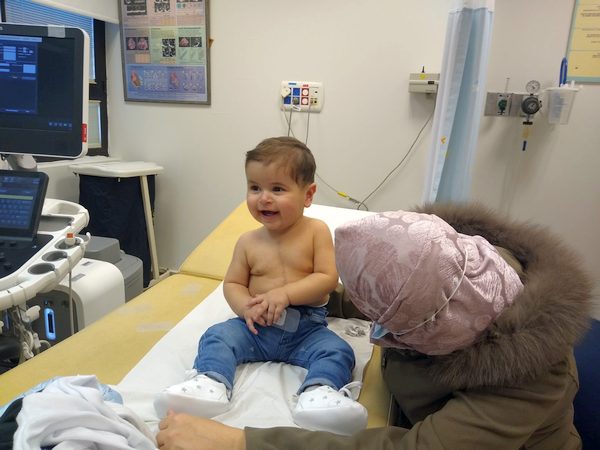 Our good friend Abed is still waiting to go home to Gaza after eight months in hospital in Israel. The portable ventilator that arrived for him last week is not functioning properly; his mom told me today that his CO2 levels rise suddenly every time he is put on the new ventilator. The hospital staff are working with the manufacturer to find a solution. Please pray that this will be resolved soon so Abed and his mother can go home to their family: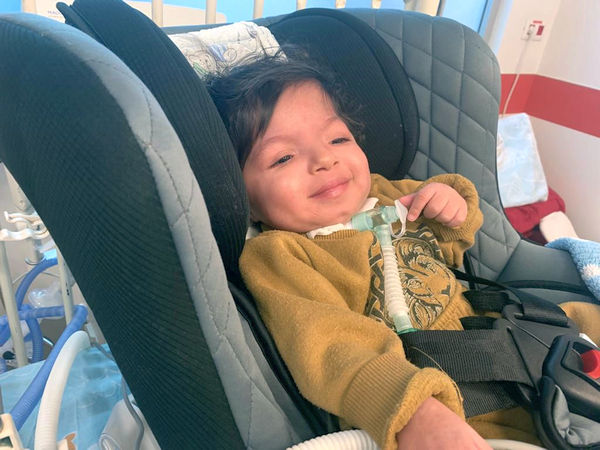 Meanwhile in Jaffa, three-year-old Ahmed is waiting for a CT scan and another catheterization. He's been in Israel for five months now, and our coworkers comment on how much he has opened up since he first arrived.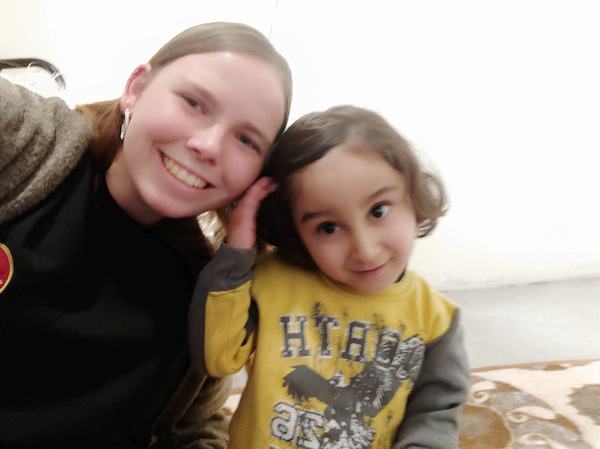 We pray that this cath will be the last for him so he can return home to Kurdistan, as his mother dearly misses her four daughters.
And six-year-old Kurdish Mizgeen is still waiting patiently for the dental appointment he needs before he can have his big surgery. He's quite excited for this appointment—he tells me every day how nice the hospital is and how good the doctors are—and his mom is eager to move forward with the surgery: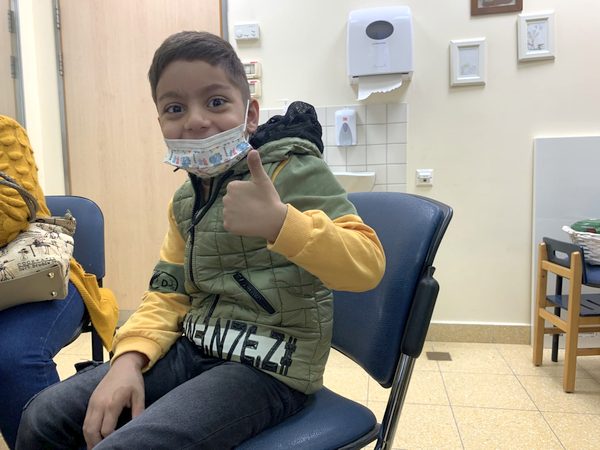 With a cardiac ICU mostly full of Shevet children, we can't help but echo Mizgeen's sentiments. We are truly grateful for the staff at Sheba and their tireless work in caring for these children as if they were family. I'm constantly amazed by the devotion these doctors and nurses show to their patients. We could not do this work without them, and we pray for blessing upon them now and always: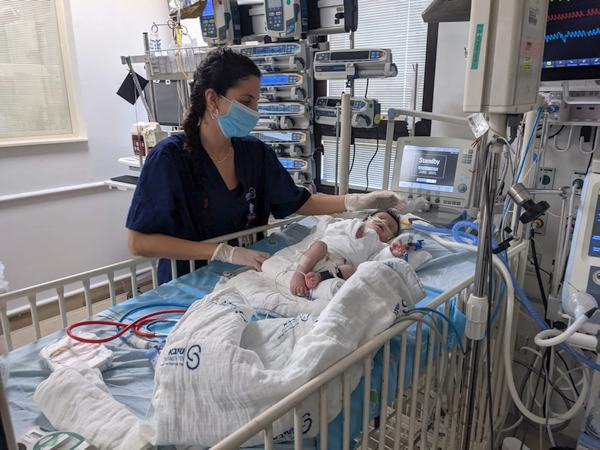 Finally, I wrote last week about the beauty of going home, and at this moment, we are searching for a new home for Shevet here in Israel. As Jonathan has shared in the Sunday letter, we have explored many options, and are now close to choosing two beautiful connected homes in Ashdod, right between Tel Aviv and Gaza. Please pray for wisdom and discernment for our community as we prepare for the next steps: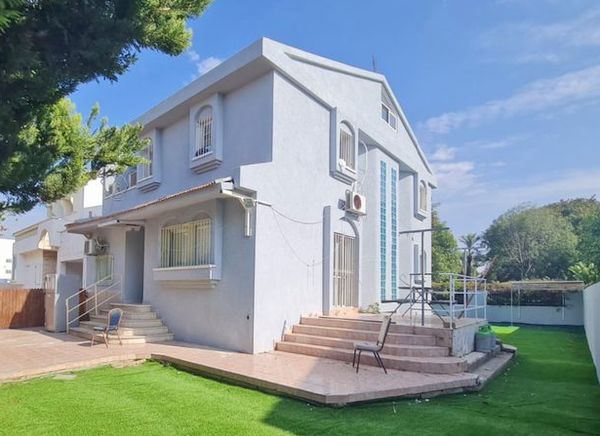 We often sing "10,000 Reasons" in our community meetings, which offers a beautiful prayer for each morning:
            Whatever may pass, and whatever lies before me,
            Let me be singing when the evening comes—
            Bless the Lord, oh my soul, oh my soul
            Worship his holy name
            Sing like never before, oh my soul
            I'll worship your holy name.
May this be our prayer each and every day. Thank you for joining us.
Bria for Shevet Achim