Friends,
Thank you for praying with us for precious three-year-old Akar for these last six weeks. He fought to hang on to life after his heart surgery, while bit by bit his body deteriorated and his strength waned. Finally, the strain became too much for his fragile heart, and early Wednesday morning, with his beautiful mother beside him, Akar died.
Perhaps there are no words sufficient to honor a child's life, but where words fail, tender acts of love speak volumes. For the last forty-one days, Akar's mum has barely left his side. She has spoken to him, prayed over him, stroked his hair, held his tiny hands in her own, and at every moment, given everything of herself to care for her little boy with quiet strength and tender love.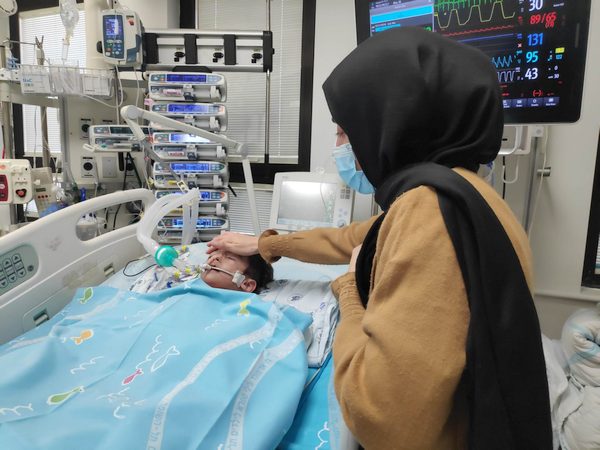 In the quiet of a hospital room where the machines have gone silent, as I watched Akar's mother say goodbye to her little boy, I thought of another mother who cried over her son's broken body. Mary stayed by her son's side till his dying breath, and surely even longer. No doubt she held his face in her hands, and cried over his still chest, his silenced heart, and God in heaven wept with her. And he weeps now with Akar's mother even as he holds her little boy safe in his arms.
Akar's mother flew home this afternoon. She was joined by Mohammed L. and his mother, who, after six months in Israel, have decided to return home. It's been a very difficult journey for Mohammed, who came to Israel in hope of one last attempt to repair his heart defect after several attempts in other countries. While he did have an interventional catheterization in Israel to reopen blood flow to one of his lungs, he and his mother decided not to take the chance of a potentially high-risk surgery. Please pray for him as he seeks to survive on medication in Kurdistan, and possibly to return to Israel in the future: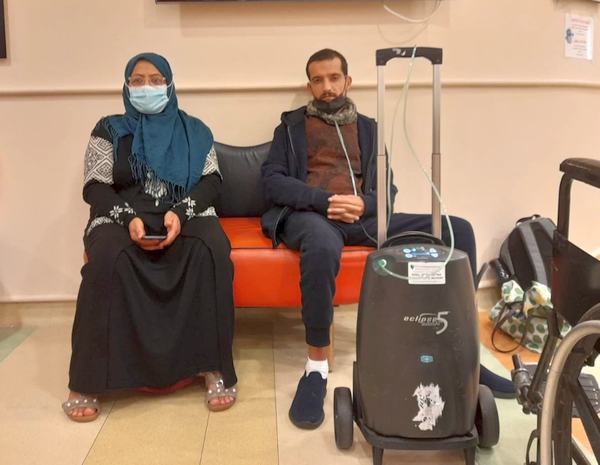 Three-year-old
Ahmed
 was particularly sad to see Mohammed go, as he's become good friends with both Mohammed and his mother. Ahmed has also been in Israel for quite some time now. He had a CT scan on Wednesday morning, and he's scheduled for what we pray will be his last catheterization next week. His mom has been incredibly patient for these last five months, and is very excited to go home to Kurdistan soon: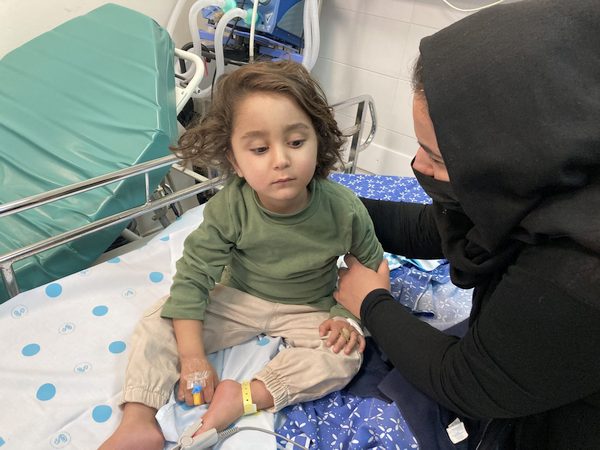 The mother of one-year-old
Zheer
 is also hoping to go home to Kurdistan soon, as Zheer is now just waiting for another follow-up echo. His most recent echo looks good, but his sodium levels are still not where the doctor would like them to be, so he may need some adjustments in his medications before he is cleared to go home: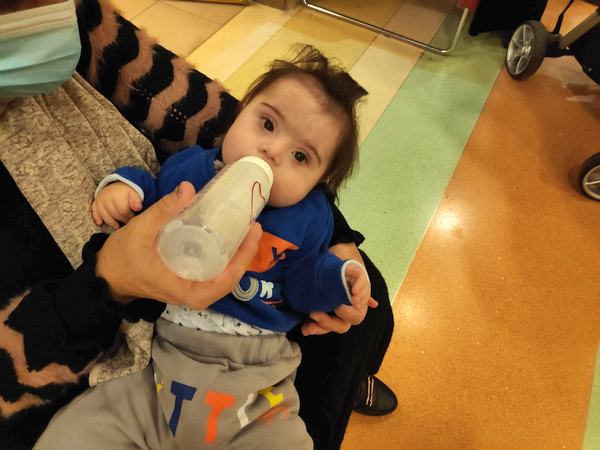 Meanwhile six-year-old
Mizgeen
 is awaiting his Fontan surgery, which is scheduled at Sheba Medical Center for Sunday morning. He was hospitalized very early last Saturday morning after having episodes of tachycardia, and the doctors have kept him at the hospital for observation since then. He had his long-awaited dental procedure on Wednesday morning, and is now ready for his heart surgery. The doctors will perform blood tests for him over the weekend to prepare him for surgery. In the meantime, Mizgeen is enjoying making friends with all the staff in the pediatric ward, and melting everyone's hearts with his new gap-toothed grin: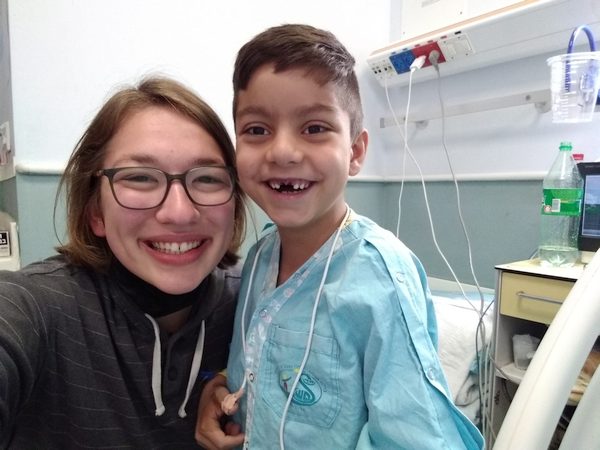 During the waiting Mizgeen's mother is grateful for the company of the mother of baby
Rohat
, who is still hospitalized and intubated while he fights a virus that is causing difficulty breathing. Rohat's mum is feeling discouraged, especially as the doctors have decided not to do the second surgery to switch his great arteries for another two months in order to let him grow and recover more before the operation. "I can't do anything here," she told me bluntly yesterday, gesturing to Rohat's oxygen tube and all the machines and wires. Pray for strength for her in the midst of the helplessness, and for healing for Rohat: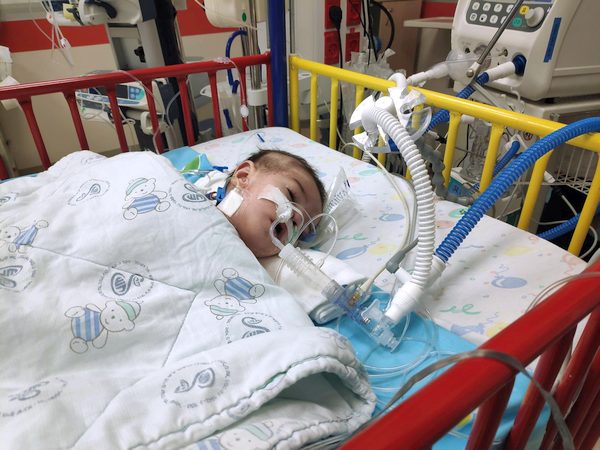 Ahmed
 from Gaza had a surgery this week to place a permanent pacemaker, after doctors were unable to take him off the temporary pacemaker placed in his previous operation. His heart rate still has not stabilized, and until it does, he remains on a ventilator and sedated. Please pray for his heart to recover quickly, and for peace and patience for his mother, who is very anxious about him: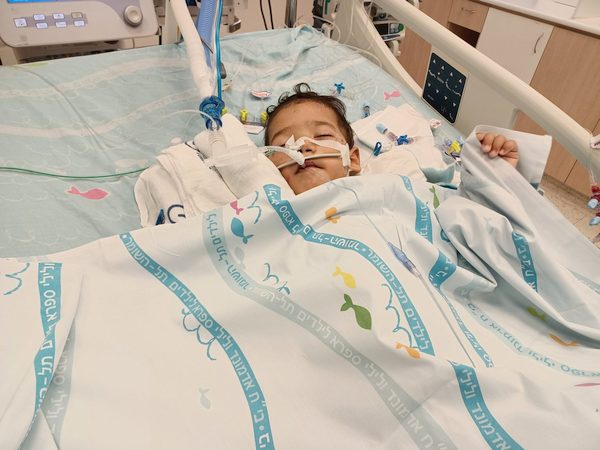 And please pray also for little
Abed
, who is still waiting to go home to Gaza. The portable ventilator is now functioning properly, and allows for more freedom of movement for Abed. On Wednesday, coworker Joanne found him learning to sit up with the help of a physical therapist: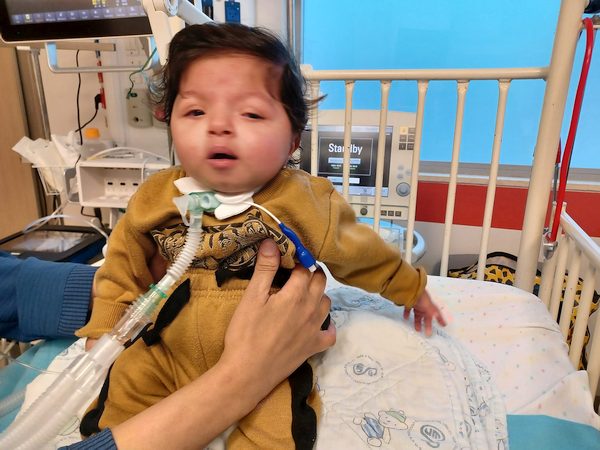 We're still waiting for a place to open up for him at the hospital in Gaza; please pray it will be soon, as the waiting is very difficult for his family
Also at Sheba hospital are little Khalil from Gaza and Sally from Hebron, both in very serious situations. Khalil had to be resuscitated early Sunday morning. He is now stable, but still in critical condition as his heart is not functioning well:
Tiny
Sally
 is fighting sepsis and possibly a virus, so her next surgery has been postponed until she recovers. Please pray for both of these precious babies and their parents: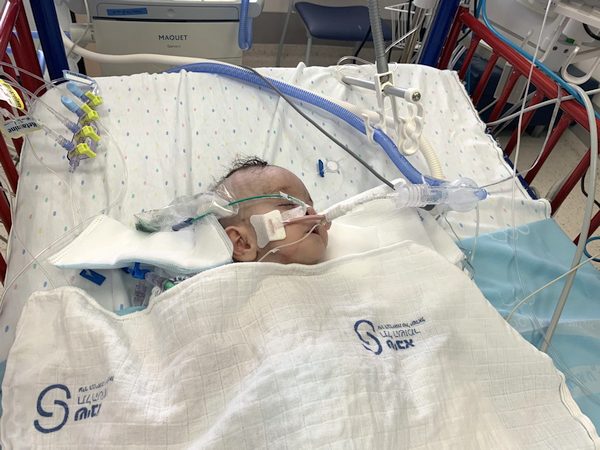 Finally, please pray for our community this week as we make the move to our new home in Ashdod. It's quite a process to move staff and families from the apartments here in Jaffa, and we're grateful for the help of our neighbor Moshe, who's driving the moving truck, and our new coworker Willem from the Netherlands, who is a skilled carpenter: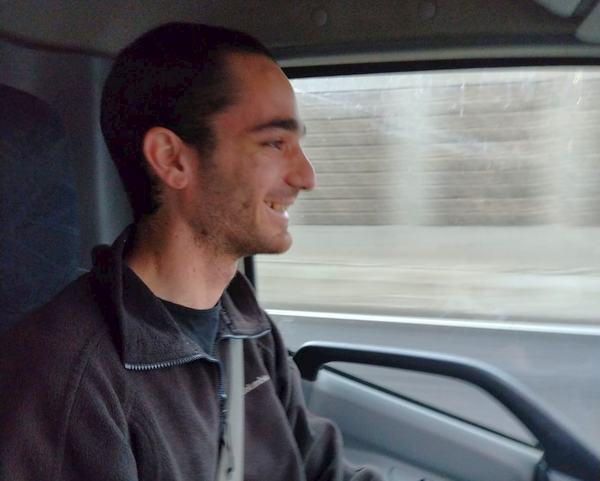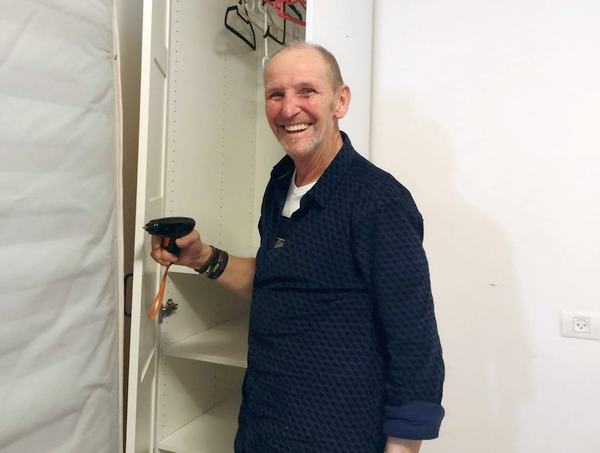 Over dinner Wednesday evening, 12 short hours after Akar's death and in the midst of a sea of uncertainties, Willem reminded us all of these beautiful lyrics:
Because He lives, I can face tomorrow
Because He lives, all fear is gone
Because I know he holds the future
Life is worth the living just because He lives.

Indeed, this is our hope and our anchor. There are countless things out of our control, and it would be easy to lose hope in the face of pain and uncertainty. It is undeniably hard to cling to hope while crying with a grieving mother, or sending a friend home without a healed heart. But because the Messiah lives, because every moment is in His hands, because we hold this truth and can view the pain of this earth in the light of eternity, even the most challenging days are worth the living.
Thank you for joining us in prayer,
Bria for Shevet Achim