Friends,
This week began with a very big day for my good friend Mizgeen from Kurdistan. First thing Sunday morning he was taken into the operating room for his Fontan surgery, the last of a series of three operations needed to help him live with a single ventricle: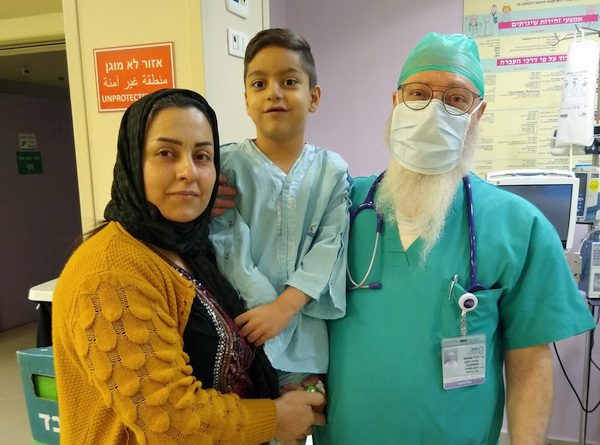 This surgery is a difficult one, and truthfully Mizgeen's mother and I were both more than a little anxious. We sat together for five hours in the waiting room, praying for Mizgeen, laughing over photos and stories from his two months with us in Jaffa, and waiting for the surgeon to arrive with news from the operating room.
Praise be to God, Mizgeen's surgery was successful and there were no complications. He is making a very good recovery, and he has now been moved out of the ICU into the pediatric ward.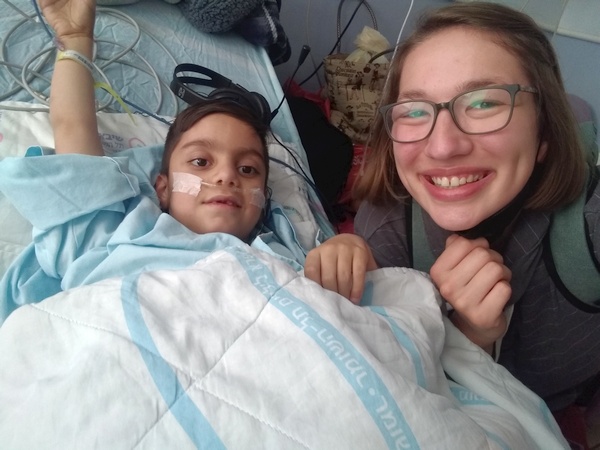 He's a bit uncomfortable from the incision site and there is some fluid retention, but his mom is keeping her eyes on the big picture. "His surgery was good, and he will be okay, praise be to God," she told me this afternoon with a shrug and a big smile.
Sunday was also a big day for little Ayham, who was finally discharged to Gaza after four months in Israel. At first his prognosis was so poor that doctors at Hadassah Hospital in Jerusalem decided to continue treating him only because it would not be ethical to do otherwise. Thank God, Ayham came through two difficult catheterizations, hemorrhaging in his brain, and multiple infections, and returned to Gaza on Sunday in the arms of his smiling mother, who is very glad to be reunited with her husband and sons back home. Ayham will continue with medications at home and we'll see him for his next appointment in three months' time: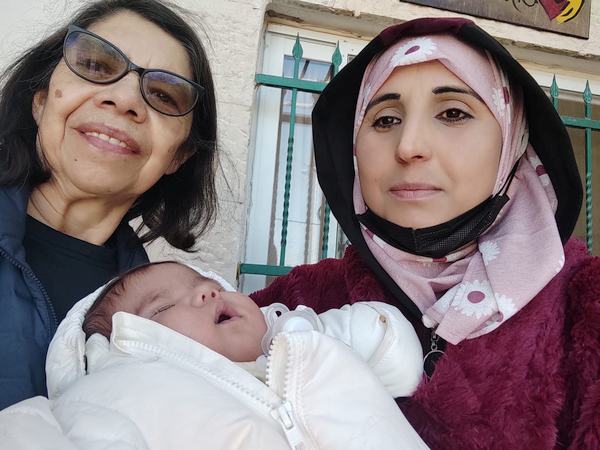 Also ready to return home is one-year-old Zheer from Kurdistan, who had his last echo at Sheba hospital on Tuesday morning. His cardiologist was pleased with his recovery since the surgery to address his AV canal heart defect; he explained that while Zheer's heart will never function just like a normal heart with no defect, it looks good all things considered and there is no need for further intervention here in Israel. Zheer's mother is excited to return home, but is waiting to see if any other families will be ready to fly home soon so she will have company for the journey: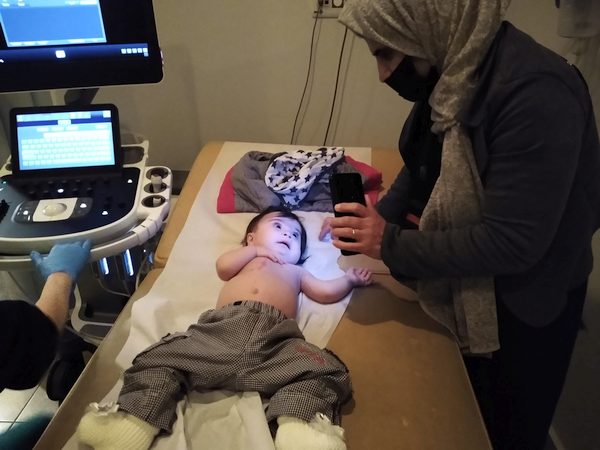 Baby Ibrahim and his mother may be good traveling companions for Zheer and his mum; Ibrahim has an MRI and what we hope will be his last echo this Sunday. His mother is a bit nervous for his MRI, as she's hoping for answers as to why he had seizures while in the hospital. Please pray for good results from the MRI and echo so that Ibrahim can go home soon: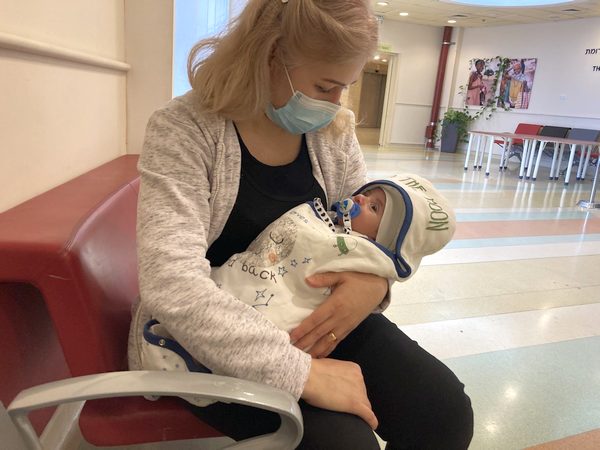 Also hoping to return home to Kurdistan are three-year-old Ahmed and his mom, who have now been in Israel for five months. Ahmed's catheterization was scheduled for this week, but due to illness among the cardiac clinic staff at Sheba he was postponed until Tuesday morning. Please pray that the cath will not need to be delayed again, as the waiting is very difficult for Ahmed's mother. She has waited so patiently all these months, but is growing tired of being away from her four daughters for so long. In the meantime, Margarita and I are enjoying Ahmed and his mother's company in our Jerusalem guesthouse, where Ahmed keeps us entertained with his feisty personality and endless supply of energy: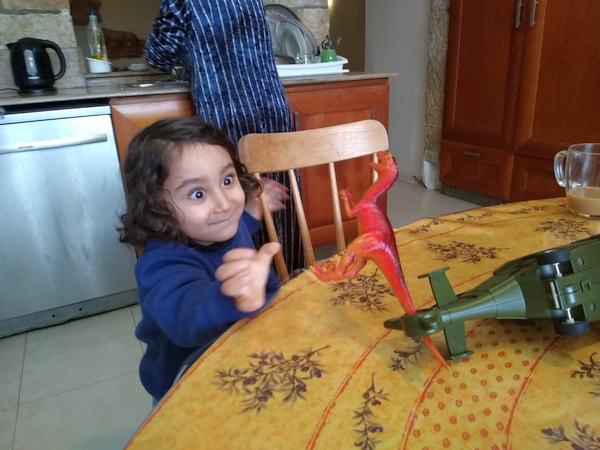 Meanwhile at Sheba hospital the mother of little Abed from Gaza is also growing weary after nine months away from home. We are now waiting for a hospital room in Gaza to open up for Abed so he can be transferred to a hospital close to home. Please pray that space would become available soon so Abed's family can be reunited: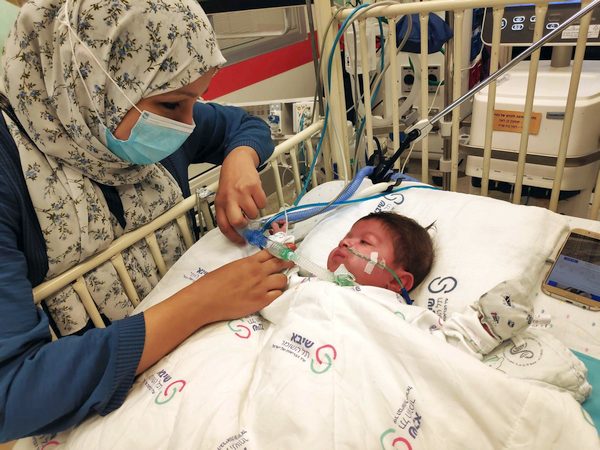 Two-month-old Musa may also be returning to Gaza soon. After trying for the last few weeks to teach him to eat through his mouth, the doctors have decided it is better for him to go home with a feeding pump and return soon for the surgery to correct his cleft lip. They can choose between a one or two-stage repair, and we pray for wisdom for his family and doctors to know the best option: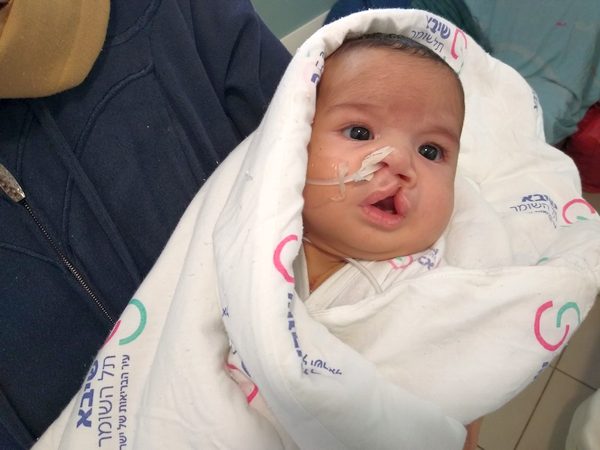 Please also pray for two-year-old Ahmed from Gaza, who has been in post-operative delirium since his surgery to place a pacemaker last week. He is awake, but not fully aware and responsive, and his doctor explained that he has experienced strokes and hemorrhaging in his brain since coming out of anesthesia. Additionally, his diaphragm is partially paralyzed and he is unable to breathe well on his own. This afternoon, he was moved back to the critical side of the pediatric ICU at Sheba, as the doctors expect they will need to put him back on a ventilator soon: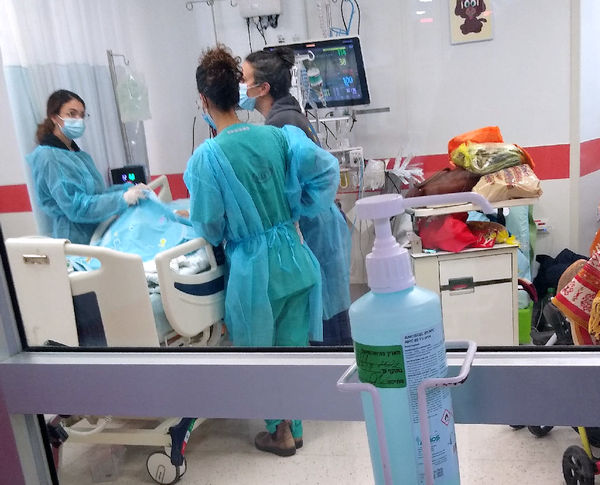 Ahmed's mother is struggling with the effects of all the stress and anxiety, and is experiencing health issues of her own. Please pray for healing for Ahmed and peace for his mother.
Also in the pediatric ICU is newborn Rohat from Kurdistan, who is stable but still in critical condition. He is now breathing on his own after coming off the ventilator earlier this week, and the doctors are monitoring him closely before deciding whether to do the switch of his great arteries immediately, or to wait and give Rohat more time to grow and develop before the operation. This time in the hospital has been very difficult for Rohat's mum, who is anxiously awaiting every piece of news from the doctors. Pray for wisdom for the doctors as they decide on the best course of treatment for Rohat: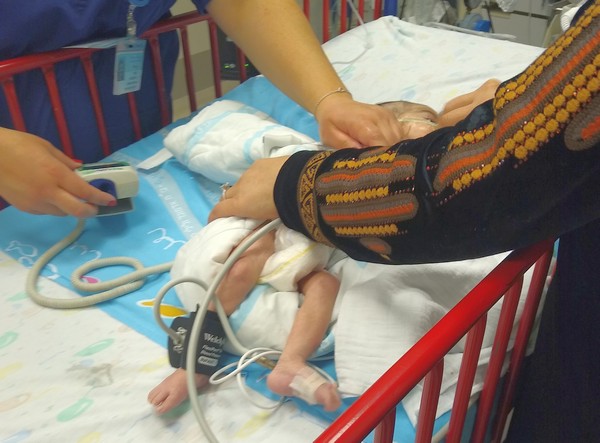 We are praying also for the family of baby Khalil from Gaza, who was transferred back to Gaza this week after the doctors determined there is no surgical solution for him. While I can't imagine how difficult it is for his mother to take him home without hope from the doctors, we know Khalil is in the hands of God, who loves him beyond our comprehension and who alone holds the power of healing: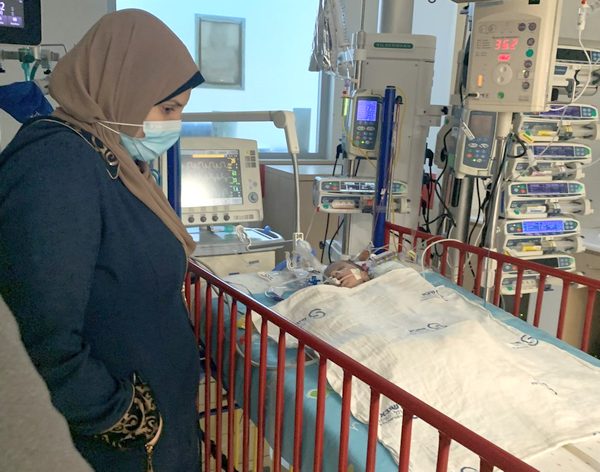 And let's not forget tiny Sally from Hebron, whose surgery was delayed last week when she developed sepsis. This week she was well enough for a successful surgery on Monday morning. She has been recovering slowly but well since then, and the doctors plan to remove her from the ventilator soon: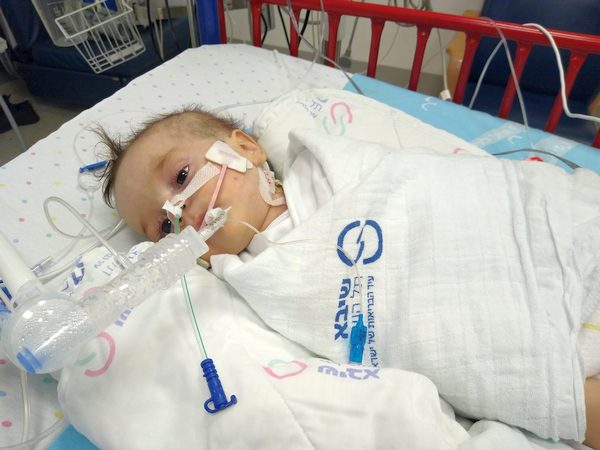 Finally, please pray for our community this week as we settle into a new home. Sunday morning began the process of moving out of our beloved home in Jaffa to our beautiful new house in Ashdod. Our Kurdish families are currently staying at our Jerusalem guesthouse with me and Margarita while the rest of the team gets everything settled in the new house. This has been a huge and difficult process, and we're thankful for the grace of God that sustains us even through challenging times:
As I walked through the house in Jaffa for the last time, I found myself thinking back on all the laughter, tears, growth, and grace we've experienced within its walls, and the prayer that came to mind was a simple one: Father, may our new home be full of even more laughter, even more love, even more grace than this one. May it be a place where we learn to love one another, and love you, even better than we do now.
Thank you for joining us in prayer,
Bria for Shevet Achim