Friends,
As this week drew to a close, we welcomed six-year-old Mizgeen and his mother to our guesthouse in Jerusalem, after nearly a month at Sheba hospital. It's been an eventful few weeks for Mizgeen. He was admitted to Sheba for observation after episodes of tachycardia, and remained hospitalized for his dental surgery, followed by the Fontan surgery for his single-ventricle heart.
Praise God, Mizgeen is making a very good recovery, and he's as energetic as ever; while waiting for his first post-discharge echo yesterday, he could be found practicing his kung fu moves in the waiting room: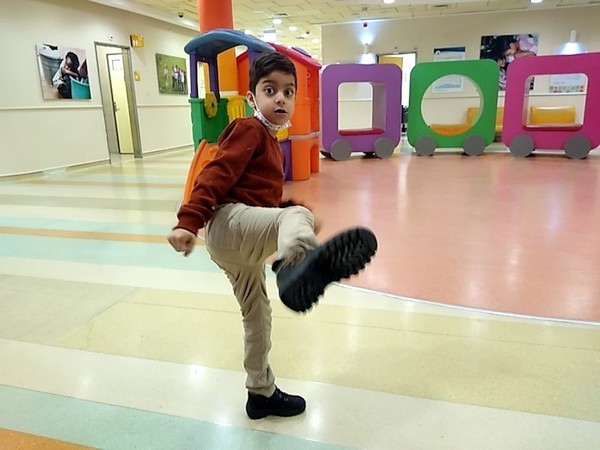 He'll return to Sheba for another echo and blood test in a week. In the meantime, we're enjoying his company in Jerusalem, where he and three-year-old
Ahmed
 are wreaking joyful havoc on the house and generally keeping everyone entertained: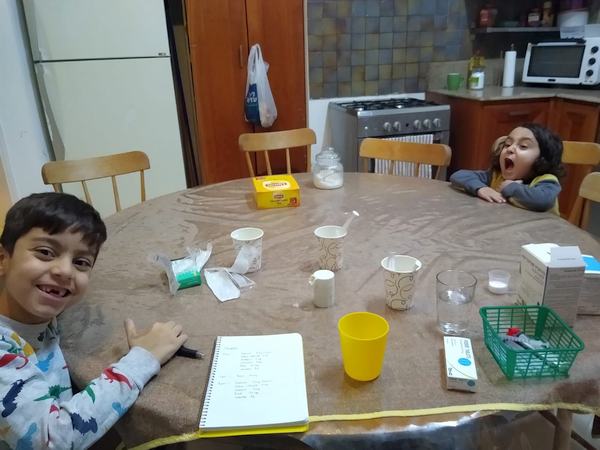 Ahmed is still waiting for his interventional catheterization, which is scheduled for this Tuesday. It's been postponed several times now, and his mother is growing increasingly anxious to go home to her husband and daughters in Kurdistan. Please pray that the cath can take place this week as planned.
Also in our Jerusalem guesthouse is three-month-old Ibrahim, who had a consultation with the neurosurgeon this week concerning the blood between his brain and skull. The neurosurgeon is confident that no surgery is needed at this time, but he wants to monitor Ibrahim's situation to make sure the blood is draining on its own. Ibrahim will need another MRI in a month, at which point the doctor will determine if it is safe for him to go home to Kurdistan. From a cardiac standpoint, Ibrahim is doing very well after the switch of his great arteries, and has what we pray will be his last echo on Sunday: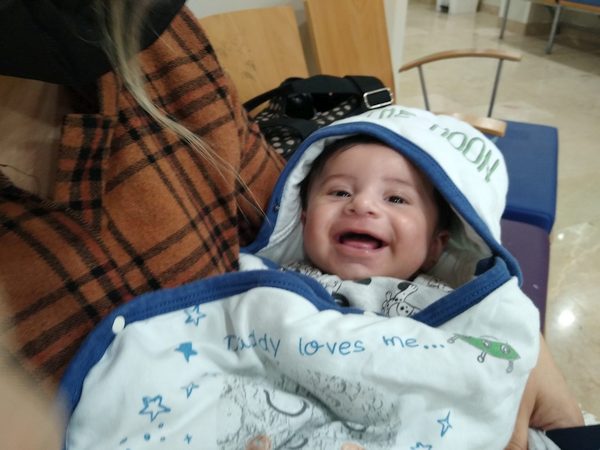 Meanwhile at Sheba hospital, baby
Rohat
 is slowly making progress in the pediatric ICU after his own switch surgery. He is extubated now and receiving oxygen support only through his nose, but he is still having some difficulty breathing. The doctors have determined there is a problem with one of his lungs, and they are monitoring his progress to decide on the next treatment. Please pray for him and for his mother, who is very anxious about him: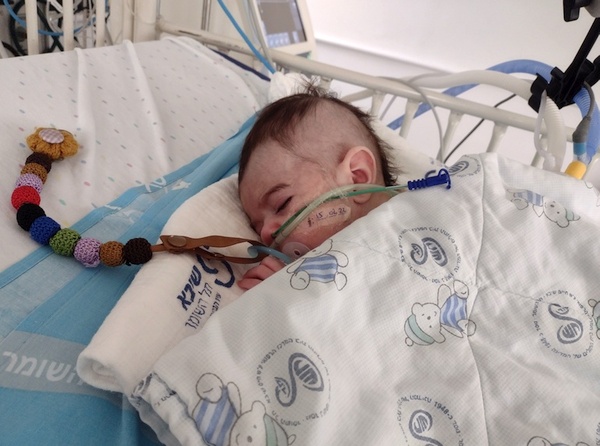 Pray also for
Ahmed
 from Gaza, who is still in a very difficult situation. His neurological condition after heart surgery has not changed much since last week, and he is still awake but uncommunicative. He ran a fever for a couple of days this week but is a little better now. Please continue in prayer for him.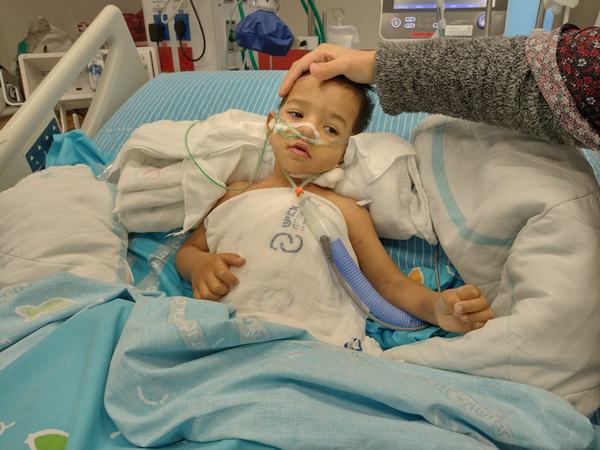 And for baby
Sally
 from Hebron, who is battling yet another bacterial infection. Additionally this week the doctors placed a tube to drain fluid built up around her heart, and she has already shown quite a bit of improvement. Pray for healing for Sally and strength for her parents: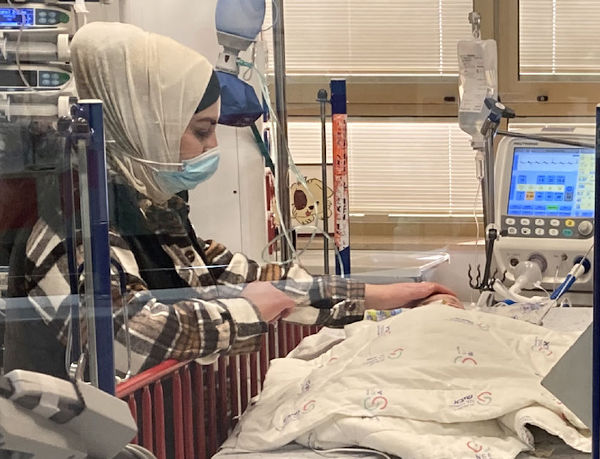 Abed and Musa are both still waiting to return home to Gaza. For
Abed
, we are still waiting for a hospital room to open up in Gaza. Pray that space will be available for him on Sunday, and for God's hand of protection on his life back in Gaza while still on a ventilator: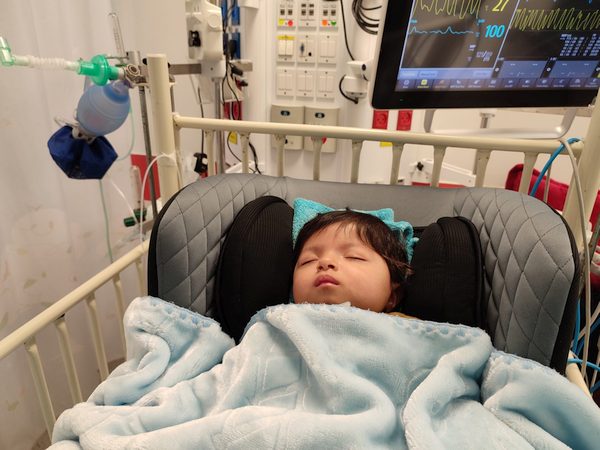 Musa
's grandmother is learning how to use a feeding pump for Musa before he can be discharged. He'll then return to Gaza for several weeks before returning to start the repairs of his cleft lip and palate: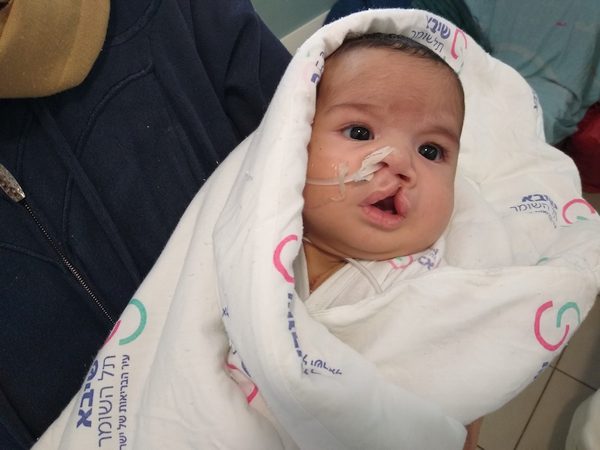 Please pray also for
Mustafa
 from Gaza, whose surgery was postponed this week after he tested positive for coronavirus. Mustafa stayed at Sheba hospital for three days of antiviral treatment before returning home to Gaza. Pray for a smooth recovery for him and that he can come back to Israel for his heart surgery soon: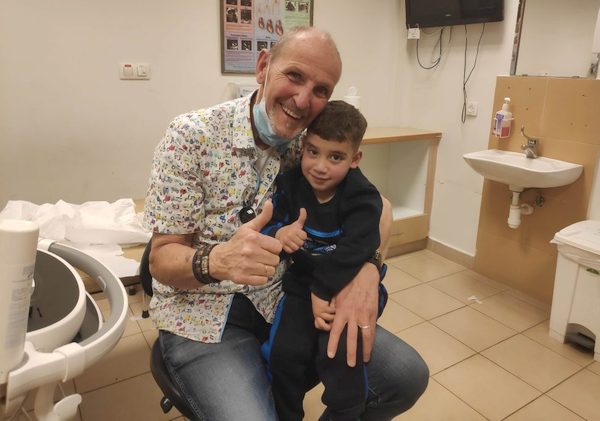 Meanwhile, we welcomed our first guest family to our new home in Ashdod this week. Eleven-year-old
Batool
 from Gaza is staying with us while she awaits an interventional catheterization to correct an electrical abnormality of her heart next week. We're glad to have her and her great aunt with us: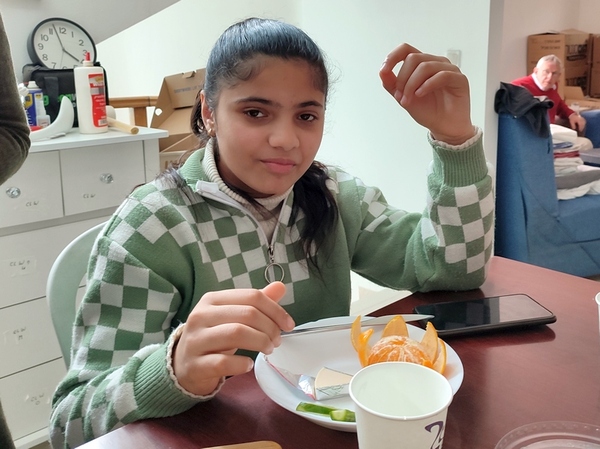 Finally, we also enjoyed the company of two very special guests this week. Rene and Margriet, the parents of our dear coworker Joanne, joined us for a few days, and we are grateful for our time with them and the richness they added to our community life: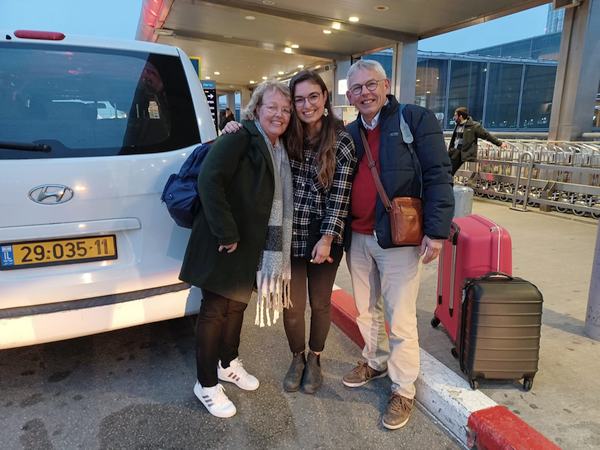 Thank you for joining us in prayer,
Bria for Shevet Achim