Friends,
This week brought an exciting and long-awaited day for little Abed from Gaza. Early Monday morning, an ambulance arrived at Sheba hospital to take Abed (on his portable ventilator) and his mother back to their family in Gaza after nine months in Israel.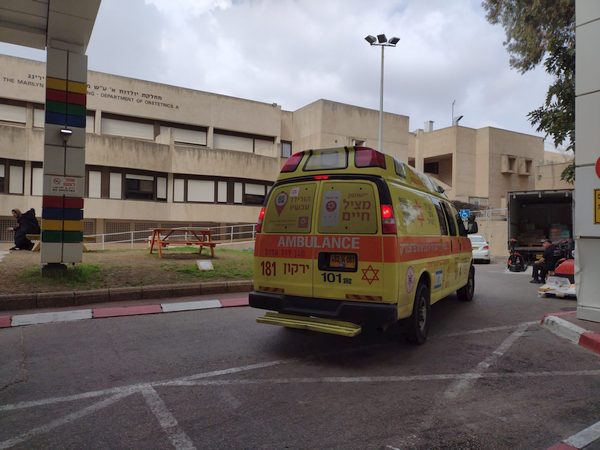 I remember meeting Abed and his mother on my first day in the hospital nearly six months ago, and even then they were waiting to be transferred to a hospital closer to home. I am in awe of the patience and grace Abed's mother has displayed throughout the last months in the face of delays and disappointments and the difficulties of being separated from her husband and other children. It has been an honor and a joy to know her and Abed, and we're so glad to know they are now safely at home: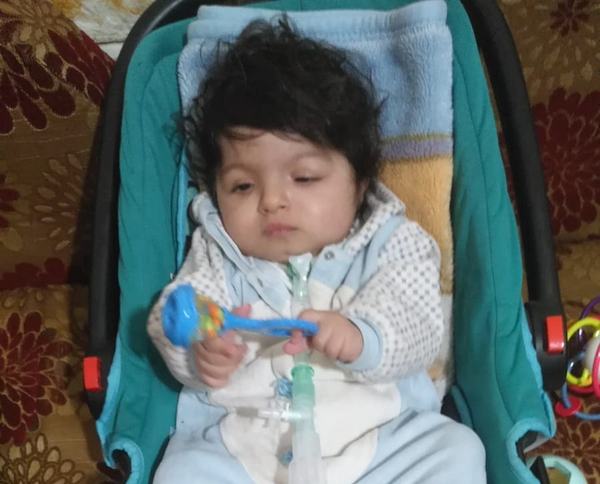 The next morning, after several delays and postponements, three-year-old
Ahmed
 from Kurdistan went into his long-awaited catheterization, which his mother hoped and prayed would be the last intervention needed before they could return home to Kurdistan. The catheterization was intended to dilate the outflow tract in his right ventricle; however, during the procedure, the doctors discovered two holes in his heart, one between the atria and one between the ventricles, and that the obstruction in the outflow tract was too difficult to reach without surgery.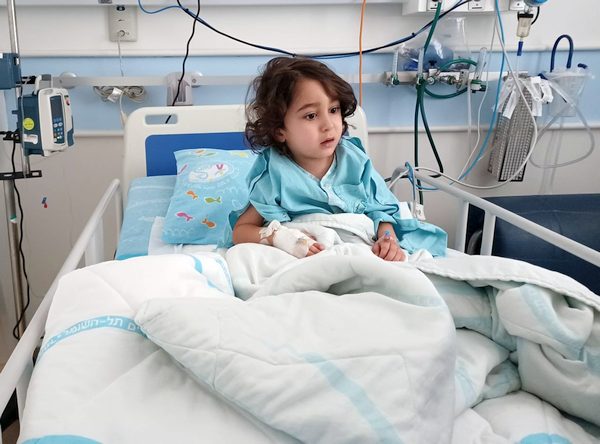 The surgeon called on Tuesday evening to explain that Ahmed would need a difficult and high-risk surgery to repair these problems. He emphasized that the operation would be dangerous for Ahmed and he could not promise good results. I explained this to the rest of the Kurdish moms at the guesthouse, admittedly feeling very anxious, and asked them to pray for Ahmed. Rohat's mother, who has been through a very difficult journey with her own son, patted my arm and said,
Allah kbir
— God is great.
Early Wednesday morning, the doctors took Ahmed into surgery, unsure of the results, while coworkers Tabea and Lilly waited and prayed with his mother in the waiting room and the other Kurdish moms prayed for him from the guesthouse in Jerusalem. Thanks be to God, Ahmed came out of surgery stable and with little complication. His post-operative echoes yesterday and today both look good, and the doctors will monitor him closely for a few days to decide on further treatment. Ahmed is extubated and recovering well in the ICU with his mother by his side: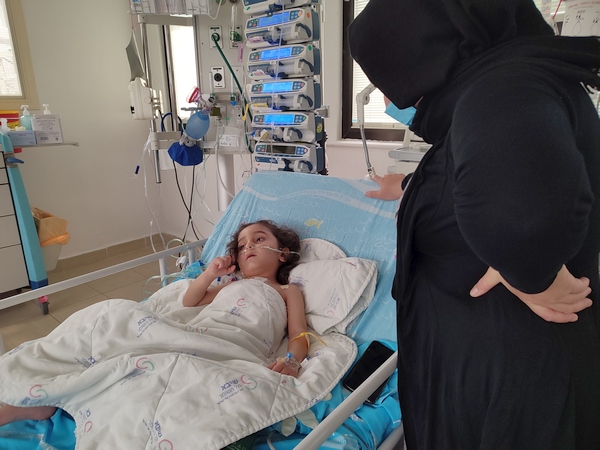 Also in the ICU at Sheba is tiny
Sally
 from Hebron, who underwent a tracheostomy procedure today. This was a very difficult decision for her father, who of course wants the best for his baby girl but also understands the long-term difficulties that come with a tracheostomy. After the procedure, Sally is doing better but still very fragile. Please pray for healing for this precious little girl: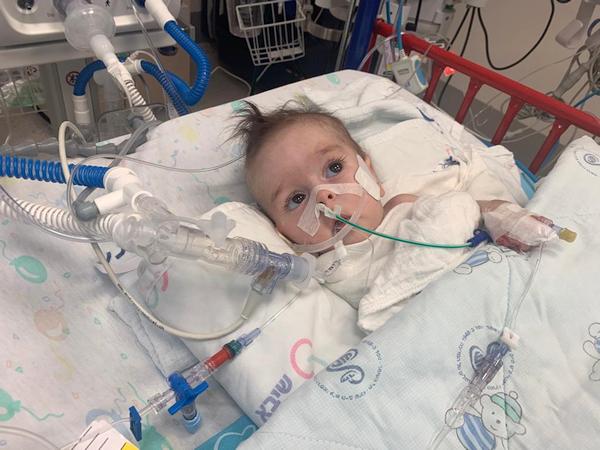 We welcomed a familiar face back to Sheba hospital this week. Six-month-old
Miran
 from Hebron had open-heart surgery at Sheba and a four-month hospitalization through another organization before returning home. However his condition has grown worse over the last weeks, and doctors asked if we could bring Miran back to Sheba for more care. A number of us got to know Miran and his parents during their previous stay at Sheba, and we're very glad to see them again. Miran had a diagnostic catheterization on Tuesday, but so far the doctors are unable to determine why his heart is not well. Please pray for answers for him: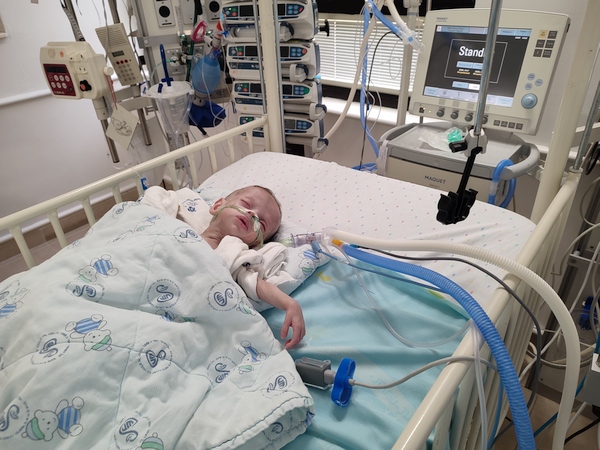 Pray also for
Ahmed
 from Gaza, who is improving slowly but still in a difficult situation. His heart has shown significant improvement since his surgeries, but his neurological condition is quite concerning to the doctors. They have not decided yet what the best course of treatment for Ahmed is, but he was moved to the secondary ICU this week and may be discharged soon: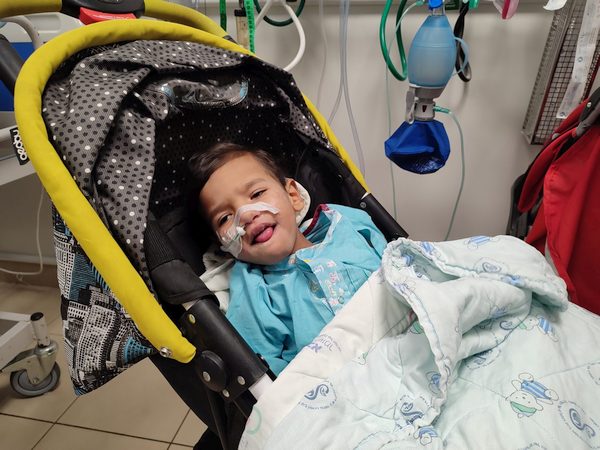 Baby
Musa
 from Gaza was discharged quite suddenly on Tuesday after his grandmother received word that her husband died from a stroke early Tuesday morning. She has faithfully cared for Musa with great love and tenderness for these three months in the hospital, and we've come to love her dearly. Please pray for comfort for her and her family during this time, and safety for Musa while he awaits his cleft lip surgery next month: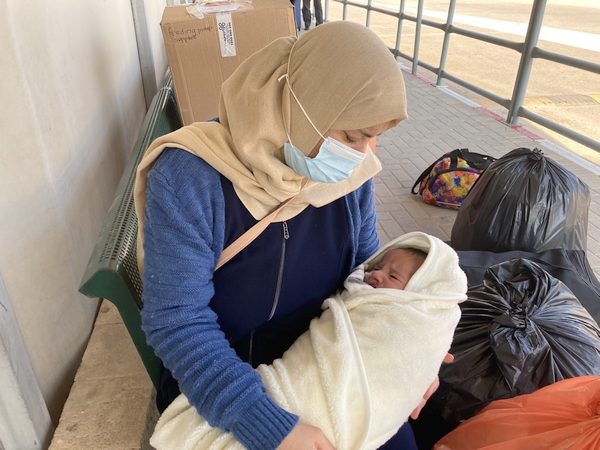 Meanwhile, after two long, difficult months in the Sheba hospital ICU, we were overjoyed this week to welcome baby
Rohat
 and his mother to our guesthouse in Jerusalem. Rohat has been in the hospital since two days after he arrived in Israel, and during that time he has fought off multiple viruses and undergone two open heart surgeries and a catheterization. He and his mother are enjoying some much-needed rest at the guesthouse along with Mizgeen, Ibrahim, and their mothers: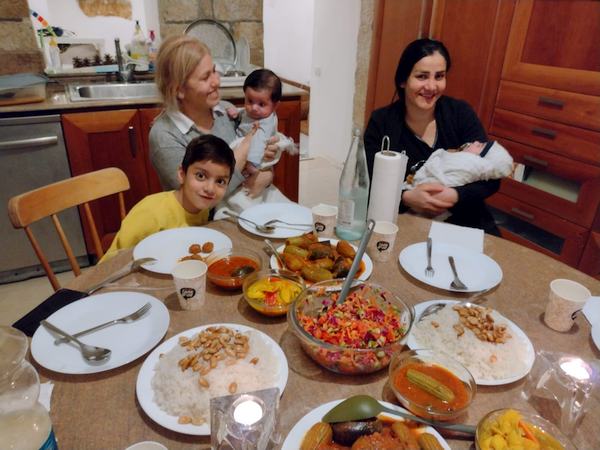 Ibrahim
 had a very good echo on Sunday, and his doctor is confident that from a cardiac standpoint, he is ready to return to Kurdistan. Ibrahim will have an MRI in a couple of weeks to check that the hematoma next to his brain is improving. After that, he will have one last echo just to make sure everything is alright before he goes home.
Mizgeen also had a good echo this week and his blood coagulation test results are in a good range. If his next echo and blood test show good results, he may be able to go home next week. He's very eager to go home and see his dad and sisters, but in the meantime, we are very much enjoying time with him and his mum at our guesthouse. This morning, he picked out his best outfit, complete with the medal he received at the hospital, for a visit to the Temple Mount in Jerusalem: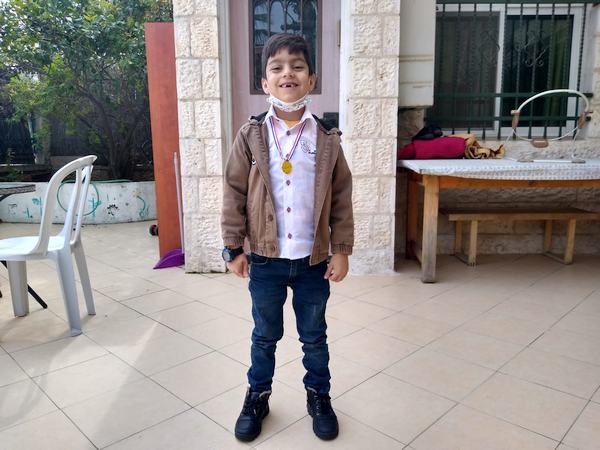 Looking forward to next week, we hope to welcome three new Kurdish babies and their caregivers to our home in Ashdod. Please pray for health and safety for Ayan, Yad, and Samayan as they travel to Israel: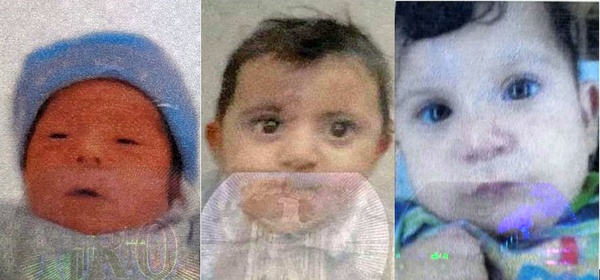 It's been close to a month since we moved most of our staff to Ashdod and our Kurdish families to Jerusalem. While the dust settles in the new house and the volunteers there bit by bit make it a beautiful home, our little guesthouse in Jerusalem is more often than not full of joy and laughter in the company of these beautiful mothers and their little boys. We sat together around the table this afternoon so the mums could teach me how to make
dolma 
(stuffed vegetables), and as I looked around at our strange little community (five adults, two babies, a spunky six-year-old, and four languages among us), I found myself reflecting on what an unexpected blessing these unusual four weeks have been. Both here in Jerusalem and in Ashdod, God has used these weeks of unique challenges and difficulties to teach us to lean on him, learn from one another, and together pursue our calling to become like our Messiah.
Thank you for joining us in prayer,
Bria for Shevet Achim