My frame was not hidden from you
when I was made in the secret place,
When I was woven together in the depths of the earth,
your eyes saw my unformed body.

All the days ordained for me were written in your book
before one of them came to be. –Psalm 139:15-16
Friends,
This week, we welcomed our first guests from Kurdistan to our new home in Ashdod! Ayan, Yad, and Samayan, along with their mothers, arrived in Israel on Tuesday morning and are now settling in at our home while they begin their assessments at Sheba.
At one month,
Ayan
 is the smallest of these three new arrivals. He had his first round of assessments on Wednesday and Thursday, including an echo, ECG, x-ray, and ultrasounds. His great arteries are switched, and a surgery within the first two months of life could allow him to live a normal life in the future. However, Ayan's heart is very complex; in addition to the transposition of the arteries, he has two or more holes between the chambers of his heart, and his coronary arteries stem from only one place. His cardiologist expects that his surgery will be difficult and complicated.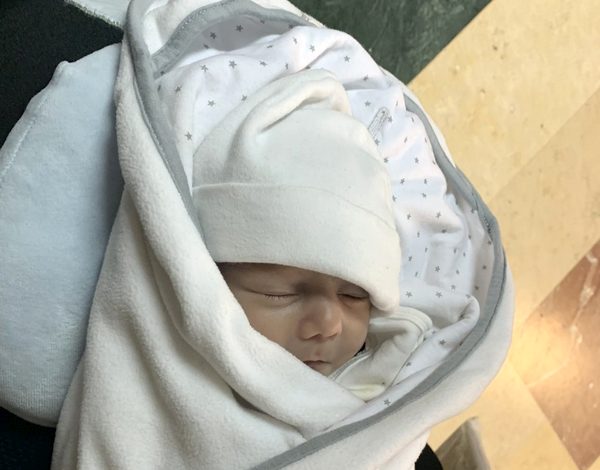 The last several months have been very difficult for his mother, who lost her husband in a car accident before Ayan was born, as well as Ayan's twin, who died at birth from a brain malformation. While Ayan's situation is quite serious, we know that from before his birth, he has been known and loved by the God who beautifully and wonderfully created him. Every day of Ayan's life, every single moment, is written and held in the hand of God: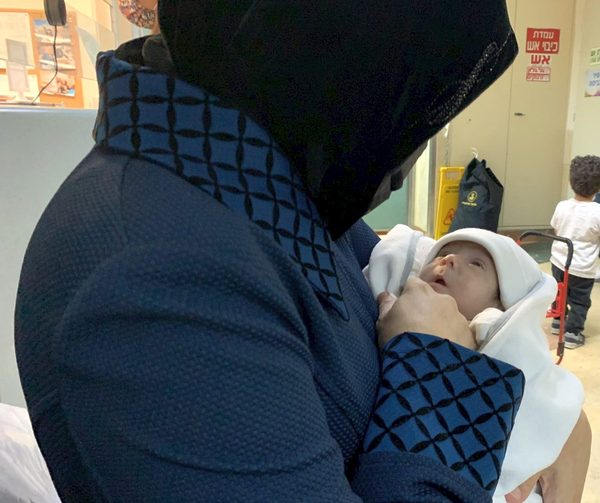 One-year-old
Yad
 also had his first assessments this week. Yad is diagnosed with Tetralogy of Fallot, a condition caused by a combination of four heart defects that can be corrected with a surgery. Yad's cardiologist is carefully reviewing his echo, as well as past reports from the hospital in Kurdistan, and will present Yad for surgery soon: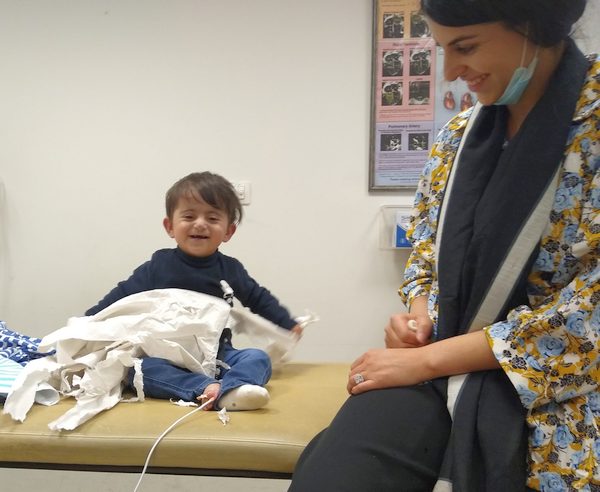 Three-year-old
Samayan
, from a Yazidi family in Iraq, will have his first evaluation at Sheba hospital this Sunday. He is diagnosed with a VSD, a hole between the large chambers of his heart. Samayan is settling in nicely in Ashdod and is enjoying getting to know everyone: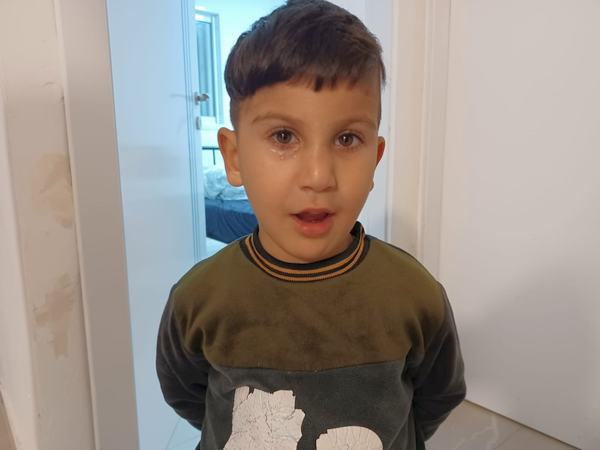 We also welcomed a new child to Sheba hospital this week. Chubby-cheeked five-month-old
Kenan B
 arrived on Sunday evening from a hospital in Gaza, where he had been struggling to breathe for several days. Upon his arrival at Sheba, Kenan was quickly given support from a ventilator, and Thursday he had a catheterization to investigate the cause of his difficulty. We are still waiting for results from this cath; please pray for answers for little Kenan: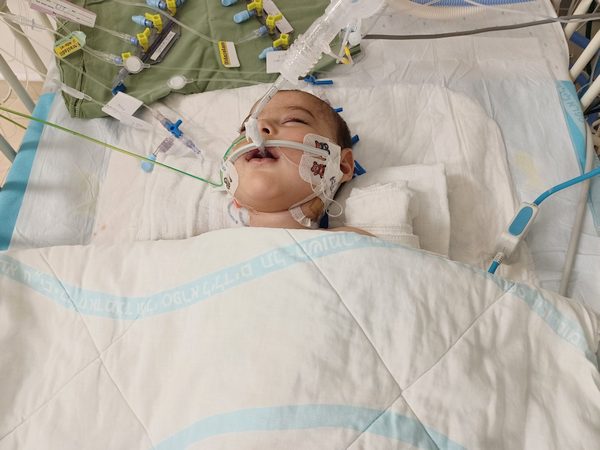 Two-year-old
Ahmed
 from Gaza also had a cath Thursday. As Jonathan shared in the 
Sunday letter
, this cath was quite urgent, as Ahmed had not come for a check-up in two years and his condition was quite serious. Praise God, the procedure was successful and Ahmed is stable and recovering well. Even in his long absence from Sheba, Ahmed was not forgotten by the One who holds the power of healing: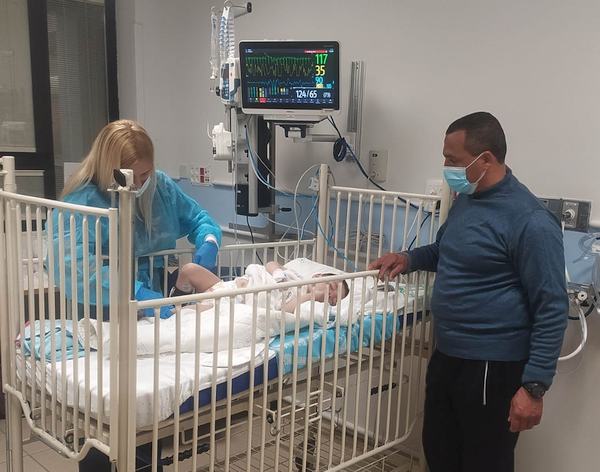 Meanwhile,
Ahmed
 from Kurdistan is back in our guesthouse in Jerusalem just over a week after the high-risk surgery to repair the holes in his heart. He is doing well after surgery, and we are slowly seeing his feisty personality return as he regains energy. Ahmed and his mother have been in Israel for six months now, and I'm amazed by his mother's patience and grace. She is waiting hopefully for good results from Ahmed's upcoming echo on Sunday. Please pray for a good report from the doctors: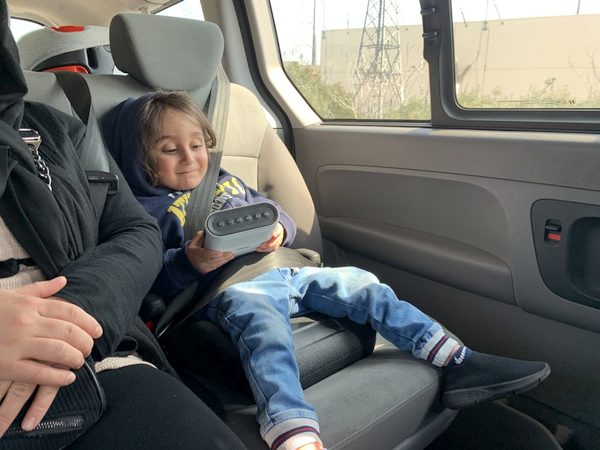 Baby
Rohat
 had his first follow-up echo this week a few days after being discharged from two months at Sheba hospital. His heart is doing very well, and his cardiologist would like to see him again in two weeks. In the meantime, he will have appointments with a pulmonologist and neurologist to check the condition of his lungs and brain. Little by little, we're seeing Rohat recover—gaining weight, becoming more responsive, and less agitated—and it's so good to see this development after his long ordeal in the hospital. Please pray for continued recovery and good news from his upcoming evaluations: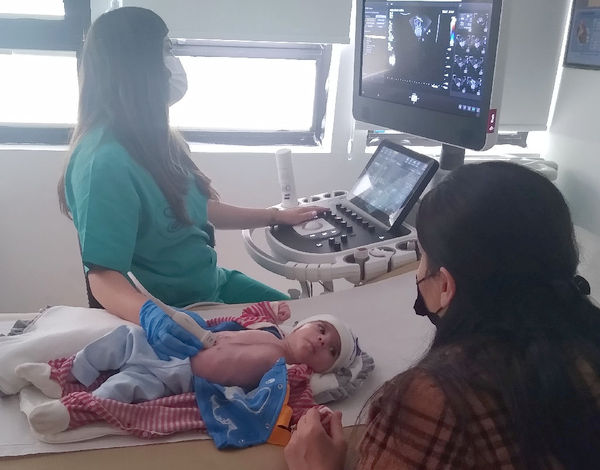 Finally, to end the week, Thursday brought exciting news for six-year-old
Mizgeen
 and his mother. One month since the major Fontan surgery for Mizgeen's single-ventricle heart, praise be to God, his heart is beating strong and he is cleared to return to Kurdistan! Mizgeen is absolutely thrilled by this news, and spent a solid twenty minutes dancing around the waiting room, singing, "Kurdistan, my dad, my sisters!"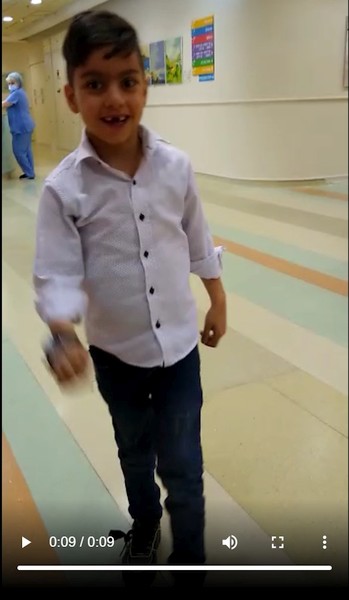 He stopped just long enough to ask me when his farewell party will be, as he's been looking forward to it basically since his arrival at Shevet. God willing, Mizgeen and his mom will fly home to their family early next week—after a special party to send them off, of course: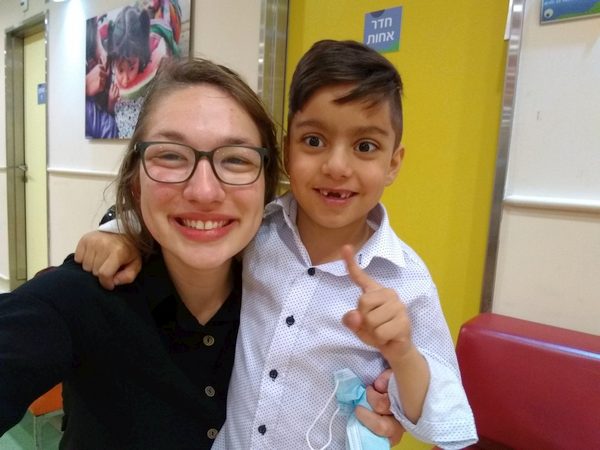 It's been a busy week and truth be told, at times I find myself with my head down and so focused on the ever-growing schedule and to-do lists that I forget to keep my eyes fixed above. I suspect this may be the case for all of us at times. Yesterday morning, coworker Doro drew my attention to Psalm 139. The closing verses are a beautiful prayer:
Search me, O God, and know my heart;
test me and know my anxious thoughts.
See if there is any offensive way in me,
And lead me in the way everlasting.
May these words be the prayer of our hearts this week and always.
Thank you for joining us in prayer,
Bria for Shevet Achim