Friends,
This week began with a long-awaited day for our community. On Sunday evening, after weeks of work and planning, we drove two vans full of volunteers, Kurdish families, and lots of luggage, from Jerusalem to our new home in Ashdod.
Things are really taking shape in the new house, and it's exciting to see everyone begin to settle in and enjoy the new surroundings. The kids have fallen in love with the garden—the perfect setting for soccer and playing with Shevie—and we're all enjoying the open space and fresh air. I'm writing this from the new office space, complete with its own balcony and a view of the beautiful park behind the house, and I'm reminded of what a great blessing this new home is.
The move came just in time; on Monday evening, we all gathered around the dinner table—the first time in five weeks our community has been all together—and had a special farewell dinner and party for our good friend Mizgeen: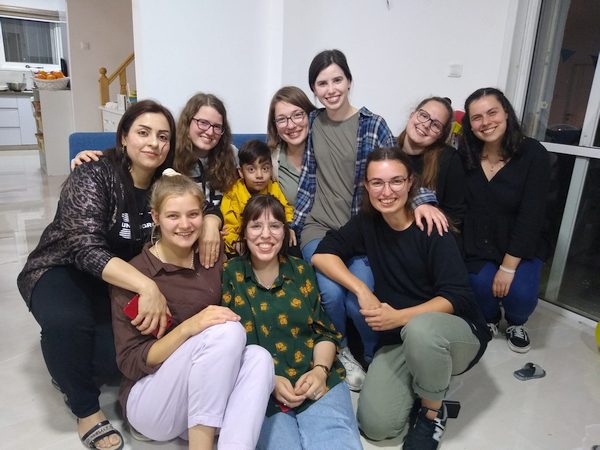 It's been a beautiful three and a half months with Mizgeen and his mother, who both radiate joy and kindness and make everyone around them feel deeply loved. Mizgeen has a remarkable enthusiasm for nearly every area of life and is possibly the only six-year-old in the world who truly loves the hospital. He is friends with everyone he meets, from Shevet volunteers to hospital staff to supermarket cashiers. "That boy is such a ray of sunshine," a coworker remarked lately, and there is possibly no better way to describe him.
Mizgeen's mother shared beautiful words of deep gratitude during the farewell party. "You've all been so good to us," she said with tears in her eyes: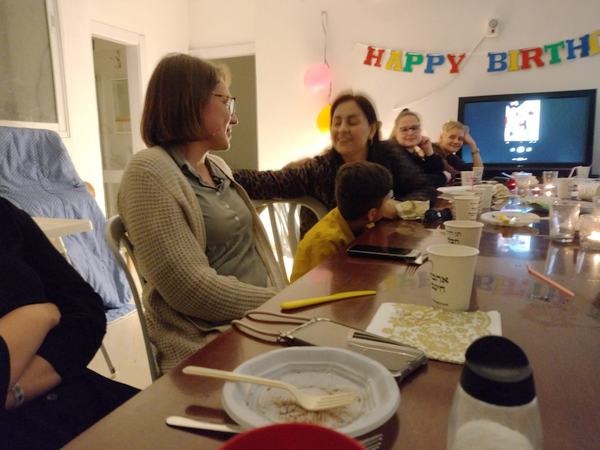 In the days since, I've received messages from Mizgeen's family members in Kurdistan expressing the same gratitude. Mizgeen and his mom have been a true blessing to all of us during their time here, and we're grateful to God for providing a way for Mizgeen to have this much-needed surgery, and that we can now send him home to his dad and his big sisters with a healed heart: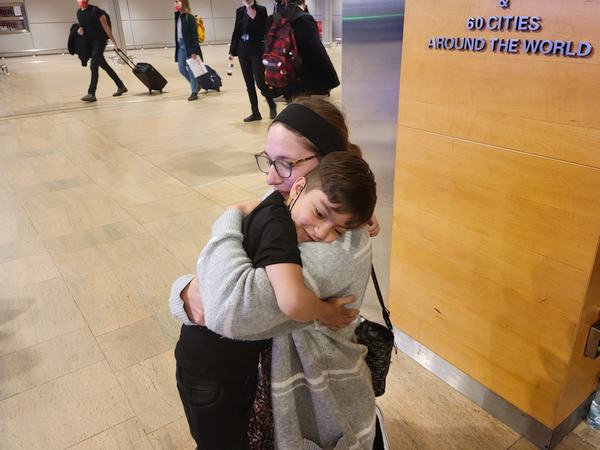 We are grateful also for God's healing for little
Miran
 from Hebron, who was rushed to Sheba by ambulance last month and three weeks later is already returning home much stronger. Joanne and I found him in the secondary ICU on Tuesday morning breathing on his own with great oxygen levels, and on Wednesday afternoon, the doctors decided he is well enough to go home: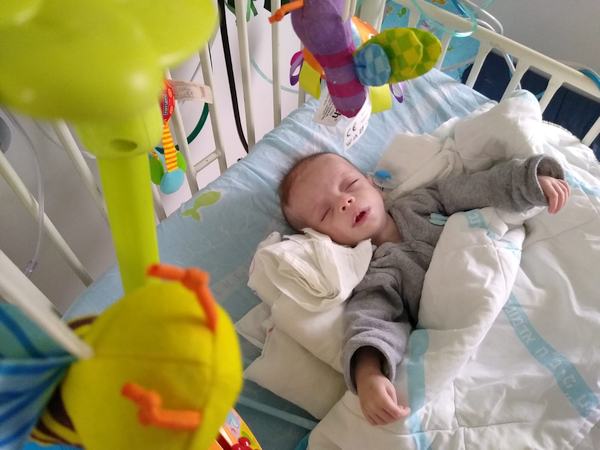 Miran looks like a different boy after these weeks at Sheba. Praise God for his recovery!
Meanwhile, tiny Sally from Hebron is still in the ICU at Sheba. She had a tracheostomy two weeks ago after continually struggling to breathe on her own, and while her oxygen levels are better, she still has a number of significant health problems: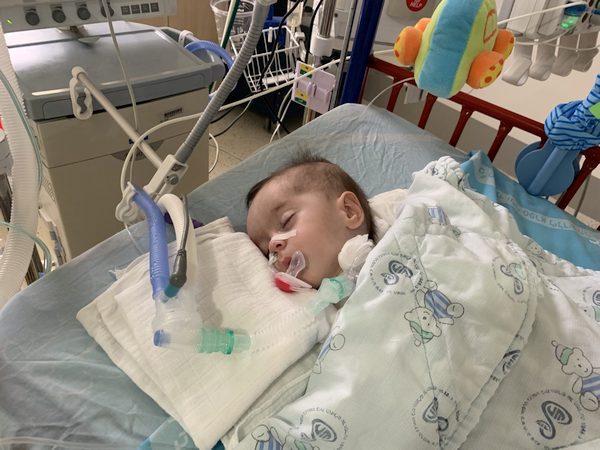 The doctors at Sheba have decided there is nothing more to be done for her just yet—she needs to wait until the age of one year for her next cardiac surgery—so we are now searching for a hospital in Hebron that can care for her until then. This is a very difficult situation for Sally and her parents. Her dad has taken great care of her through all of this. Please pray for strength and endurance for him, as well as Sally's mom waiting back home in Hebron.
After an urgent catheterization last week, Ahmed B. from Gaza had an unexpected surgery this week. The doctor explained to us as Ahmed was in the operating room that it was a very difficult surgery due to the complex anatomy of Ahmed's heart. Praise be to God, Joanne and Rachel found him sitting up and smiling yesterday morning: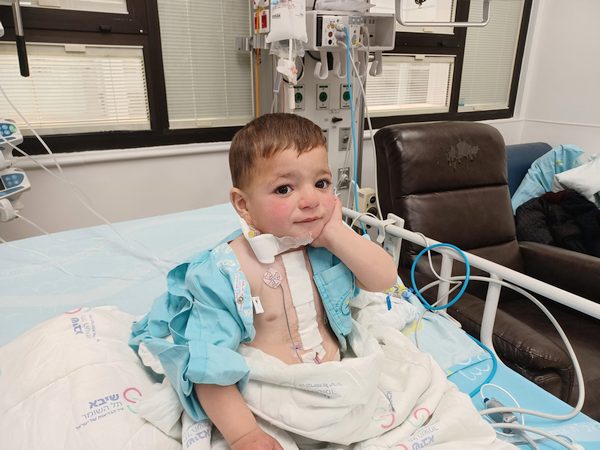 "It didn't seem like he had a big surgery just yesterday," Joanne told us. The surgery was successful and without complications, and the doctors will monitor Ahmed while he recovers.
Ahmed J. from Gaza is making slow progress, and has been moved out of the ICU into the regular pediatric ward. His heart is doing better now, but his neurological complications are still serious. The doctors have decided that he needs intensive rehabilitation so he can learn to walk and talk again. We are now exploring options for this. Ahmed's mom is very anxious about him, but confident that he is getting better. Please continue to pray for both of them: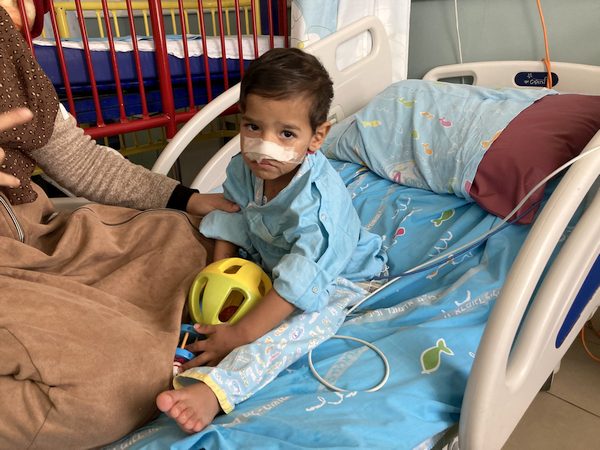 Meanwhile, three of our Kurdish children in Ashdod are growing very close to returning home. Ahmed A. had his first post-discharge echo on Sunday morning. His mom was absolutely overjoyed to learn that there is no need for another surgery or cath: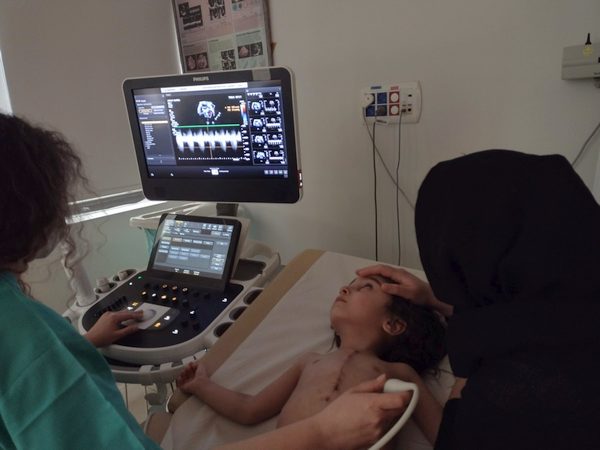 Ahmed has a bit of fluid around one of his lungs, so with fluid restrictions and some adjustments to his medications, we are hopeful that he may be able to go home after another x-ray and echo next week. This would be incredibly exciting for Ahmed and his mom, who have been with us for over six months now. Please pray for good results from Ahmed's upcoming tests.
Baby Rohat had two very good check-ups this week, one with the pulmonologist and one with the neurologist. Both doctors were pleased with Rohat's development since the surgery to switch his great arteries, and we are now just waiting for his echo next week to see if he can go home. His mom is growing more excited every day and is in good spirits spending time with the other Kurdish moms. Rohat's growth and recovery are beautiful to see—this week, we're beginning to see his handsome smile more and more often: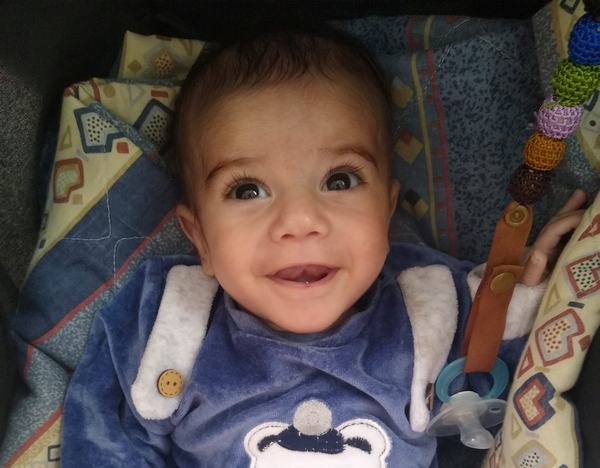 Rohat's mom is hoping to travel home with Ibrahim and his mother, who are now only awaiting Ibrahim's MRI this Sunday: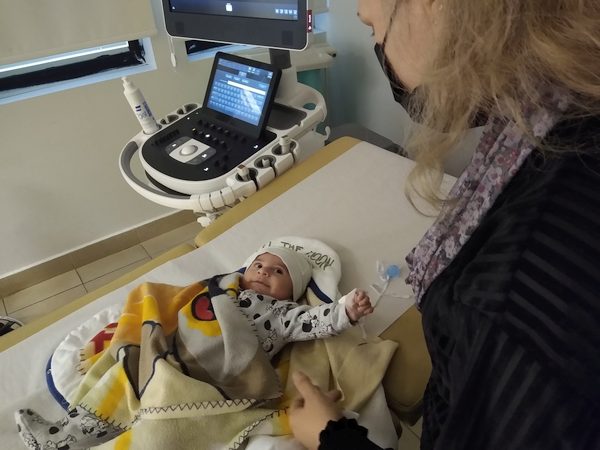 If the blood collected around Ibrahim's brain has decreased, he will also be ready to go home to Kurdistan. Please pray for Ahmed, Rohat, and Ibrahim as they grow closer to traveling home.
Looking forward, two new Kurdish children have both been scheduled for surgery next week. Newborn Ayan will have surgery to switch his transposed great arteries on Tuesday. This will be a very difficult surgery due to the complex anatomy of Ayan's heart; please pray for him, as well as for his mother and the doctors: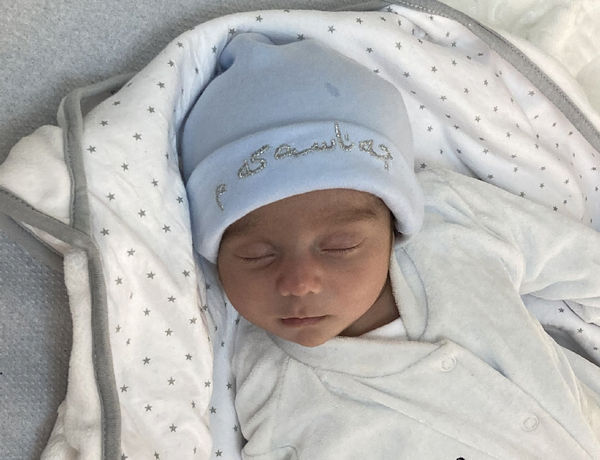 The next morning, one-year-old
Yad
 is scheduled to have the Tetralogy of Fallot repair surgery to correct his life-threatening heart defect. Please keep Yad also in your prayers in the coming days: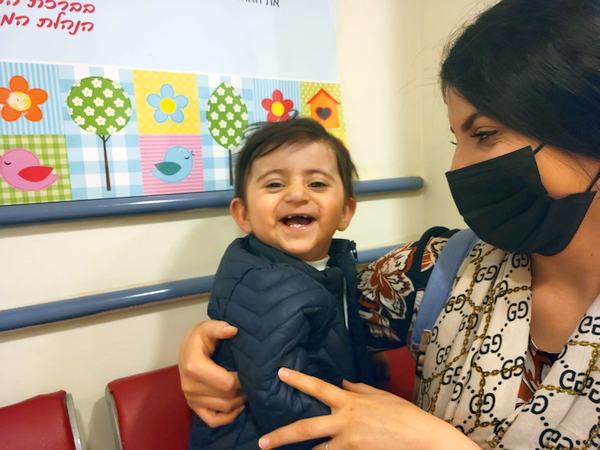 Finally, this evening we had our farewell to beloved coworker Ella Tabea, who has served faithfully for seven months and is now traveling home to Germany. We have all been greatly blessed by Tabea's kind spirit and unwavering faith in the Lord and his goodness.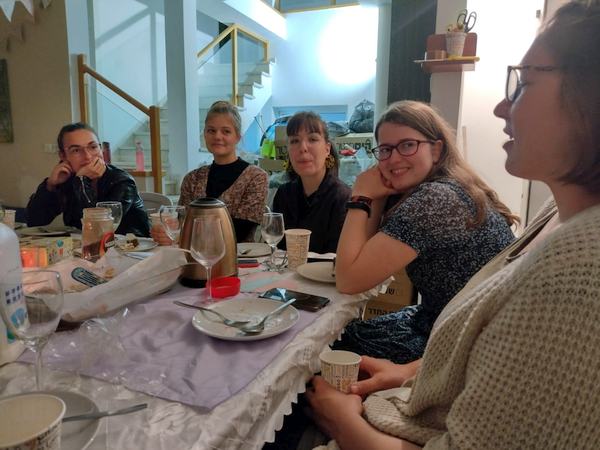 One of the greatest gifts Tabea (pictured above second from left) has given us is her faithful prayer. When faced with a problem, some of us (myself included) are inclined to jump right to work looking for what we can do to fix it. Tabea is always the first to remind us to start by surrendering it all to God in prayer. And when all is well, she is always eager to offer up praise to God. Some of our most precious times together have been the spontaneous worship nights she has suggested, where we've sat together for an evening to sing songs of praise. She beautifully and faithfully exemplifies the instructions of Yakov (James) the brother of Jesus:
Is anyone among you in trouble? Let them pray. Is anyone happy? Let them sing songs of praise. Is anyone among you sick? Let them call the elders of the church to pray over them and anoint them will oil in the name of the Lord. And the prayer offered in faith will make the sick person well; the Lord will raise them up. If they have sinned, they will be forgiven. Therefore confess your sins to each other and pray for each other so that you may be healed. The prayer of a righteous person is powerful and effective.
As we send our sister off to her next adventure in service to the Lord, I hope we can take her example, and these words from Yakov, to heart.
Thank you for joining us in prayer,
Bria for Shevet Achim