Friends,
Urgent prayer is needed for three newborn children with complex, life-threatening heart defects, each now on mechanical ventilation in the European Hospital in the Gaza Strip. Over the last two days the ambulance services have changed their longstanding policies, and are now refusing to transport these tiny children to Israel without an accompanying doctor. A doctor who specializes in such transfers has today volunteered to help, and we are attempting to bring out the first child, Anas, early tomorrow morning: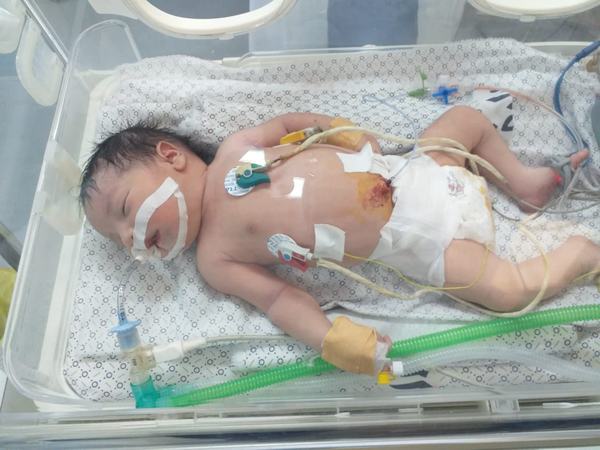 Please pray also for the other two babies, Qusai and Ahmed, who are also awaiting transfer to Israel once we overcome the complications with the ambulance services. They have no one to advocate for them but us.
Two months after his open-heart surgery, we welcomed baby Musa from Gaza back to Sheba Medical Center for an operation yesterday to correct his cleft lip. "He looks so beautiful!" the nurses and doctors in the ICU keep saying. If he continues to do well over the weekend, this handsome little guy will be ready to go home at the beginning of next week: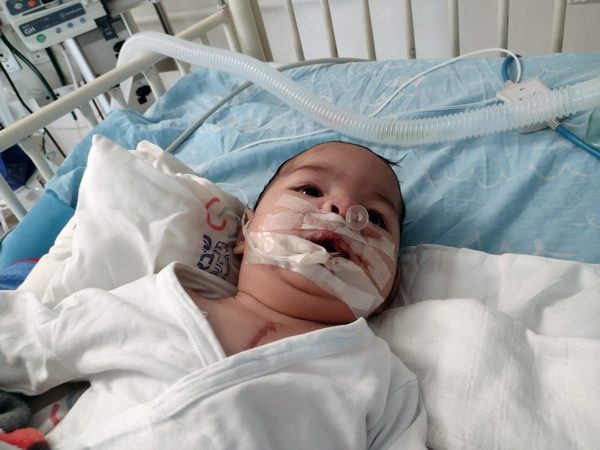 Five-month-old
Kenan
 from Gaza is improving in the ICU at Sheba. Our coworkers this week found him breathing on his own and sleeping peacefully. His doctor says Kenan has made good progress in the last few days and they have a lot of hope for him. The doctors are now decreasing Kenan's medications and monitoring him carefully: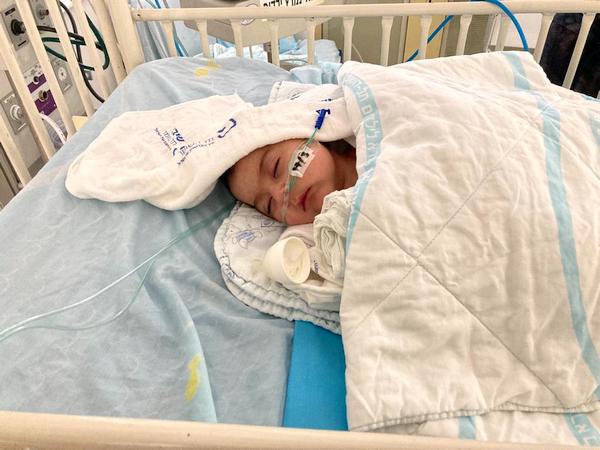 Two-year-old
Ahmed
 from Gaza is also making slow improvements. I sat with him and his mother for a few minutes in the waiting room before his echo earlier this week and I couldn't believe how much he has improved since a few weeks ago. While he still is not walking or talking, he is much more alert and interactive than in the days following his surgery. The doctors in Sheba's rehabilitation program have agreed to work intensively with Ahmed starting next week to help him relearn how to walk and talk: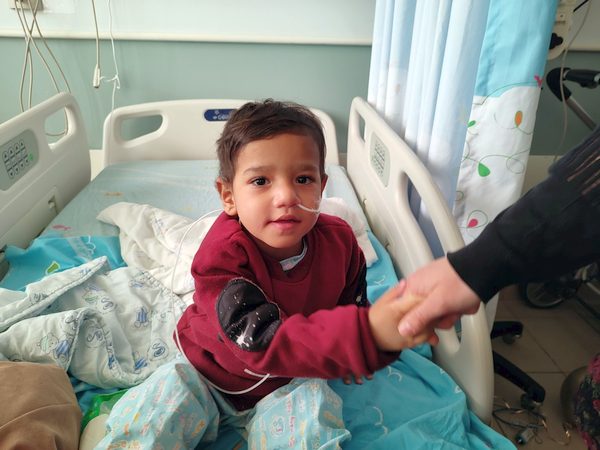 Little
Sally
 from Hebron was discharged from Sheba this week and transferred to a hospital closer to home, where she will wait on a ventilator for her next heart surgery in six months. Because of her numerous health challenges and tracheostomy, Sally is dependent on support in a hospital for the time being. Please pray for her safety and for her parents as they await her next operation: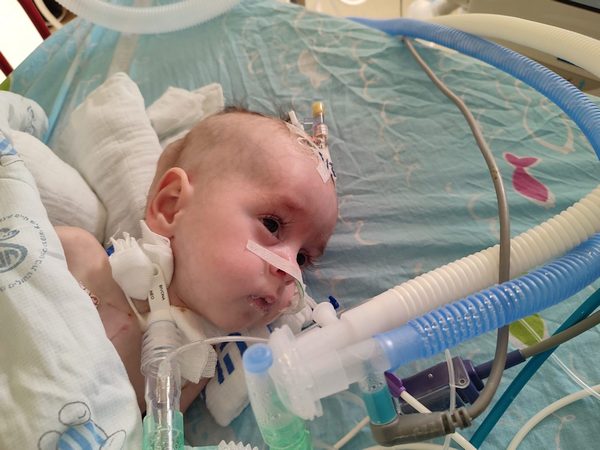 Last week I wrote that three of our Kurdish children here in Israel were close to being cleared to fly home, and the other three were nearing their surgery dates. Today—one catheterization, two surgeries, and three departures later—we are at the end of another week and our family home in Ashdod is almost empty.
Three-year-old Ahmed was the first to be discharged to Kurdistan. After an x-ray on Sunday to assess the fluid gathered around one of his lungs, he was scheduled to come back after another week for an echo. However, knowing how long he and his mother have waited here and how eager they are to return home, Ahmed's cardiologist made room in her busy schedule to see him on Monday morning. (May we never take the incredible staff at Sheba for granted!) After carefully evaluating his condition, she decided that Ahmed is well enough to go home.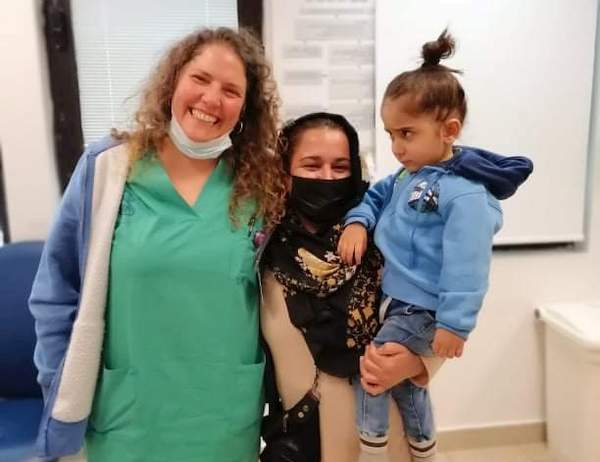 Ahmed and his mother have been part of our community for longer than most of our current volunteers, myself included, and it's been a joy to watch Ahmed slowly warm up to us and develop into the cheerfully smiling boy blowing kisses from the window of the car this morning:
Five-month-old
Rohat
 had his last echo at Sheba on Sunday morning and his mother was absolutely overjoyed when we gave her the good news that Rohat is healthy and strong and ready to go home. Rohat and his mum spent two months in the ICU at Sheba, during which time Rohat underwent two surgeries and fought off multiple viruses. At the farewell party yesterday evening, his mother expressed beautiful gratitude.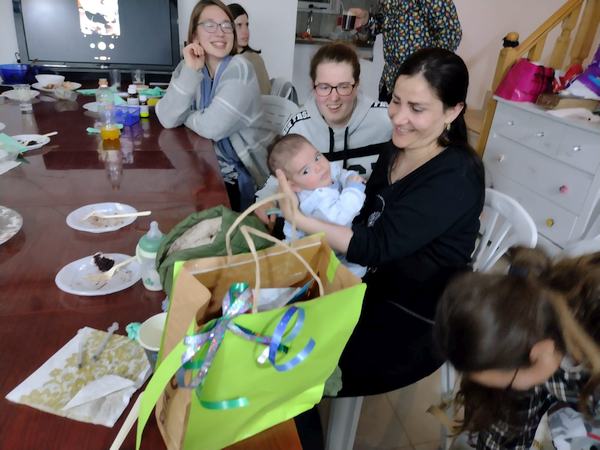 "First, thanks to God," she said in Kurdish. "The doctors kept telling me my son was doing so badly but I knew God was taking care of him." Rohat's mother displayed incredible strength and faith during these months in the hospital, and it has been a joy and an honor to know her and her little boy.
And on Sunday afternoon, four-month-old Ibrahim finished his last appointment at Sheba with good news from the doctor; the blood collected beside his brain is not dangerous, and it is safe for him to go home as well. At this, Ibrahim's mother burst into tears of joy, and she couldn't wait to call her husband and her older son at home and tell them the good news.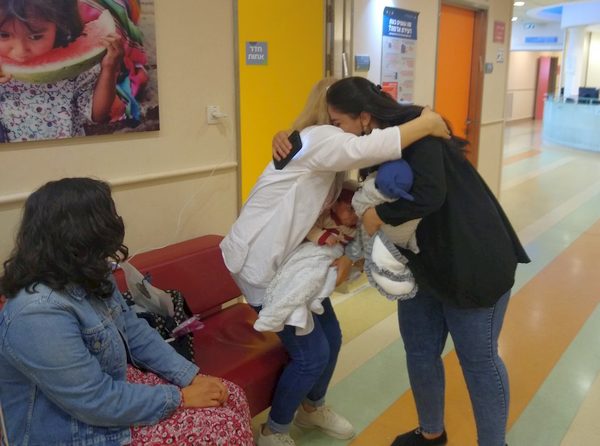 Ibrahim has grown so much since his surgery— "He used to be a tiny mouse, but now he's a round potato," the mothers often joke— and he's going home to his dad and his big brother healthy and strong. His mother has been a dear friend to us during her time here and we're grateful for her kind heart. At the farewell party last night, she explained through tears that she's so happy to go home to her family, but she'll miss starting every day with one of us knocking on her door to bring Ibrahim's medicine.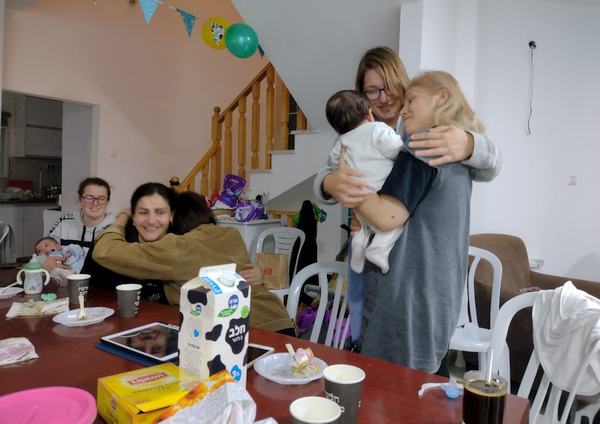 As she said goodbye this morning, she told us we're her sisters now and she's so grateful to God for our time together. All three of these moms and their sweet little boys are a beautiful gift from God. Praise be to Him for his love and provision for each of them.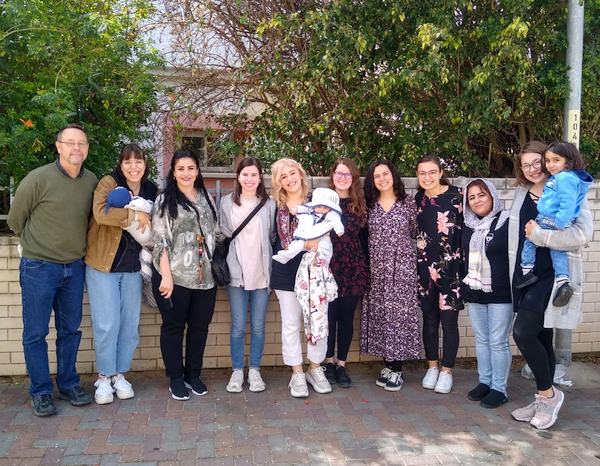 Things are moving forward quickly for our new Kurdish families as well. Early Tuesday morning, tiny baby
Ayan
 went into the big surgery to switch his transposed arteries and repair multiple holes in his heart. The doctors expected the operation to be very difficult due to the complex anatomy of Ayan's heart. Thank God, after seven hours in the operating room, the surgeon came out with good news; the surgery was successful and Ayan is stable. He is recovering well in the ICU at Sheba hospital and the doctors plan to extubate him soon: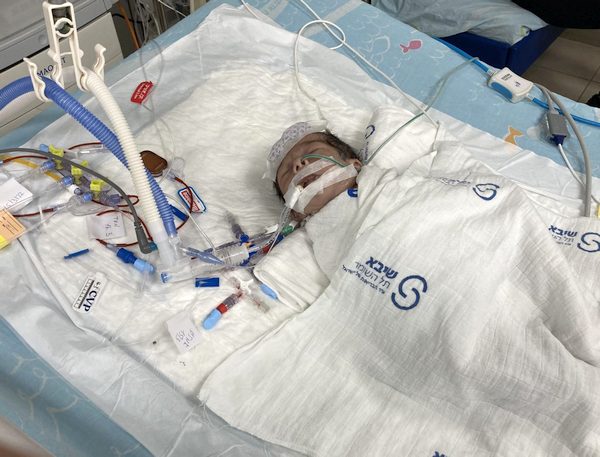 The next morning, one-year-old
Yad
 had a successful surgery to repair his complex heart defect. The surgery was relatively quick and without complication, and Yad is already awake and breathing on his own one day later: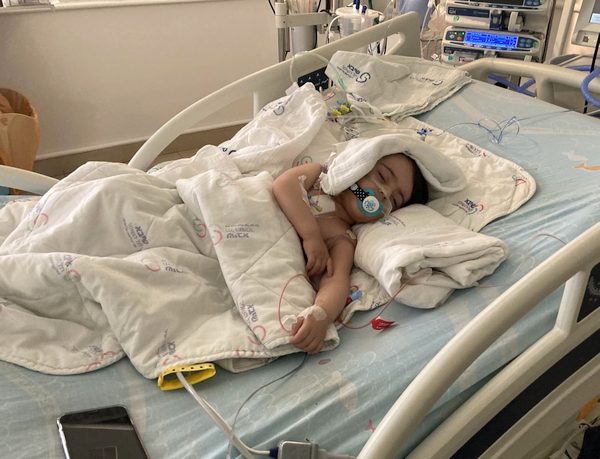 His mother is taking good care of him as he recovers. She has such a beautiful and kind heart and we're looking forward to more time with her in the days to come.
Three-year-old Samayan had a diagnostic catheterization on Wednesday morning—a week earlier than expected!—and the doctors found that he is ready for surgery. His operation was planned for this morning but has been delayed until Sunday morning due to another urgent surgery at Sheba today: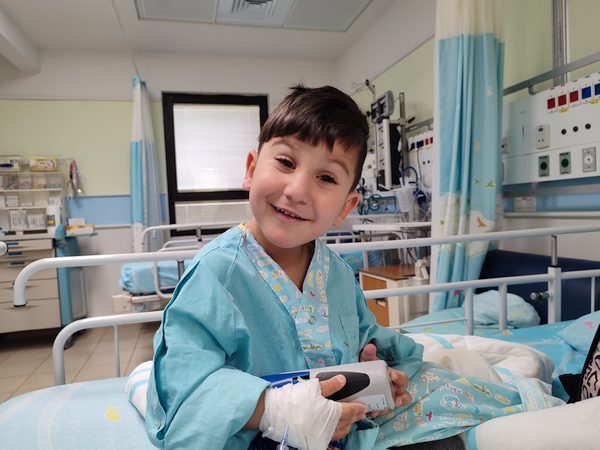 We're enjoying the company of him and his mum in Ashdod for the weekend before his surgery on Sunday morning.
After such an eventful week, we are especially grateful for God's provision and care through every moment of every day. As Rohat's mother reminded us last night, thanks be to God first and foremost for all his gifts to us.
Thank you for joining us in prayer,
Bria for Shevet Achim