The Lord is the strength of his people;
He is a stronghold of salvation for his anointed.
Save your people, bless your possession,
Shepherd them, and bear them up forever.
Psalm 28:8-9
Friends,
Over the weekend, doctors in Gaza and Israel worked hard to transfer two of the three urgent babies we wrote of last week to Sheba hospital. On Friday and Saturday, Anas and Qusai, along with their grandmothers, were transported by ambulance to Israel and received by a team of expert medical staff in Sheba's pediatric ICU: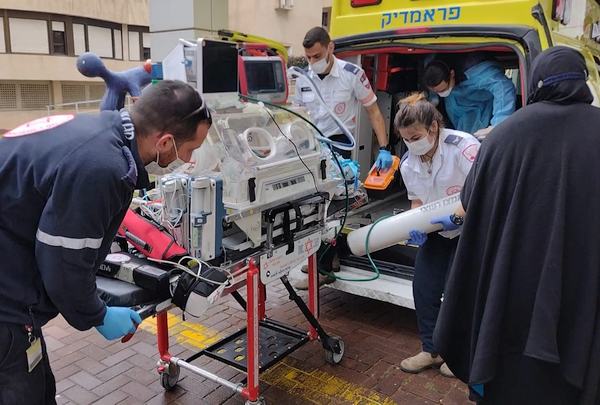 Newborn
Anas
 has hypoplastic left heart syndrome, a complicated heart defect that is very difficult to repair. He will eventually need at least three surgeries to treat this problem, and he had the first of them on Tuesday morning. The operation was successful and the doctors were able to perform the necessary interventions, but Anas was unstable for quite some time afterwards and the doctors decided to leave his chest open in case urgent intervention was needed. When coworker Hanna visited him yesterday, the doctors had just managed to stabilize him two hours earlier. As Hanna prayed at his bedside, Anas opened his eyes for the first time since surgery. This was a special moment for his grandmother, who is taking good care of him while he stays in the hospital. Lilly today found that Anas is now stable enough that the doctors plan to close his chest on Sunday: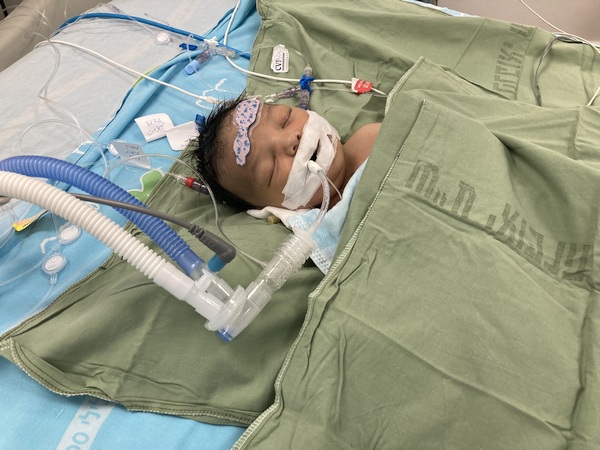 Three-week-old
Qusai
 also suffers from hypoplastic left heart syndrome, as well as severe skin defects that the doctors are working to understand. Qusai is very unstable and it is difficult to maintain just the right balance of support for him. The doctors are making every effort to give him the best care possible, but they are not confident that a surgery would be successful in saving his life. They are tentatively planning to perform a hybrid catheterization/surgery procedure on Monday if he is stable enough. Qusai's parents have already lost a child and his grandmother is desperate for someone to help him. Please pray for Qusai and the doctors and nurses caring for him: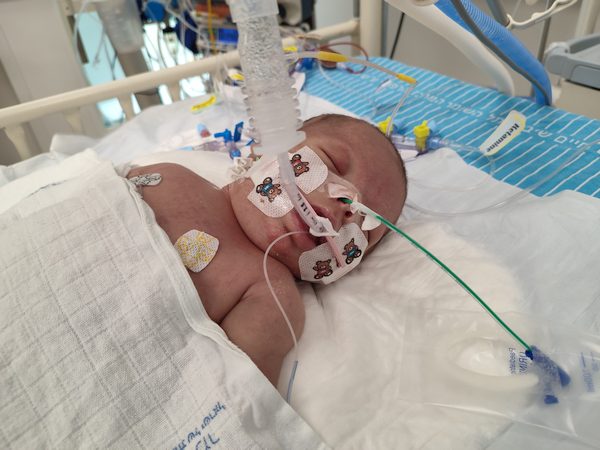 The third urgent baby we planned to bring to Sheba hospital, Ahmed, was unable to survive the waiting time in Gaza. He died this week and is now safe in the arms of the Father. Please pray for comfort for his family.
Pray also for six-month-old Kenan B., who is making slow and steady progress a month after his urgent transfer to Sheba hospital. Kenan arrived unable to breathe on his own, but when coworker Doro visited him on Sunday morning, she found him breathing well without oxygen support. He was moved to the secondary ICU this week and is learning to eat by mouth again. The doctors are pleased with his progress, but they are concerned that he may have sustained neurological damage, as he is not moving his arms and legs on his own: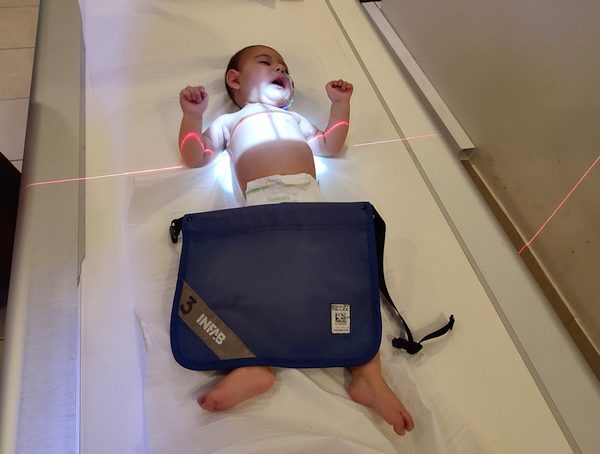 They will continue to do tests, and in the meantime, Kenan will have physiotherapy to strengthen his limbs. He's quite popular in the ICU—"Kenan is the handsomest child," his doctor told Amelie yesterday— and we are all enjoying getting to know his mother during our visits.
Ahmed J from Gaza began rehabilitation at Sheba hospital this week, and he's making astonishing progress. When Joanne texted our staff group this week to say that Ahmed was already walking again, I had to read the message again to make sure I'd understood. It seems impossible that the alert little boy playing happily in his bed could be the same child we saw unresponsive and unable to move last month: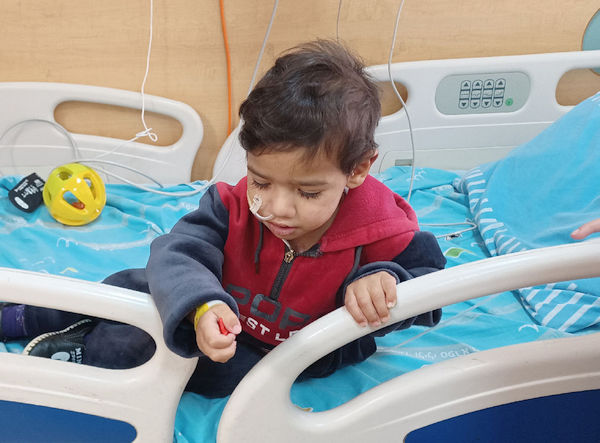 Ahmed's mother is so proud of her little boy, and it's good to see her so full of joy again. Ahmed will likely have a few weeks of rehabilitative therapy at Sheba before returning home to Gaza. Thank God for his progress, and pray that he will continue to improve in the coming weeks.
Baby Musa from Gaza is still at Sheba hospital following the surgery to repair his cleft lip last week. The doctors have decided to keep him at the hospital until he can eat well by mouth. He has been moved out of the ICU into the regular pediatric ward, and his mother is very excited about how well he is doing. Musa's surgical stitches will be removed on Sunday and the medical team will continue to teach him how to eat so he can go home soon: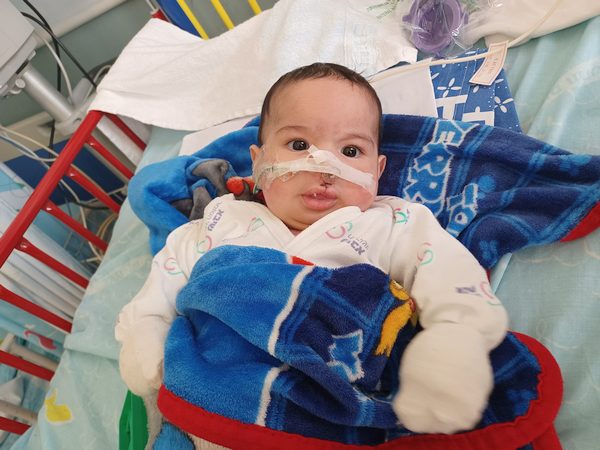 We welcomed back a familiar face from Gaza this week; our good friend
Fayez
 and his mother made the trip to Israel for an echo on Tuesday morning. However, given that he has been feeling unwell and recently spent a couple of weeks in the hospital in Gaza, his cardiologists decided it was best to have him hospitalized here for some time. After a long day of tests, Fayez was admitted to the pediatric ward at Sheba on Tuesday evening, and is awaiting the results from a series of blood tests and virus swabs to determine the cause of his illness. Additionally, his heart function is not very good so the doctors are considering a catheterization for him in the coming days. Please pray for answers for Fayez: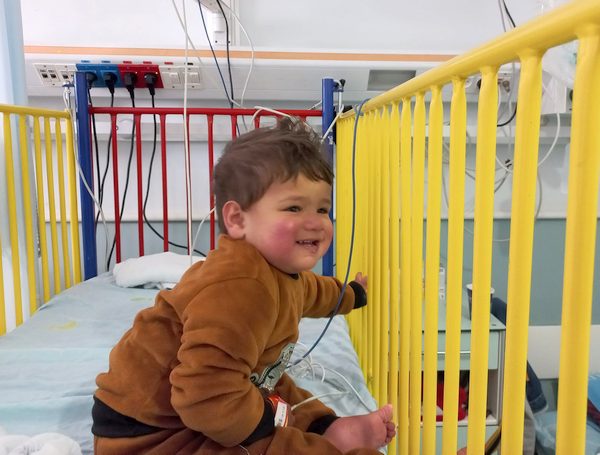 Three-year-old
Samayan
 from Iraqi Kurdistan had a quick and successful surgery on Sunday morning to repair the hole between the ventricles of his heart. The operation went well and with no complications. Lilly and Doro found Samayan up and active today, and full of cheer. If his echo this week looks good, the doctors plan to discharge him to our home in Ashdod on Sunday: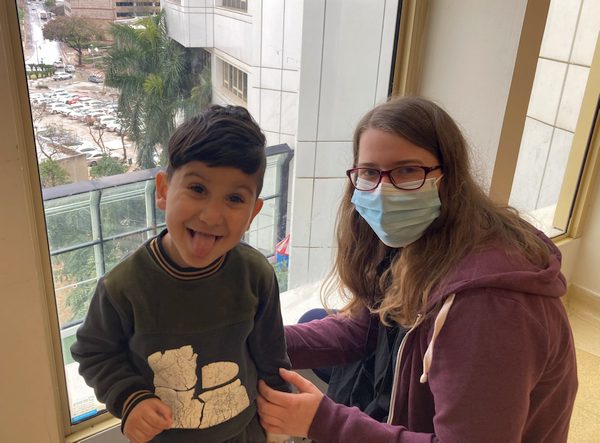 And newborn Kurdish
Ayan
 may also be coming home to Ashdod on Sunday after the surgery to switch his great arteries. After multiple attempts to remove breathing support from the ventilator, Ayan was finally extubated on Tuesday morning. His mother is taking good care of him and we all love visiting the two of them at the hospital. We're looking forward to welcoming them back to our house soon: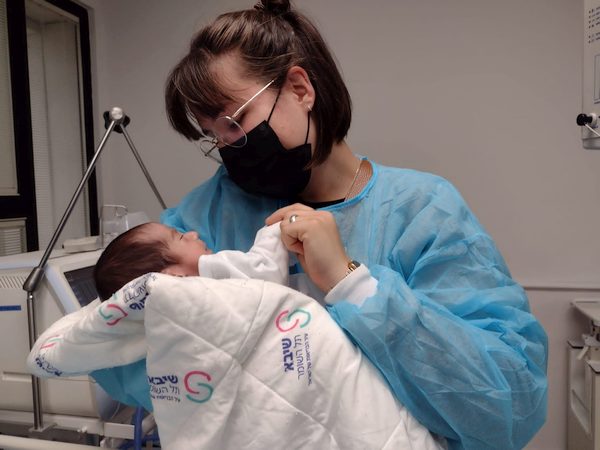 When they come back to Ashdod, Ayan and Samayan will be joining
Yad
 and his mother, who came home from the hospital on Monday. Yad is doing very well after surgery and we can see him feeling better and cheering up more and more as each day goes by. Yad has an echo next week to check how his heart is doing after the operation. In the meantime, we're enjoying his company, as well as his mother's, in our community home: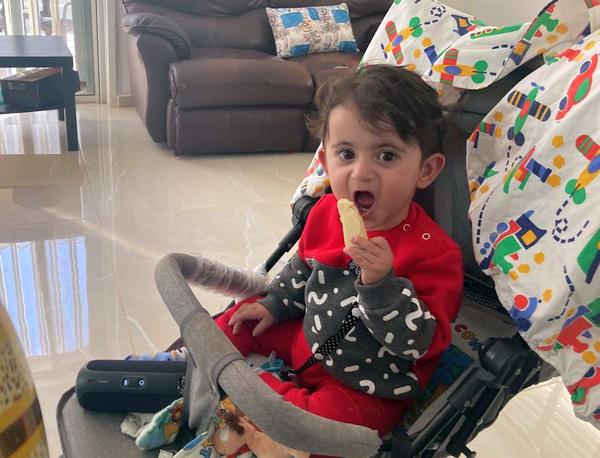 One of the most difficult aspects of life at Shevet Achim is the coexistence of incredible joy and deep sorrow. Even as we celebrate the recoveries of so many children here in Israel, we are deeply grieved to learn of the sudden death of our sweet little friend Hena. Hena and her uncle stayed with us for the better part of last year while she underwent 
multiple surgeries and hospitalizations
, and Hena had been growing well with her family back in their refugee camp, and was scheduled to return for her next surgery next month: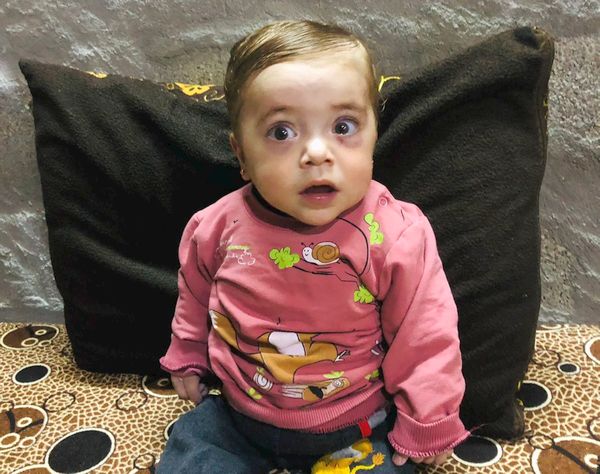 We are so grateful for our time with Hena and her uncle, who were truly family to us during their time here, and even as we grieve with her family, we rejoice to know that she is and always will be held safely in the arms of the Father, who loves her beyond our comprehension.
We are currently in the season of Lent, the weeks leading up to the celebration of Messiah's resurrection on the Sunday of Passover week. In a reflection on Psalm 28, Biola University instructor Stacie Poston highlights the striking transition between David's desperate prayer in the opening verse—Lord, I call to you; my rock, do not be deaf to me—to his confident expression of faith at the psalm's end—Blessed be the LORD! For he has heard the voice of my pleas for mercy—and points to the poem's beautiful reminder for this season:
Perhaps with this broken world of war and sickness and isolation, we feel [our helplessness] more than ever. It may be difficult to declare with confidence that the Lord will answer with the saving strength of his right hand, that we will see all the sad things come untrue anytime soon…

Yet the season of Lent occurs during the transition of winter into spring as the days lengthen and the night diminishes. As we arrive at the midpoint of Lent, we look to the cross to remind us of the completed work of Christ, the victorious conclusion following the day of trouble, even as we wade through these transition days. The Name of the Lord appears in the Psalm not only for the prelude and conclusion, but for the parts in between.

The cross is the ultimate victory that we look to for hope, but the residue of the ashes from the first day of Lent may still be felt daily as we make our way to Easter. We experience the victory in layers of completion. In the lengthening of days, in the tide coming in, in the growing vines of connection, not yet fully realized but full of hope. Perhaps in this time of transition we resonate more with the prayer of the Psalmist that God, His presence among us, would, like the tide, bear us up forever.
Even now, even as we grieve with Ahmed and Hena's families, even as we pray fervently with Qusai's family, we hold to the truth of the resurrection. Even now, everything sad is coming untrue. Lord, save your people, bless us, bear us up forever.
Thank you for joining us in prayer,
Bria for Shevet Achim