Yesterday morning, the day our little Lawik turned three months old and doctors hoped to take him off the ECMO, we suddenly got a call from one doctor: Lawik had deteriorated suddenly and died a few minutes later. Despite the best efforts from all the doctors and nurses at the hospital they couldn't save him and so Lawik's sufferings have now, after three surgeries and one week on the ECMO, come to an end.
When we finally reached the hospital coworker Kathy, Petra and I spent the next hours grieving and praying with his mother, while she was stroking his fingers for the last time and telling him over and over again how much she loves him.
"My little son, my beautiful son, praise be to God."
She started singing for him once again as she always did and heartbreakingly said goodbye to her only beloved son. Lawik's life – even though short – was a wonderful gift and there is peace in knowing that he was loved so so much, from his family, from us and more than we all possibly could, from God.
My frame was not hidden from you when I was made in the secret place, when I was woven together in the depths of the earth. Your eyes saw my unformed body; all the days ordained for me were written in your book before one of them came to be.
Psalms 139:15‭-‬16
This morning, coworker Bria and I drove with his mother again to the hospital to go with her and Lawik's body in an ambulance to Jerusalem. We stopped by a Palestinian hospital where they washed Lawik and prayed for him.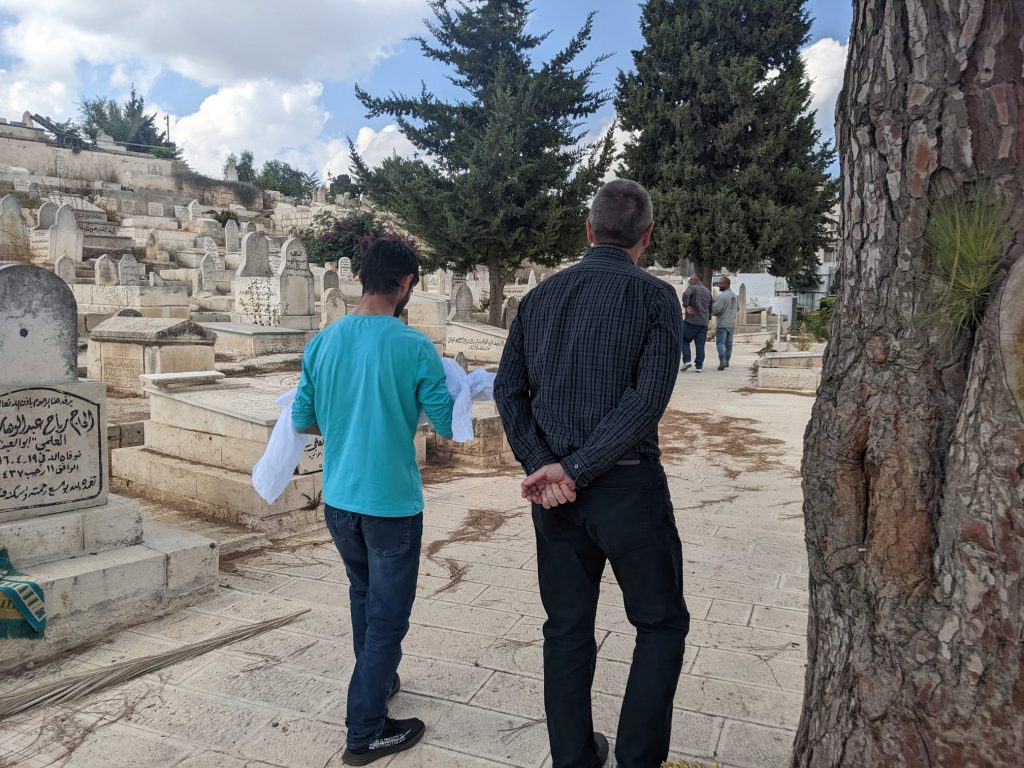 We continued our way to a Muslim cemetery situated on a ridge of land directly above The Garden Tomb in East Jerusalem.
We met there several other coworkers and buried our little boy as a community; Lawik's mom and another Kurdish dad standing near.
I'm just impressed by the faith of this mother. She was always the first to say that it is okay, that Lawik is better now. She was the first one to praise our God. She is stronger than all of us and is a huge example for us.
This afternoon she shared with us that shortly before Lawik collapsed yesterday, she was praying to God to either heal him or take him home so that he doesn't have to suffer anymore. She committed her baby into God's hands and not long afterwards, God decided to show mercy and took Lawik into his loving arms.
And while we are here on earth still grieving about the physical and emotional loss of this beloved child, we want to remember to turn our eyes to our Messiah who is our hope and future.
O soul, are you weary and troubled?
No light in the darkness you see.
There's a light for a look at the Savior,
And life more abundant and free.
Through death into life everlasting,
He passed and we follow Him there.