Rising out of bed at 3:30 a.m. was totally worth it (even though I might regret it later in the day…).
When I went to their room, Israa and her dad were both deeply asleep. I said gently, "Wera era (come), it's time!" I don't know why, but when I carried my little sleepy Israa to the car, I was just filled with joy, so happy that they can fly home finally.

I am really thankful, because everything went perfectly and without complications – even the passport control was fun. When the security lady asked if Israa will need to come back to Israel, I looked at the girl on my arm and felt almost proud to say that she is healthy now and only God knows if she will need another surgery. Israa was just lovely in every way as always. She didn't cry or run away or climb up somewhere (I have seen funny things at the airport with other kids).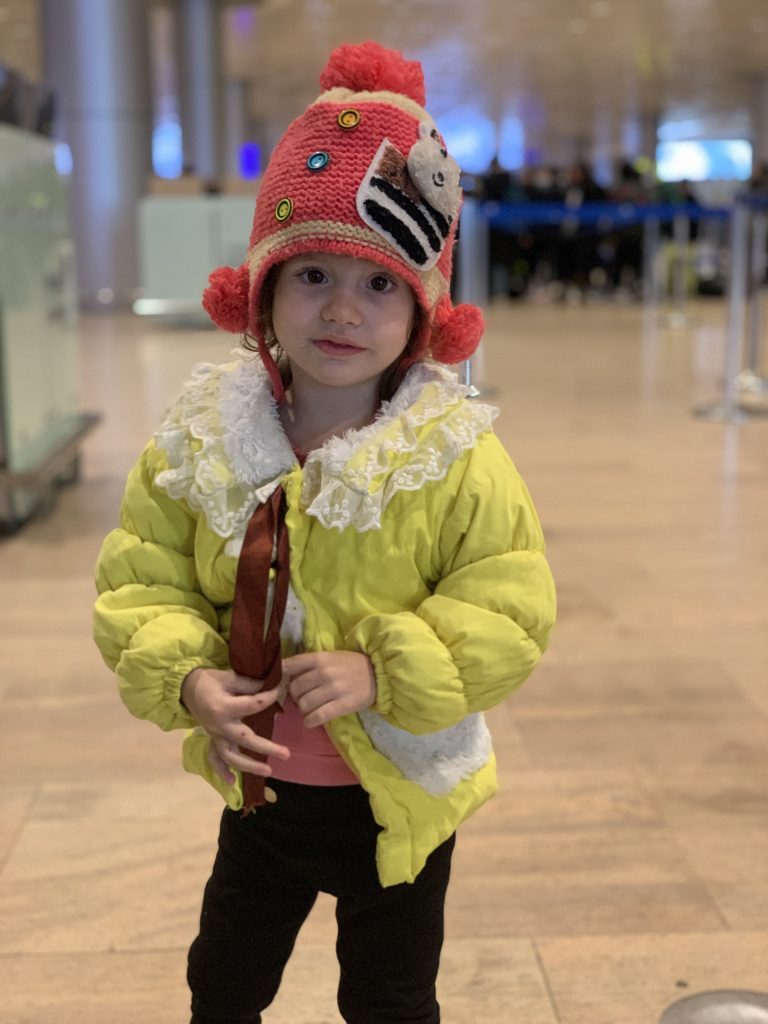 I'm not sure if she was realizing what was happening. I would give a lot to see the reunion with her mum.We waved goodbye until her pink woolly hat disappeared in the crowd. It's really hard to let her go.God, I cry out to you that you would reveal yourselves to this little girl and that she would get to know you cause cuteness doesn't get you into heaven! Please don't let go of her until she becomes a child of the Most High!