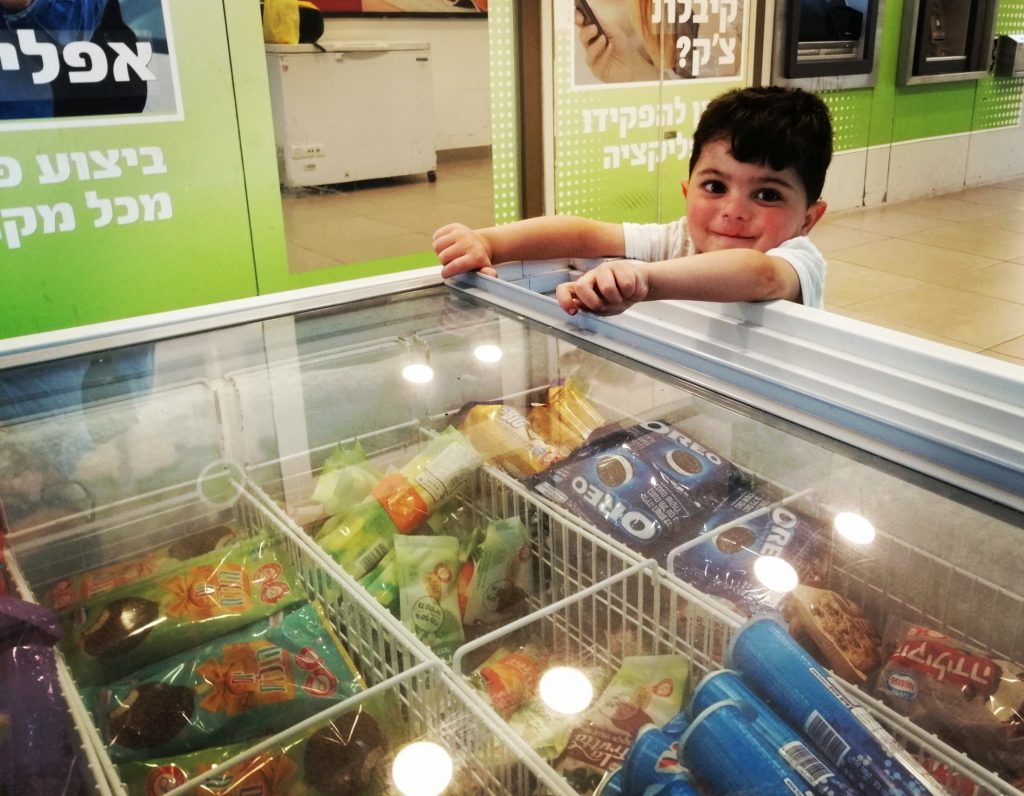 Thabet from Hebron came back to Sheba hospital today for an echo and check up, after his lengthy stay and treatment here over the last few months. Many of the doctors recognised him and greeted him and his father enthusiastically, exclaiming how healthy he looks. He is active, chatty and happy to play, and looks wonderful.
It's hard to imagine that it is the same child who I met just at the beginning of this quarantine season. He was admitted due to a pulmonary haemorrhage and was gasping for breath when we met him, and soon after had to be intubated just to give his lungs a rest, and then taken into surgery to close a VSD in his heart.
The doctor today found Thabet to be healthy and his heart to be functioning well.
We celebrated the good news with an ice cream!
Thank God for the healing he has given to Thabet. We will see him again in a few months' time and hopefully his family will be able to visit us in Jaffa.