After three months, a surgery, and several hospital stays in Israel, little Aurfa and her mother returned home to Kurdistan this week. Coworker Joanne and I escorted them to the airport on Friday afternoon, where we all cried saying our goodbyes. As Aurfa's mother hugged me goodbye, she repeated over and over "I love you, I love you," in Kurdish.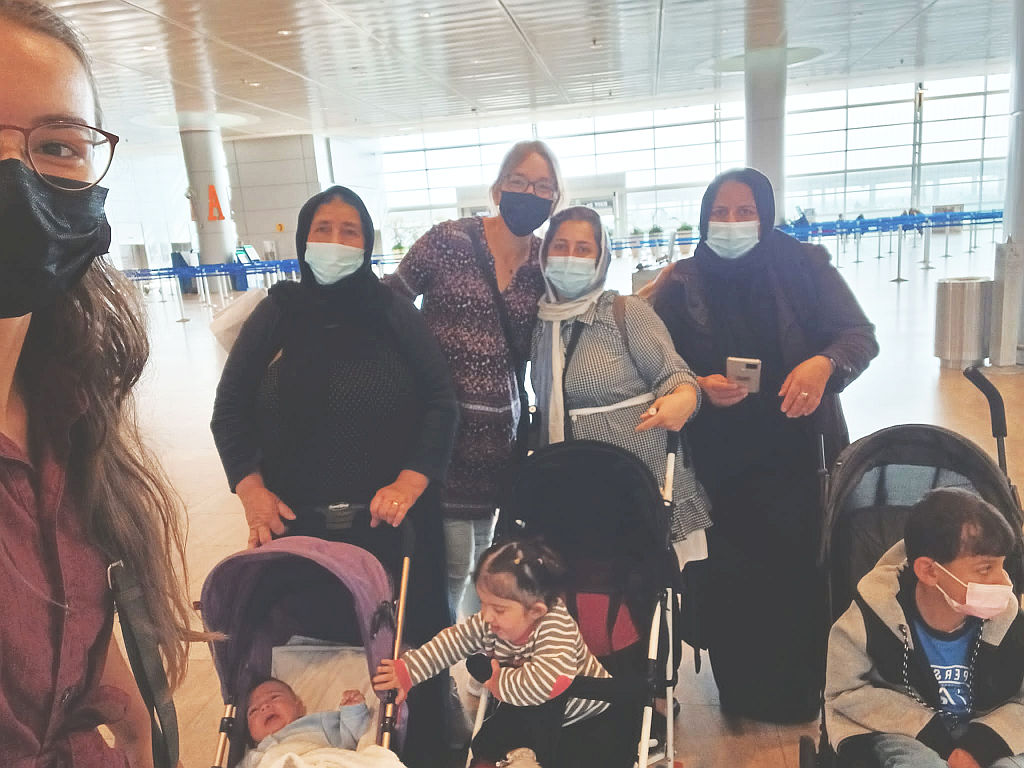 Beautiful Aurfa is returning home with a healed heart and so much spunk. As we waited in line to check their luggage, she was standing up in her stroller and babbling away very seriously, complete with emphatic hand gestures. I found myself remembering back to the first time I met her, when she was unable to talk because of the surgery's effect on her vocal chords, and thanking God for how far he has brought her.
We'll miss Aurfa and her mother, but we're so thankful for God's provision for them.